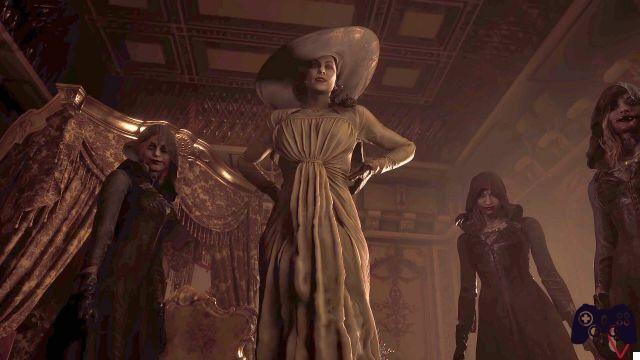 If you have read our review dedicated to Resident Evil Village, you will surely know that the game, while presenting a first-person view atypical for the series - if we do not consider Resident Evil 7 - features many typical elements of the saga, including various puzzles to complete. For the occasion, we have therefore decided to make this guide to explain in detail how to overcome the projector puzzle in Resident Evil Village.
ATTENTION: we remind you that we should tell you how to get the treasure, and consequently this guide may contain SPOILERS on the Resident Evil Village plot, so we invite you to continue reading the guide only if you have already finished the game or if you already know what to do.
Here is the guide to complete the projector puzzle in Resident Evil Village
The projector puzzle is located in the Villa Beneviento and is a mandatory puzzle at the plot level, so you can't miss it on the way or skip it. In particular, the puzzle will require you to place a total of five rolls of film inside the projector in the right order, in order to play the right film.
In this case, it is important to specify that to complete this puzzle it will first be necessary to overcome the one on the cylinders of the music box, which will allow you to obtain the tweezers. The latter, in fact, will be applied on the mouth of a doll to obtain the films you need. These films will then be placed inside the projector located in the studio, the room at the end of the corridor. Below you will find the correct order of the rolls (from left to right):
Red plush
Village book
Male child
carillon
Faith on the ring finger
After you arrange all the rolls in the correct order, a short movie will play. Once this is done, in the study a secret passage will open where you will find the scissors, necessary to cut the bandages placed on the doll's torso, so as to be able to continue the adventure.
With that concludes our Resident Evil Village themed guide to overcoming the projector puzzle. We also remind you that on the pages of Game Legends you can find the complete guide of the last terrifying creature from Capcom.