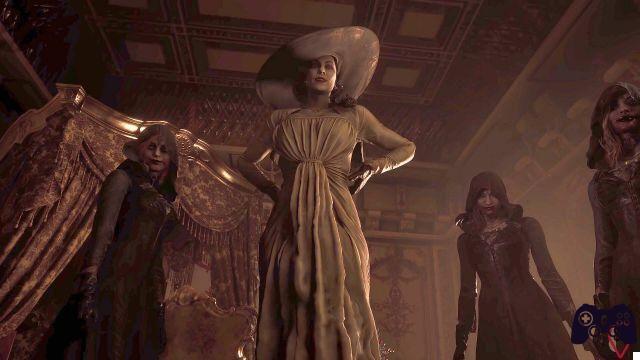 After several months of waiting, the new Resident evil village has finally arrived on the shelves. The scary eighth installment of the survival horror series created by Capcom, of which we invite you to read our review, is now available on console (PlayStation 5, PlayStation 4, Xbox One, Xbox Series X / S) and on PC. In Resident Evil Village there are several collectibles, including spheres and mazes, which we will help you find in this guide.
ATTENTION: before continuing with the reading of the article, we inform you that the following guide may contain minor and major spoilers on the plot of Resident Evil Village, the new title developed by Capcom. In addition, some of the locations of the game will be explored in the guide and we therefore invite you to proceed with the reading of the article with extreme caution.
In Resident evil village there are only four mazes, with the related orbs needed to solve them. The latter are scattered throughout the game map and could easily escape you. Each of the mazes, once completed, will allow you to obtain a very rich loot, useful for continuing your adventure within this scary title.
Labyrinth 1 - Sphere with Flowers and Swords
The first sphere is found in the Dimitrescu Castle, second floor, in the Sala dell'Opera. Along the left side of the theater walkway, you will find a chest located in the small room opposite. The labyrinth is instead located in the Merchant's Room.
Labyrinth 2 - Sphere with Sun and Moon
The second sphere is located in the Resort. In the area of GardenIn fact, on the southern side, you will find a small chest near some tombs. As for the labyrinth, it is located in the Gardener's House.
Labyrinth 3 - Sphere with Mermaid
This third sphere is also found in the Resort, in the area of Moreau. Follow the path to the top, to reach theAltar inside which the sphere is located. Go back to the door that allows you to enter this area and turn left to find the maze in a shack.
Labyrinth 4 - Sphere with Mold / Sphere with Horse
La fourth and last sphere is in the Heisenberg Factory, but first you will need to find another sphere. Head into the corridor and interact with the cart by pushing it. Then enter the room to find the Sphere with Mold. Reach level B4, use the car to get the Sphere with Horse, and also solve this last labyrinth (it is marked on the map, it is located near the merchant of the Duke.
Hoping that our guide to where to find the spheres and mazes in Resident Evil Village was useful to you, we refer you to the card dedicated to the game which contains all the guides created for the new Capcom title, and above all to the complete guide of the game.