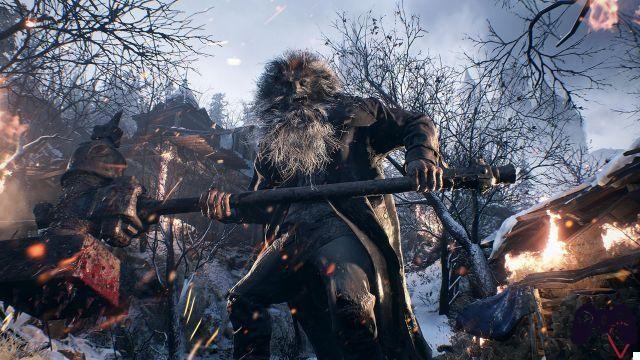 After months of waiting, the brand new Resident evil village is finally ready to hit the market. The scary eighth installment of the horror series created by Capcom, of which we invite you to read our review, is in fact now available on old and new generation consoles (PlayStation 5, PlayStation 4, Xbox One, Xbox Series X / S) and on PC. In Resident Evil Village, as we will explain in this guide, you can also unlock the new mode Mercenaries.
ATTENTION: before continuing with the reading of this article, we inform you that the guide may contain minor and major spoilers on the plot of Resident Evil Village, the new title developed by Capcom. In addition, some important game mechanics will be explored in the guide and we therefore invite you to proceed with the reading of the article with extreme caution.
To unlock the mode Resident Evil Village mercenaries you will have to follow the steps that we will list in our guide. This mode, which differs greatly from the main storyline, will allow you to face a huge number of enemies, in some of the most iconic areas of the game.
The first requirement to enter this mode is to have completed the story mode on any difficulty. By completing the story, you will unlock the Extra Content Shop, accessible from the Main Menu through the tab Bonus.
In this shop, you can buy the Mercenaries mode, using the evaluate in-game (so you don't need real money to try this mode). Once purchased, always in the Bonus tab in the Main Menu, you will find the item The expendables, which will allow you, of course, to start this new mode.
In the beginning, you can only play in the first one arena, but there are well 8. To unlock the first 4, you will need to reach the evaluation A in the previous arena, while for the last 4, just the evaluation B.
Before leaving, we invite you to visit our total guide dedicated to Resident Evil Village which contains all the guides made for the game.