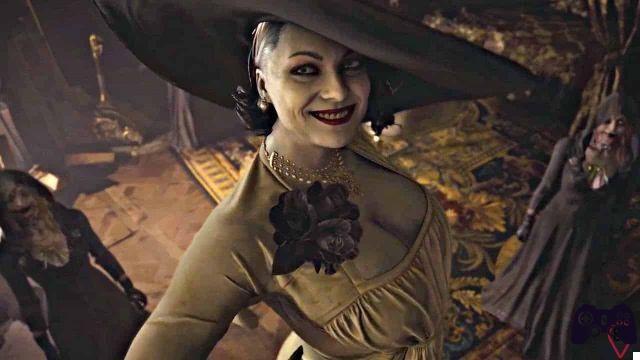 In this guide dedicated to Resident evil village we want to help you complete the puzzle of the bells in the Dimitrescu Castle. During the adventure in the new game Capcom, here you will find our dedicated review, you will find yourself facing different puzzles of different importance and difficulty. These puzzles are really well thought out, but some players may have little patience to complete them.
ATTENTION: we remind you that we should tell you how to continue in the course of the game, and consequently this guide may contain SPOILERS on the Resident Evil Village plot, so we invite you to continue reading only if you have already finished the game or if you already know what to do.
How to complete the bell puzzle in Dimitrescu Castle in Resident Evil Village? Here is the guide
The whole puzzle takes place at the Dimitrescu Castle, the atelier behind the Library.
This puzzle is mandatory for the purpose of the story. When you arrive at the Atelier you will feel like you have reached a dead end, given the impossibility of moving forward. The trick is to shoot five hidden bells in the painting room to open the Lady Dimitrescu painting on the wall and unlock the secret passage behind it.
Position of the bells:
bell 1: in front of you as soon as you enter the room.
Bongo bell 2: on the right as you enter the room, on a shelf.
Bongo bell 3: There is a bell behind the crack in the wall, it is easier to hit the bell if you go up the stairs to the left and then aim through the opening on the left in the wall.
bell 4: The bell is located outside and can be hit through the window in the ceiling.
bell 5: The last bell is on top of the chandelier, shoot the chandelier to swing it so you can see the bell on it.
After shooting all five bells, v's portrait will open to reveal the secret passage. Follow the path up the ladder and go to the rooftops, then you will have to use a rope to reach one of the four masks you need to escape the Dimitrescu Castle.
That's all there is to know about our bell puzzle guide in Dimitrescu Castle. For more information or help on Resident Evil Village, we refer you to the complete guide dedicated to the Capcom title.