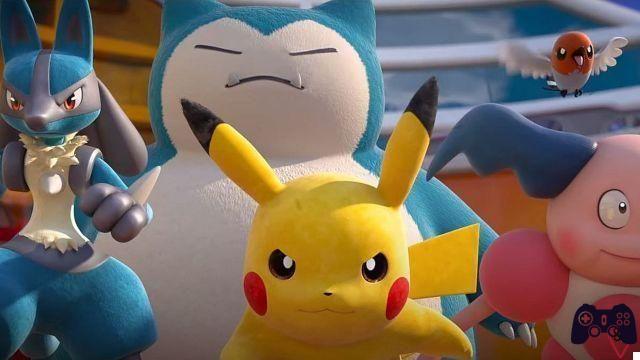 Thanks to the collaboration of The Pokémon Company e Tencent Games, the world of pocket monsters has added a new genre to its video game "roster", that of moba. Pokemon Unite in fact it was a big news for the Japanese company, and we must say that it has been very successful all over the world, but how can you get the various pokémon present in the game? With this guide we want to explain how to get new Pokémon in Pokémon Unite, so that you can use them in the game.
Here is the guide to get new pokémon in Pokémon Unite
To have new pokémon there are basically 3 different methods that you can use:
Buy them at the store: the basic method, you will have to open the shop from the main menu and select "Unite Battle Committee", this will show you all the pokémon that you can buy. The price varies according to the unit chosen, from a minimum of 6.000 up to a maximum of 10.000 Aeos Coins. If you want to use the Aeos Gems prices will range from a minimum of 345, up to a maximum of 575.
Obtain them by leveling up: with this method all you have to do is play games and you will gradually get experience that will increase your coaching level. This, in addition to unlocking items, modes and tokens, will also give you access to some pokémon. Specifically you will unlock Slowbro at level 2 e venusaur at level 5.
Get them with a daily gift: the last method to consider is the 14-Day Welcome Gifts, of the prizes that the game will bestow on you with every daily access to the game for the first 14 days. This too, in addition to cosmetics, tickets and coins, will guarantee you pokémon, specifically you will get Ninetales in Alola the second day, cinderace the eighth and greninja the fourteenth.
This concludes our guide to get new pokémon within Pokémon Unite, if you are also interested in other guides about the new moba of The Pokémon Company we advise you to continue reading our articles, such as our guide to passive, active and upgrade items.