Pokémon Sword and Shield are now available for Nintendo Switch and we are here to explain how to get Charmander and Charizard Gigamax!
Pokémon Sword and Shield, the last two chapters of the pocket monster game from Gamefreak that certainly needs no introduction, has been available for a couple of weeks for Nintendo Switch. Loved and criticized by both the press and users, these new game titles have introduced some novelties to the franchise, including the effect Gigamax. Through this new enhancement, our Pokémon will be able to become gigantic and stand on two legs. So, if you are curious to know how to get Charmander and Charizard Gigamax, you are in the right place: we at Holygamerz are about to explain how to do it!
Here's how to get them
Let's start with the basics: unfortunately, in Pokémon Sword and Shield, Charmander it does not appear in the wild. To get it, it will take many hours of play and you will need to perform some steps in particular. First of all, in order to obtain it, it will be necessary complete the main game and become champions of the Galar region.
Once you complete the game, you will find yourself at Furlongham, the small town from which you will begin your journey as a Pokémon trainer. To get Charmander you will have to head to the house of Hop, your rival, following the road and then turning right. When you get to Hop's house, go up to the second floor, and head inside Dandel's room, on the right. Here, you will find a Poké Ball waiting for you, in which the pokémon lizard is found.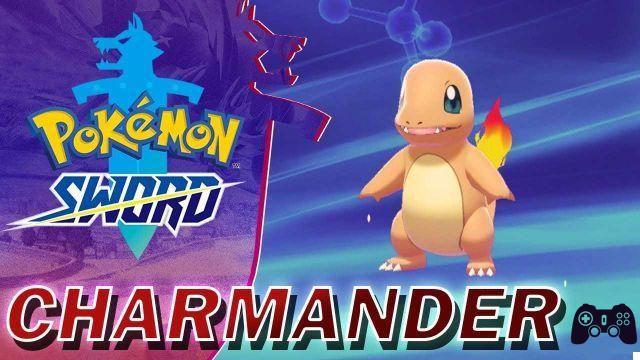 Ok, then? - Pokémon Sword and Shield: how to get Charmander and Charizard Gigamax
Done? Good. The Charmander you just obtained is special, since it can perform the Gigamax transformation once evolved into Charizard. To make the pokémon evolve, as the trained trainers know, it will be necessary to bring Charmander to level 16 to make it evolve into Charmeleon, and subsequently to 36 to obtain Charizard.
At this point, with the Gigamax transformation your Charizard in addition to changing its appearance will become much larger, stronger, and will unlock a new exclusive move of this form: Gigavampa. This powerful attack deals massive damage and burns enemies for subsequent turns. Obviously, as per tradition, fire-type Pokèmon are free from burn.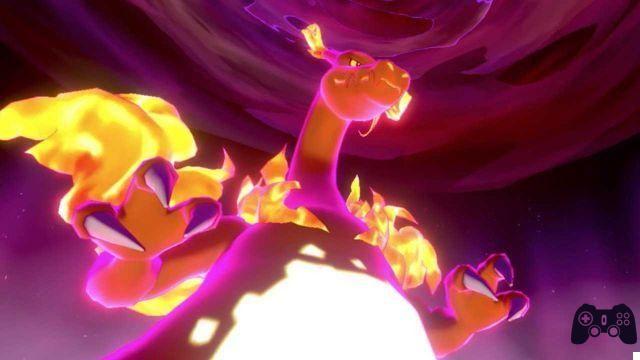 Actually there is also another way - Pokémon Sword and Shield: how to get Charmander and Charizard Gigamax
While we told you that Charmander isn't found in the wild, it actually is another way to find it and be able to capture it. Keep in mind that the method just explained is definitely that easier to get it, but if you want to try to catch it first you can use this alternative.
The Lizard Pokémon and its related evolutions can also be obtained in Wildland. In fact, with a lot of patience, you may come across the first generation fire starter or one of its evolutions. The most suitable area for your hunting is that of the dens located in Colle Knuckleburgh and Dragofuria Lake.
Be careful though: unlike the specimen you get from Dandel, you will not get Charizard Gigamax evolving Charmander or Charmeleon captured in these areas, but only those captured during the raid Gigamax. The only lair in which it could appear (although it remains rare to encounter) is located in Dragofury Lake, among the giant rocks.
Keep in mind that the odds of encountering a Charizard Gigamax in this lair are only 5%, but on the other hand it could have the special ability "Solar Poters", not otherwise obtainable. Thanks to it, with "Intense Sunlight", Charizard receives a 50% Special Attack boost, but loses 1/8 of his maximum HP at the end of each turn.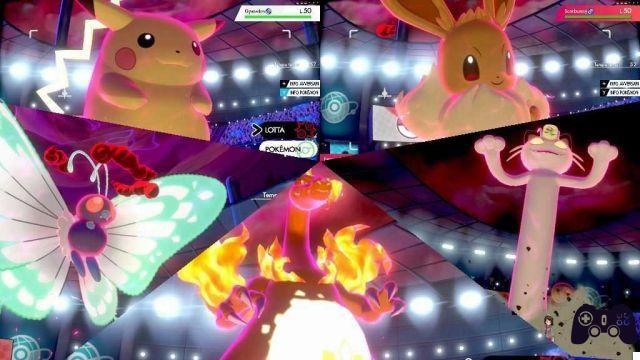 Gotta catch'em all!
So, have you figured out how to get Charmander and evolve it to get your very powerful Charizard Gigamax? Well, then you are ready to embark on this new adventure to become the best Pokémon trainer in the Galar region!
Even with this guide we have come to an end, and we at Holygamerz invite you to stay tuned for more guides, news and reviews on the world of Pokémon and much more. And please: catch them all!