In this guide we will see how to get and how to hatch the eggs on Pokémon Sword and Shield, and why it is convenient to do so
Pokémon Sword and Shield are finally available the day before yesterday, 15 November, for Nintendo Switch and Switch Lite. In these two chapters we will have the opportunity to obtain a egg leaving two Pokémon of the same species and different sexes in a Pokémon hostel. The main advantage of doing this is that once the egg hatches we will get a Pokémon al level 1, and Pokémon that level up with the trainer are stronger than those leveled up in the wild.
Also, raising a Pokémon from lower levels allows in some cases make him learn more moves. For example, if you catch a Gastly with a level greater than 30, it won't have the move Hypnosis and he will never learn it, while he will be able to if he grows from level 1. In this guide we will therefore see how to get eggs on Pokémon Sword and Shield, how to make them hatch, as keeping them in the bag will not be enough.
Pokémon Sword and Shield: how to get eggs and how to hatch them
To get the eggs we will first have to go to one of the two Pokémon hostels present in the game. The first one we will meet is located at Path 5, so we will be able to get Pokémon Eggs very soon in our adventure in the region of Galar. Arrived at the hostel we will have to choose which Pokémon to leave us, and to get the egg they will have to be as already written opposite sex but of the same species.
Now we just have to go back after some time (we still don't know exactly what the minimum is) to the hostel. Here we will be notified that one of the Pokémon has an egg with it. To make it hatch we will have to add it to our Pokémon team. At this point, after about 20 to 30 minutes the egg will hatch, giving us our new level 1 Pokémon.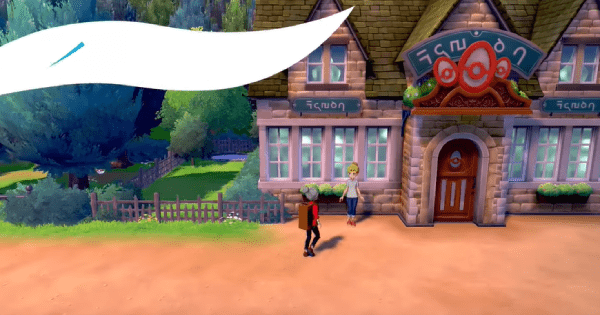 Some information on the last two Pokémon chapters
Sword and Shield Pokémon mark the arrival ofeighth generation of Pokémon, and will see us engaged in the arduous task of becoming the best trainers in the brand new Galar region. Sword and Shield are also i first chapters of the main saga to arrive on a home console, or rather hybrid in this case. Despite some controversy, the titles are receiving a fairly warm reception from the public. These disputes are for example the removal of the GTS, and the reuse of assets from chapters for 3DS. Unfortunately, due to these problems, even Pokémon Sword and Shield have been victims of the now very frequent review bombing. The user-score on Metacritic in fact stands at a miserable 3,7, certainly far from being indicative of the real quality of the titles.
You can also find a guide on how to catch rare Pokémon on Sword and Shield, tips and tricks for novices and experts, and finally a guide on the competitive world of Pokémon in general. For other guides, news, reviews and specials on the gaming world, go to the dedicated section on our site!