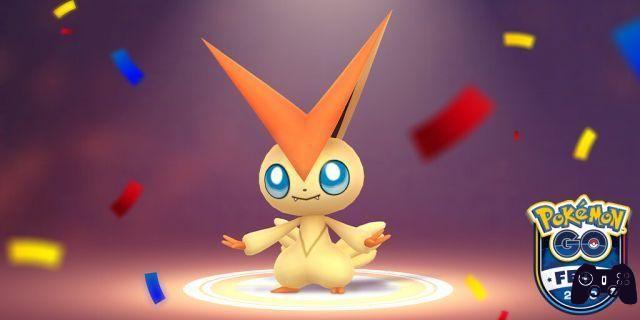 Pokémon GO special searches are periodically enriched with new content. From the monthly appointment with Giovanni (returning this month) to the adventures in search of the mysterious Pokémon, we are all eagerly awaiting new arrivals in the dedicated section of the app.
After a long pause research in the company of Professor Willow they returned on 30 September, with a new adventure. In the questline "The feeling of victory" we will have to help the teacher in one of his studies, which he will eventually lead us to meet the mysterious Victini. The Pokémon premiered during this year's remote GO Fest, and will finally be available to all trainers.
Special Research: The Feeling of Victory
The quest leading to the Pokémon consists of six steps. Let's see how to complete them.
The most tedious tasks to tackle will undoubtedly be those that require the capture of 30 Pokémon of a specific type / species, but with a little effort and resources it is certainly not a difficult task. Winning raids will not be too difficult for you, especially considering the recent confirmation that remote raids will remain with us indefinitely.
Description of Victini
Victini is an interesting Pokémon, which you can catch (strictly in AR mode) with its typical move Generator-V. It is a very powerful Fire-type move, but it will drastically reduce the user's defense. If you want to take Victini with you in PvP this move is a must, but use it carefully and manage your shields and active Pokémon switching. And remember: you will not be able to exchange it with other players in hopes of getting one with better IVs.
Guide Eevee evolutions

How to catch Ditto

Guide to Giovanni

Team Rocket Leaders Guide

Guide to Mega Evolutions

Raid Guide

Guide to Eggs

September 2020 event guide

Guide to the Mega Fight Challenge