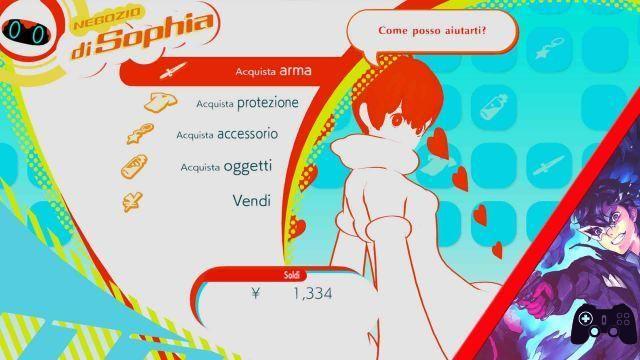 In this article, we are going to see how to unlock Sophia's shop in the new chapter of the Persona series. From the shop you can buy weapons, armor and items to upgrade our party members.
How to unlock the shop
Weapons
Joker
Ryuji
Morgana
Ann
Yusuke
Makoto
Haru
Sophia
Zenkichi
Armor for everyone
Male armor
Female armor
Cat armor
Accessories
items
How to unlock Sophia's shop
To access the shop you will have to go through the main story. Once Sophia enters the party, you can access the shop from the bus or the Phantom Thieves lair.
Inside the shop you can easily access the individual objects: each category of available objects has a dedicated screen. The purchases are limited, however, to reset the availability of the items you will have to go out and finish the infiltration of the prison.
Weapons
Joker
Ryuji
Morgana
Ann
Yusuke
Makoto
Haru
Sophia
Zenkichi
Armor for everyone
Male armor
Female armor
Cat armor
The accessories
items