We are here to help you make an important choice for player creation. Here are the best NBA 2K21 badges / badges for MyPLAYER
If you are an expert player of the previous chapters of NBA 2K you will already know about the "cards". This year, however, Visual Concepts has decided to change the cards on the table and to rename them to badges. Don't be scared, it's basically the same thing with a different name. The badges are many and choosing the best is essential in NBA 2K21 to create the player that best suits your demanding. We therefore decided to dedicate a guide to badges or tags to help you choose!
A short introduction
Before starting with the list, let's explain what badges are. It is basically about passive bonuses to be awarded to our player. They are divided into 4 categories distinct: conclusion, shooting, direction and defense / rebounds. in conclusion all the most important aspects of your avatar's play style are enclosed in these categories. In order to choose the badges (or badges) it is useful to have a good knowledge of which ones are the best in NBA 2K21.
Badges can be later upgraded to increase the bonuses received. There are four stages of enhancement for each tag. In fact, it always starts from the bronze card, which provides a relatively low bonus, up to Hall Of Fame (HOF) rank, which will transform you into true masters of that skill.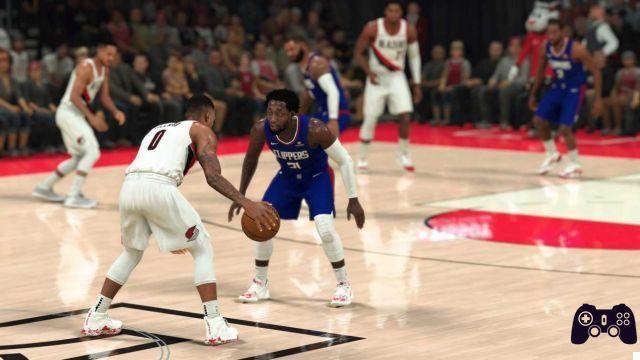 Hotspot Hunter - NBA 2K21: Best MyPLAYER badges / badges
To use this badge you will need to have a good understanding of your player. The latter will have specific areas of the field called "hot areas". These are basically some areas where you are particularly lethal and you have the greatest chance of making a basket. Keep an eye on the indicator at the player's feet, it will light up when in a hot area. The "Hot Zone Hunter" badge further increases the chances of scoring within these areas. It is a badge that, if used well, will allow you to score many points.
Hard Shots - NBA 2K21: Best MyPLAYER badges / badges
Here is one of the best badges ever, especially if you play online in the Neighborhood. Indeed the style of play adopted is now more and more essential with each new edition. It is now essential to be able to score even when we are unbalanced. All too often in the Quarter it comes down to one block and three-pointers in precarious balance. If you don't want to be outdone, this is the one for you.
Intimidator - NBA 2K21: the best badges / badges for MyPLAYER
We come to one of the most underrated badges in the game. Intimidator allows you to increase the chances that the opposing player misses the conclusion when he is opposed by us. This way we will be able to become very strong defenders without too much effort. Do not underestimate this defensive aspect either to increase the rating out of all proportion (essential for earning many VCs). Especially recommended in the HOF grade, really cool.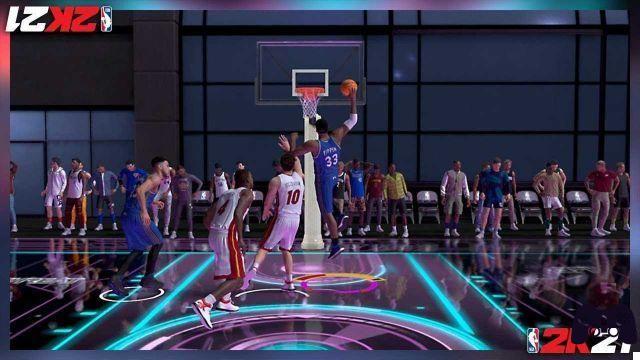 Bounce Hunter - NBA 2K21: Best MyPLAYER badges / badges
As the name implies, Bounce Hunter will increase your performance in this aspect of the game. It is a badge very useful if you are not too tall players, with a basic rebounding ability in noma. While it becomes essential for any self-respecting big or center forward. With this tag you will have no rebound rivals, both offensive and defensive, and you will improve your performance exponentially.
Safe - NBA 2K21: the best badges / badges for MyPLAYER
Here's one of the absolute best badges for any self-respecting point guard in NBA 2K21. If you have built your player to run the game, Safe is the foundation of your skills. This badge allows you to improve ball handling, making it really difficult for your ball to be stolen even in the most difficult situations. A turnover can be bloody, both for your evaluation and for the progress of a match, so don't underestimate Safe.
Long Range - NBA 2K21: Best MyPLAYER badges / badges
The essential badge for any shooter. Long Range boosts your shooting skills, both from three points and from medium range. The three-point shot has become one of the most important aspects of both modern basketball and NBA 2K21 basketball. whether you like it or not. To be competitive, you need to increase your shooting range to challenge defenses from any distance.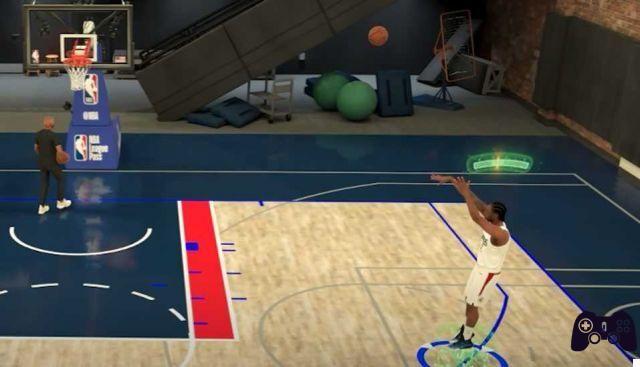 Quick Start - NBA 2K21: Best MyPLAYER badges / badges
The time has come for a badge that is nothing short of fundamental if you want to be effective one-on-one. Quick Start increases the speed of the starting player, in fact, and will allow you to beat many defenders who are not prepared for such explosiveness. We recommend it safely to any outsider, be it point guard, watch or small forward. At the HOF level it becomes damn hard for a defender to counter.
Achiever with Contact - NBA 2K21: Best MyPLAYER badges / badges
This badge is not only particularly strong, it is also one among the easiest ever to exploit. We highly recommend it to those who want to be a very strong player in penetration. Realization with Contact favors this type of shot while being challenged by a defender. In NBA 2K21 this is definitely a very strong and easy to use badge, it will make your life a lot easier even against the strongest defenders.
Easy Trigger - NBA 2K21: Best MyPLAYER badges / badges
Easy Trigger speeds up your player's shot. This is a skill that should not be underestimated, as it will allow you to release the ball as quickly as possible, leaving no chance for the defender to intervene. All the greatest NBA shooters had a lightning-fast release: just think of champions like Ray Allen or Steph Curry. So you too can not be outdone if you want to become legendary shooters.

The strongest player ever
Here ends the guide on the best badges or badges of NBA 2K21. By following our advice and paying particular attention to these skills, based on the style of play you want to use, you will certainly become very strong. On our pages you will find numerous other NBA 2K21 themed guides, including the one on how to improve the statistics and the one on how to improve your shot, a topic particularly debated in this latest edition of the 2K basketball simulation. Continue to follow us on the pages of Holygamerz to stay up to date on all the news from the world of video games and more!