In this guide we will explain how to change your playable character within Marvel's Avengers
Marvel's Avengers is finally available, the new game dedicated to Marvel superheroes developed by Crystal Dynamics e Eidos Montreal. The title has been out for less than 24 hours, but despite this, many fans around the world have already started playing it.
During the main story of the game you will be able to unlock up to 6 different heroes, but you can only control one at a time. Switching between heroes might seem simple, but it actually risks causing some problems for some players. For this reason we have decided to write this guide, in which we will explain how to change your character in Marvel's Avengers.
Unlock your favorite hero
As we mentioned earlier in Marvel's Avengers they are present 6 playable heroes, but to change characters you will first have to unlock the one you want to use. At the beginning of the game, you will only be able to take on the role of Kamala khan, but completing the main campaign missions you can also get the other 5 superheroes.
For sure once you have unlocked your favorite hero you will be looking forward to trying him out on the field, but to do it you will need to select it first. To help you with this process, below we will explain how to change superhero in Marvel's Avengers. The main procedures for selecting a new character are 2, but at the end of the article we will also talk about a third extra method.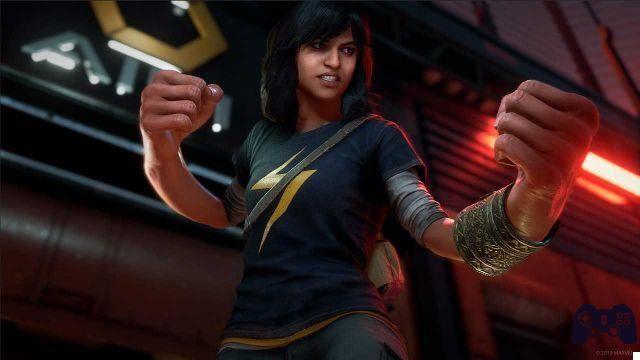 Change before a mission - Marvel's Avengers: how to change characters
In Marvel's Avengers you will have the opportunity to prepare before each mission and from this screen you can also change characters. To do this, all you have to do is click on the option "Select Hero / Companion"And select the hero to use. This process is very simple but you can only use it before starting a mission, so we suggest you choose your character carefully before joining the fray.
Changing in the base - Marvel's Avengers: how to change characters
The second method is slightly less intuitive than the previous one but in many cases it will be much more comfortable. In Marvel's Avengers, you will spend a lot of time inside the Chimera, your headquarters, and as you can imagine also from here it is possible to change characters. To do this you will simply have to reach the terminal for the selection of heroes and use it to choose which character to use.
This station is located more or less in the center of the structure, and above it there is a large one Avengers hologram which will allow you to find it easily. Moreover, to reach the war table you will be forced to pass by the terminal very often, therefore for sure you will have no difficulty in finding it.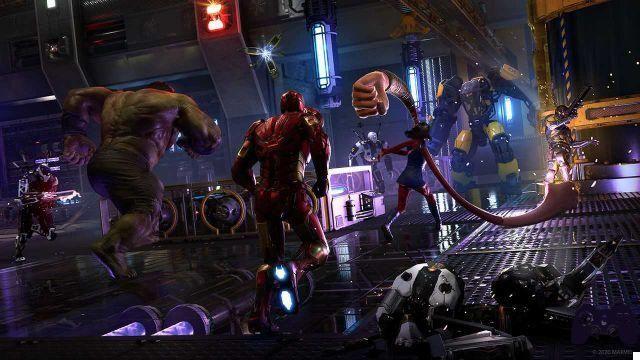 Avengers Initiative - Marvel's Avengers: how to change characters
Above we have explained how to change characters during the main Marvel's Avengers campaign, but in case you are playing in mode Avengers initiative then the procedure will be different. Avengers initiative represents the multiplayer of the game and will allow you to complete various missions together with other players. The first time you start this mode, however, you will not be able to change characters and you will be forced to complete the initial tutorial with Iron Man.
Thankfully this introductory mission is quite quick and you'll just have to win a challenge room and activate the war table to complete it. Also once the tutorial is finished you can immediately play with your favorite superhero, without having to waste time unlocking it again. But remember that you will not be able to use the same hero already selected by another player, so we suggest you be as quick as possible when selecting your character.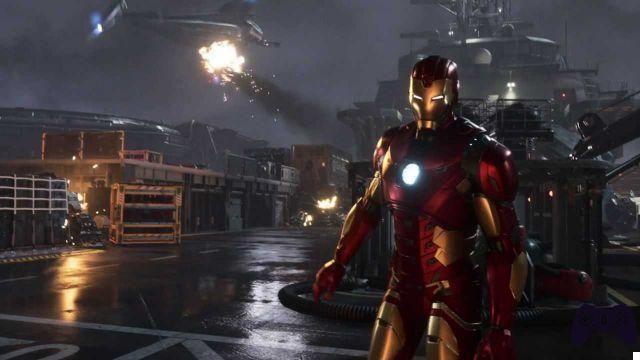 That's all!
Thanks to this guide you will now surely be able to change characters without difficulty in Marvel's Avengers. Our article ends here, but if you are interested in knowing everything about the game we suggest you also take a look at the other guides on our site:
Control guide for PS4 and Xbox One
Harm Challenge Guide
How to get and unlock all characters
Complete list of trophies
Complete list of story missions
What to know before starting
Marvel's Avengers is available now for PC, PS4 and Xbox One. It will also later arrive on PS5, Xbox Series X e Google Stadia. If you are interested in staying up to date with all the news on the world of video games and much more, then continue to follow us here on Holygamerz.