In this guide you will find the complete list of all the trophies of Marvel's Avengers, the latest game dedicated to superheroes from Marvel Comics
Marvel superheroes have always had tons of fans all over the world, but now thanks to Marvel Cinematic Universe have increased dramatically. Riding the wave of this success, many were born video games dedicated to the most famous heroes and we've also seen collaborations with the likes of Fortnite. Furthermore, the biggest and most awaited Marvel game of the moment will finally be available very soon, Marvel's Avengers.
This title tells the story of the Avengers after Captain America's apparent death and will allow players to take on the role of some of the most beloved superheroes ever. Marvel's Avengers will be available in less than 24 hours, but if you want to know as much as possible before the release then you can check out the trophy list recently appeared online.
Preparing for the hunt
By now all games boast a long list of trophies and of course Marvel's Avengers is no different. As soon as the title is available, many players will want to enjoy the adventure calmly, but others will instead aim immediately at complete the game 100%. For these types of players, knowing the trophies in advance can be a great help and can also speed up the completion of the main story. Fortunately, one recently appeared online complete list of all Marvel's Avengers trophies which is sure to help all trophy hunters prepare the path to platinum.
If, on the other hand, you are not interested in trophies but you just want some previews of Marvel's Avengers we advise you to pay attention before continuing to read the list. They are not present in the list spoiler very serious, but the names of some important characters that you will meet during the story are revealed.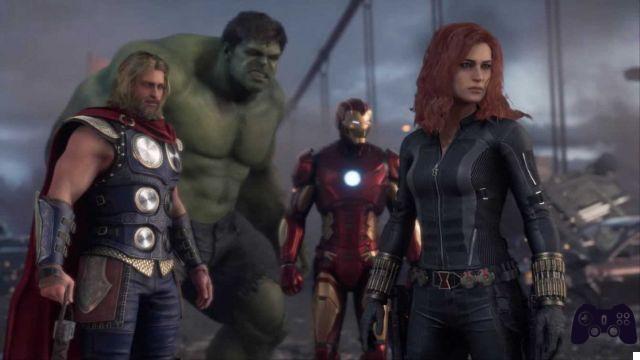 Bronze trophies - Marvel's Avengers: trophy list
Our Marvel's Avengers trophy list opens as usual with the bronze trophies. In every game, bronze trophies represent the first steps in your climb to platinum and are generally present in much greater numbers than gold and silver. In total there are well 41 bronze trophies, but luckily many can be unlocked without too much effort. Below you will find the list of all bronze trophies from Marvel's Avengers:
Unbridled shopping

Purchase an item from two merchants from different factions

Burglary
Each time it is a surprise
Golden ticket
The adventure begins

Escape the clutches of AIM in New Jersey

Lost but not forgotten

Find out the location of the Chimera

From the ashes

Retrieve the SHIELD Protocol

Almost in pieces
Muahahahahaha!

Fully upgrade a major artifact

No armor, no problems
Patent issue

Destroy the AIM Arc Reactor

Disappear from circulation
A spider
A new way to travel

Rescue the Inhumans from the research center

Thunderous applause

Prevent the helicopter from crashing into New York

Unparalleled view

Get to the AIM space station

Welcome back, old friend
Avengers, unite!
Thinking about the future

Fully upgrade an item of equipment

Savior of the people
Basically flawless

Defeat 50 enemies with the Shock Heroic Move or the Ultimate Heroic Move

So you do it

Defeat 10 or more enemies with a single heroic move

Team play

Reach Hero Level 5 with five different heroes

Moment of glory

Reach hero level 50 and acquire all skills for any hero

Peace uncertain

Complete 15 criminal sectors

Gold mine

Open 50 chests in the depots

Honeycomb lair

Complete five hive missions

Past glory

Complete the "Iconic Avengers" excursion

Clear sky

Complete the "Global Offensive" excursion

Fist fight

Perform a combo of 20 hits or higher

On the way to perfection

Get a 100% rating on a mission without squad members being shot down

Living legend

Use only legendary or better gear on any hero

I see the stars

Get a five-star rating on an objective without any member taking damage

The best of the best

Get a 100% rating in any War Zone at Challenge IV

I have more important things to do

Complete any mission in under three minutes

The best defense

Defeat 20 different types of enemies

Precious collection

Find a complete set of comics

Information overload

Find 50 information files

Frippery
Superhero stuff
I already have everything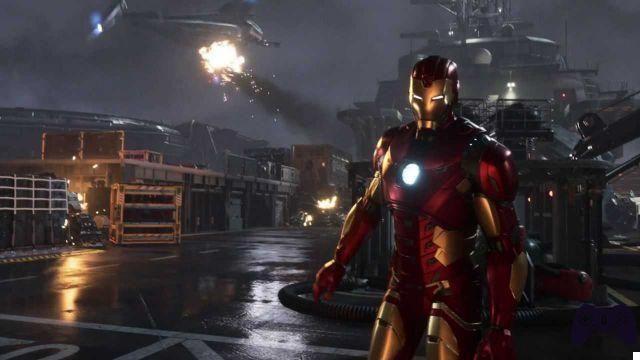 Silver Trophies - Marvel's Avengers: trophy list

Now it's time to see the list of silver trophies by Marvel's Avengers. Compared to the bronze ones these trophies are very few, but they are also much more difficult to obtain. In total there are 7 silver trophies and they are almost all unlockable by reaching very high levels with the characters or by completing tons of missions. For many objective players of this type it may be boring, but for those accustomed to platinum many titles it is a matter of routine. Below you can also find The complete list of Marvel's Avengers silver trophies:
Teamwork

Reach Faction Rank 25 in any Faction

Hold on

Complete 30 War Zones at Challenge III or higher

Back on track

Reach Hero Level 250 in the Hero Registry

Stellar success
A true hero

Complete a Heroic Hive Trial

Old-fashioned beating

Complete HARM Challenges 1 through 5

Into the dark and back

Complete 50 Hive Missions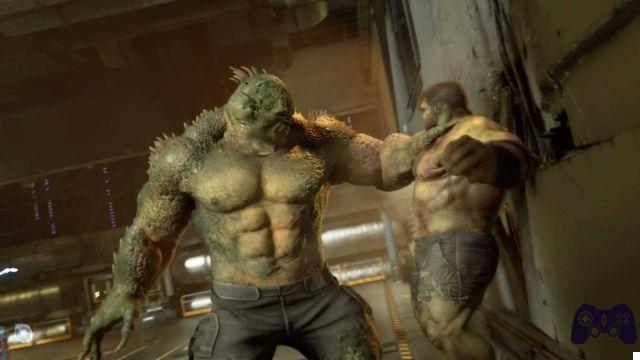 Gold Trophies - Marvel's Avengers: Trophy List
Let's move on to the gold trophies of Marvel's Avengers, which is the flagship of this long list. In total there are only two lenses belonging to this category, but you can only get them after many hours of play. You can unlock the first trophy simply completing the main story, while for the second you will have to put in a little more effort. This goal will oblige you to reach power level 150 with at least one hero, certainly a very slow process. Fortunately, even in this case, trophy hunters will have no problem overcoming this obstacle. Here is also the Marvel's Avengers gold trophy list:
The new one is good

Defeat MODOK and the Kree

On the top

Reach Power Level 150 with any Hero
Platinum Trophy - Marvel's Avengers: Trophy List
Obviously this trophy list couldn't be complete without the much coveted platinum trophy by Marvel's Avengers. For sure you will all know how to get the platinum trophy, but for the sake of completeness we have decided to include it in the article anyway. You will find below the name and official description of the final Marvel's Avengers trophy: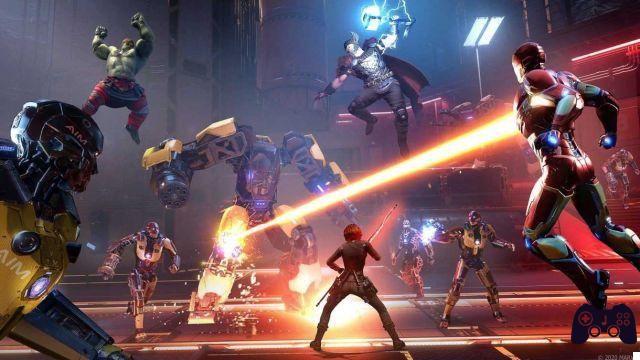 Avengers United!
Finally, our Marvel's Avengers trophy list ends. Now you really have everything you need for start your climb to platinum in the best possible way. Now all you have to do is wait for the game to come out and start completing all the objectives right away. Then know that in addition to the trophy list Many other guides dedicated to Marvel's Avengers will soon arrive on our site. Also, in case you are interested, we suggest you also take a look at our article on what to know to start playing.
Marvel's Avengers will finally be available from September 4th for PC, PS4 and Xbox One. It will also later arrive on PS5, Xbox Series X e Google Stadia. If you are interested in staying up to date with all the news on the world of video games and much more, then continue to follow us here on Holygamerz.