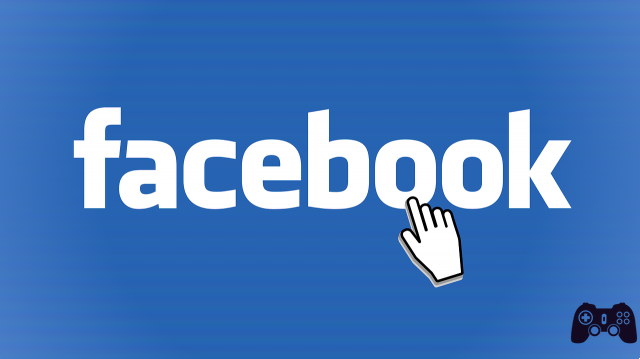 Facebook has over a billion users. It is the second most popular website in the world behind Google, and it pioneered the social media craze.
But do you know how to use it? We will show you everything you need to use Facebook.
This guide is based on the web version of Facebook but can also be followed for the use of Facebook on the dedicated app for your smartphone or tablet.
Facebook Basics and Getting Started Guide
Let's discuss some basics of what Facebook is and how to create an account.
What is Facebook?
is the most popular social networking site in the world. It allows you to connect with friends from all over the world and share updates of text, photos, videos and more. You control what you share with others and can follow public interest accounts to get their updates as well.
Much more than just a social network, Facebook is also a platform. It hosts all kinds of applications and games, and you can access tons of sites and services around the web using your Facebook account. Groups allow people with similar interests to get organized, and Facebook Messenger is a solid messaging platform that offers an alternative to texting.
How much does Facebook cost?
Facebook is free and will never charge you for use. Any posts or news that you see or will see on Facebook on the web announcing that it will become paid are not true.
Facebook makes an astronomical amount of money from advertising and tracks your habits and interests to serve you more relevant ads. So you will never need to pay for membership or usage.
How can I register?
Visit the. Provide your first and last name, email address or telephone number and a password. You will also need to provide your date of birth, which Facebook uses to "make sure you have the right Facebook experience for your age". Select your gender, then choose Create account .
Next, Facebook wants to help you find friends right away. From here, you can click on your name at the top of the screen at any time to skip the steps introductory.
You will see instructions to check Gmail, Yahoo, Outlook or other email accounts for friends' email addresses. Click the button Find friends under your email address for suggestions and rewards NEXT when you have finished.
Facebook then asks you to add your mobile number. If you don't mind providing it, it's a good idea as you can use it to recover your account if you lose access. Enter the country code and phone number, then click Add phone number . Facebook will send you an SMS to confirm. Click NEXT when you have finished.
Finally, Facebook will take you to a page with some elements like finding friends, reviewing your privacy settings, and adding a profile picture. You can complete them now, but we'll cover them in this guide as well.
To confirm your account, open your inbox and find a message from Facebook. Click the button Confirm your account and everything is ready.
Basics of using Facebook
Now that you have an account, let's get down to the essentials how to add a profile picture, find friends, and post status updates.
Add a profile picture
Before adding friends, you need to set up a profile picture for your account. Due to the amount of spam on Facebook, some might think you are a fake account if you don't use a real photo.
Visit by clicking on your name in the top bar. To the left of your name, hover over the generic photo and select Update profile picture to set a good one. You can choose a photo that you've already uploaded to Facebook, but as a new account, you won't have any. Therefore, you need to click Upload photos and choose a photo of yourself from your PC.
Add a cover photo
Your cover photo at the top of the Timeline isn't as important as your profile photo, but it's still an easy way to spruce up your page. Hover over the camera icon in the upper left corner of the blank photo and select Update cover photo . Since you don't have any photos on Facebook yet, select Upload photos ... and add a new photo from your computer.
Facebook recommends a resolution of 851 x 315 pixels for your cover photo, but you can use other image sizes. If it doesn't fit, you'll have to drag it to position it however you like.
Make friends
Now that you have your basic photos posted, you should start adding some friends. Chances are a lot of people you know in real life are on Facebook, so you can search for them using the Facebook search bar at the top of each page. If you linked your email account when you created your Facebook account, you will also see suggestions from your contacts.
Visit someone's page and click the button Add friend to send them a friend request. They will have to accept it before they become friends. When they do, you'll see a notification in the tab Friends on the notification bar.
Review your profile
While your profile picture is vital, you can add a lot of other information to your Facebook profile. Adding information like where you went to school or where you work can help you find people you know and help others identify you easily.
To add more information, visit your profile (click your name in the top bar) and click Information . Then you can browse the various tabs like Work and education , Family and Relationships . Hover over anything you want to change and click Modify [item] to change it.
For each item, you can set the audience you want to share it with. These are universal Facebook icons and help you avoid giving too much information. For example, you may want to share your birthday and month with your friends, but prevent anyone from seeing the year you were born so they don't know how old you are. Select the icon drop-down menu next to the element you are editing and choose the right audience for that element.
To check how your profile looks to someone else, click the three-dot button at the bottom of the cover photo and select View as ... Show your profile as for the public. You can click View as a specific person at the top of the page to see what a particular friend sees on your profile.
Post a status update
Facebook is built around sharing posts with your friends, and posting updates is the primary way to do this. While viewing the main Facebook page (the news feed) or viewing your profile, you can click inside the box Create a post to create a status update.
The most basic posts include text only - just type what you have in mind and click Public to share. For a little more style, you can use one of the weird motifs below the text box to place your post against a background. This only works for short posts, though.
This is just the easiest way to post on Facebook, but there are so many other things you can post through Facebook to get your friends into your life.
Check the following for other ways to share:
Photo / video: add one or more images or videos to your post.
Sign in: tag your current location to share what you are doing.
State of mind / activity / sticker
Tag Friends: add friends' names to your post to share that you are with them. This will allow their friends to see the post, even if you are not friends with them.
GIF: type a search query to add the perfect GIF to your post.
Ask for advice
Poll: ask a question, set the possible answers and specify how long you want the survey to last. Those who see the poll can vote and you will be able to see the results at the end. Note that polls can only have two responses, though.
Non profit support: select a charity and your friends can use the button Donate to support the chosen organization.
Answer a question
Tag an Event: add an event to your post to let others know you're attending.
You can also use the live video to go live with your friends. This requires that you have a webcam connected to your PC or use the app for smartphones and tablets.
Interact with messages from friends
As you scroll through your news feed, you'll see your friends' recent posts. If you want to show your appreciation for something, click I like it to give a thumbs up. Others will be able to see that you did it.
Facebook has added more reaction options for when a Like isn't appropriate. Hover over the button I like it for a moment and you can react with Love , Laugh , Wow , Sad o Angry.
Click on Comment to add your thoughts to the post. If you want your friends to see a post, click the button Share and choose whether you want to share it on your timeline, a message or a friend's timeline.
Follow the public pages
We've talked a lot about interacting with your friends' posts, but we haven't touched on another important part of Facebook: public pages. Companies or anyone with a brand can create a page that is not a personal account. You don't add them as friends. But you can like the page and Follow them to get updates.
The best way to find some pages to follow is by searching. Type the name of a website, group, company or public figure you like in the search bar and see if they have an official page. If you see a blue check mark next to their name, Facebook has verified the page as legitimate.
Click on I like it to add the page to your list of I like, which will also follow the page. You can also click on if you wish Follow without liking the page. From now on, you will see updates from that page just like you see friends' status updates.
Using Facebook Messenger
The last major Facebook feature you need to know about is Facebook Messenger. It is a messaging app, similar to WhatsApp or Telegram. Click on the icon Messenger between the notification and friend tabs in the top bar to access them. You choose New message to start chatting with a friend, or click on an existing message to reopen it in a small window.
If you want to use Messenger in full screen, click See everything in Messenger to open . Click on a contact in the left sidebar or use the search bar above recent conversations to find a friend. In the right sidebar you can change the current chat settings, including notifications, colors and nicknames.
Explore the main features of Facebook
Once you have the basics, you can enter some of Facebook's other offerings. Here we will look at some of the more useful functions, but there are many more. You will find links to all of these on the left side of your home page.
groups
Facebook groups allow you to bring people with similar interests together. You could create a group for your co-workers etc… You can also use the form Discover to find new groups you may be interested in.
If you create a group, you will need to specify a name and add some people to it. Use the arrows at the top to get a group hint, like [Workplace] Friends o Family Group .
You will also need to set the group privacy. There are three options for this:
Public group: anyone can view the group, who is in it and the posts in the group.
Closed group: anyone can see the group and who is inside, but only members can see the posts.
Secret group: only members can find the group (it will not appear in searches).
Toys
Facebook led the mobile gaming revolution by hosting hundreds of free games. Visit the. You'll find Candy Crush Saga, Trivia Crack, and Words With Friends, along with many others.
Marketplace
One of Facebook's recent additions, the lets you buy and sell goods with other users. Click on it and you will see the latest offers in your area. You can use the tabs above to change your search distance, filter by category or price, or show free items only.
Click on a post to view the pictures and other details provided by the seller. You can also save the post if you want to see it later.
If you have something you would like to sell, click the button Sell ​​something up. Choose whether it's a car or some other item, then add some basic information about the item, including category, price, and photo. When someone is interested, they can use the contact button to send you a message on Facebook.
Events
allow you to create and browse all nearby events. The main page shows suggested events that you might be interested in, along with those that your friends have invited you to.
Select an event to see its location, date and time, and any updates from the organizer.
Use the buttons on the right side to find events by category or date. You can also use the card Birthdays to see who will soon be celebrating his birthday among your friends.
Click the button Create event left to create your own. You can set it as Private , where only guests can see it, or Public , where anyone on Facebook can find it.
Conclusions
We hope we have provided you with the basic information to start your facebook experience and make the most of the most famous social network in the world.