Waiting for the arrival of the new iteration of the Natsume series, we explain with this article what you need to know before starting to play Harvest Moon: One World
Following the divorce between Natsume and Marvelous, the Harvest Moon and Story of Seasons series began to run side by side. The titles of "Harvest Moon", a name whose rights have remained with Natsume, have continued their way with a final chapter, Mad Dash, dated 2019. This latest iteration has not aroused so much success even among fans, to due, especially to its low budget spin-off nature and much more like mobile games. In short, Harvest Moon: One World seems to be a small light at the end of the tunnel for all fans of the series.
A bit of history
Mad Dash was in fact the latest in a series of small "failures", just think again of Light of Hope for last-gen consoles or, going back even further, the even more questionable The Lost Valley on 3DS. The series now seems to lack its own identity and has tried to modernize by inserting elements derived from other games, first of all Minecraft, succeeding very badly. Harvest Moon: One World will arrive exclusively for Nintendo Switch in Europe on March 5th and, in this article, we want to explain to you everything you need to know before thinking about putting your hand to it.
The very first title called Harvest Moon actually came out in 1996 on SNES, released by Natsume in America and Nintendo in Europe. The proximity to the big N has always been the prerogative of the series, although it has not always been exclusive to its consoles. Especially in recent years, in fact, the chapters also arrived on Sony and Microsoft platforms, as well as on PC, breaking what was a bit of a tradition until a few years ago.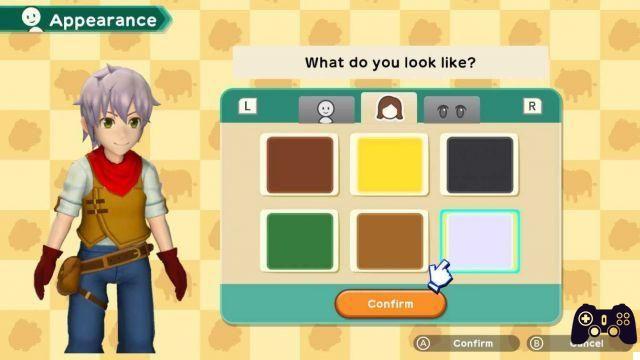 So how do you play? - Harvest Moon: One World, what to know before starting!
In fact, if we do not consider some ports and some exclusive for Sony PlayStation, Harvest Moon has seen most of its chapters arrive on Nintendo DS and 3DS, then loosening a little the grip with Nintendo Switch, which however has some Story of Seasons assets, such as the one dedicated to Doraemon. In short, a rather complicated story that of the series, especially for those who enter it as a non-enthusiast, which has seen a rebound of rights and acquisitions that have certainly undermined its growth.
How to play Harvest Moon? Nothing simpler. Virtually every title in the series starts from the simple assumption of having to restore a ruined farm to its former glory. After a simple editor for the creation of the character, you will be immediately catapulted into the game world, practically always colorful and very praising the Japanese canons that we all know by now. Chibi characters that move in simple and not very detailed scenarios, a basic artistic direction, but not unpleasant to see, and no technical prowess. This despite Natsume has promised to rejuvenate the brand with One World, but we will be able to tell you better in the review.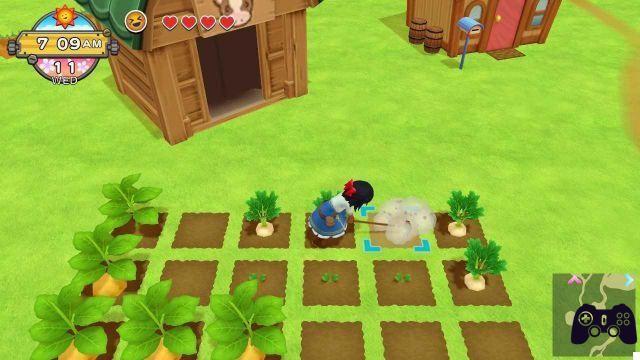 Not just work - Harvest Moon: One World, what to know before starting!
The primary objective of each protagonist of Harvest Moon will therefore be to cultivate, cultivate and cultivate. If initially our possibilities are small, continuing in the game we will gradually get more seeds to plant, more animals to raise and more chores to manage. There will also be many secondary activities, such as fishing or festivals, and in One World the developers have also included the exploration element. It will be possible to visit different cities, each with its own peculiar characteristics, where you can find particular seeds or exotic animals.
Another peculiarity of the series is the dating sim element. In One World, for example, they will be available five different suitors based on the avatar chosen (man or woman), with whom it will be possible to establish a romantic relationship over time. In short, we have always had many possibilities in Harvest Moon, despite the nature of low-budget titles. The various iterations, in fact, have been able to create a circle of enthusiasts who have always looked at them with sweetness.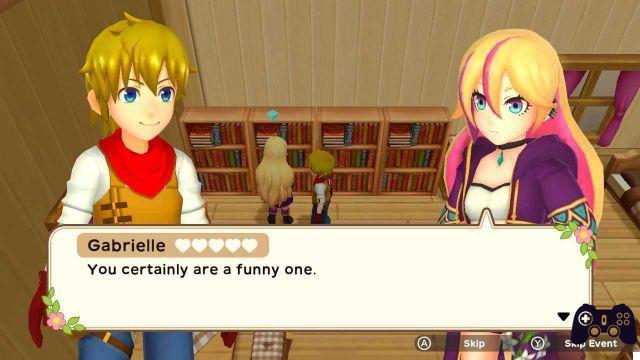 Perplexity and rivalry - Harvest Moon: One World, what to know before starting!
Although there are many things to do, in fact, we must admit that Natsume's games are quite simple as management. Nothing too elaborate, something to hang out with. Let's just hope that with this new One World, Natsume has been able to renew the formula, to remove that feeling of stale that now gripped the series. And to make sure to attract new users, keeping them glued to the screen as long as possible.
It will also be interesting to see how One World will behave towards the new Story of Seasons coming later this month. On March 23, in fact, Marvelous will release Story of Seasons: Pioneers of Olive Town in both physical and digital versions on Nintendo Switch. The comparison between the two titles will be obvious and obvious, and we hope to bring you here, on the pages of Holygamerz, a nice comparison with two different reviews!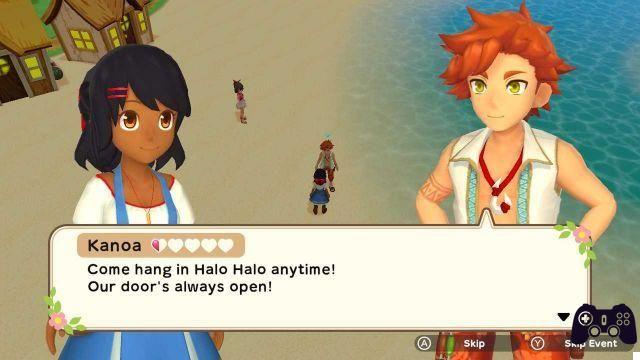 Have fun!
Here ends our short article on what to know before playing Harvest Moon: One World. Hoping to have been useful we ask you: did you know the Natsume series? What do you think about it? Write it to us below in the comments, we will continue to keep you updated with all the news on videogame and tech! And if you are interested in game keys at discounted prices, we recommend that you take a look at the InstantGaming catalog!