In this combat guide, we're going to see how to quickly defeat your enemies in Harry Potter: Wizards Unite
Harry Potter: Wizards Unite is an augmented reality title developed and created by the creators of Pokèmon Go, namely: Niantic. This game dedicated to mobile gaming, available for both iOS and Android, immediately created a lot of hype especially among fans of the most famous wizard in the world. In this particular guide, we are going to see a series of tips and tricks for the combat.
Sure, we fight!
Do you fight in Harry Potter: Wizards Unite? Of course! In this title fighting will be fundamental, and it will be equally essential to do it at your best! For this in this combat guide we will analyze the various phases of the clashes and the places where they will take place. The clashes are divided into three phases:
Aim with the wand
Attack
Defend yourself
It will obviously be essential to have a good knowledge of spells and be ready for anything. No more chatter and let's continue with our combat guide.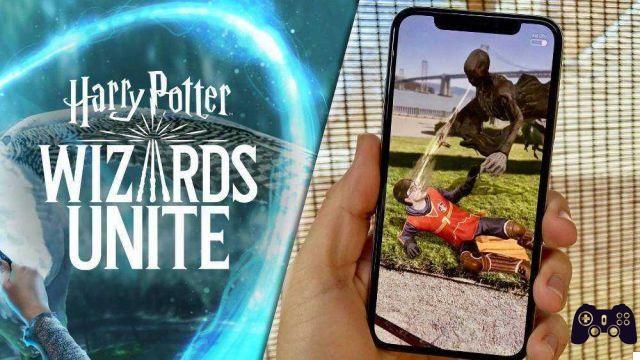 Aiming with the wand - Harry Potter: Wizards Unite, combat guide
Let's start our guide on how to best fight our enemies in Harry Potter: Wizards Unite by analyzing the first stage of the clash, let's talk about the action that involves the aim with the wand our opponent. To aim with your wand, you will need to align the sphere that serves as a crosshair with the circle on the enemy's body. You will have to hold it there until the circle charges fully. Be careful to the agility of your enemies which could make this operation very difficult for you. Our advice is not to be in a hurry; follow every single movement of your enemy and wait for the sphere to fully charge.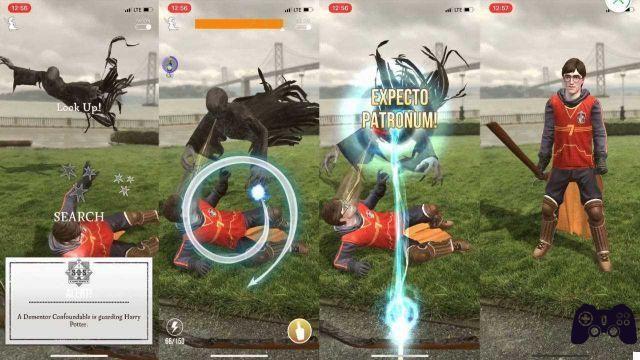 Attack - Harry Potter: Wizards Unite, combat guide
When the phase dedicated to aiming with the wand ends and in the event that this last action goes into port, you will have to attack. At this time a spell to use will be automatically selected, your job will be just to track it. The spell can be enhanced through the use of potions in such a way as to inflict more damage on your opponent. Potions can also be used for restore your stamina.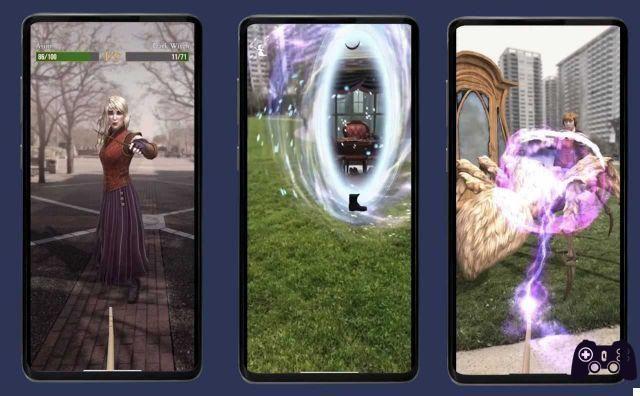 Protego - Harry Potter: Wizards Unite, combat guide
The phase dedicated to defense it will be the most delicate of all your fight. It will happen when you are too slow to aim with your wand, or after your turn to attack. What you will be asked to do is cast the Protego spell (just draw a straight line) to decrease the damage you will suffer, in fact Protego it won't make you immune to damage but will help you suffer less. We also advise you never to relax too much, because your enemies could make more attacks during their turn.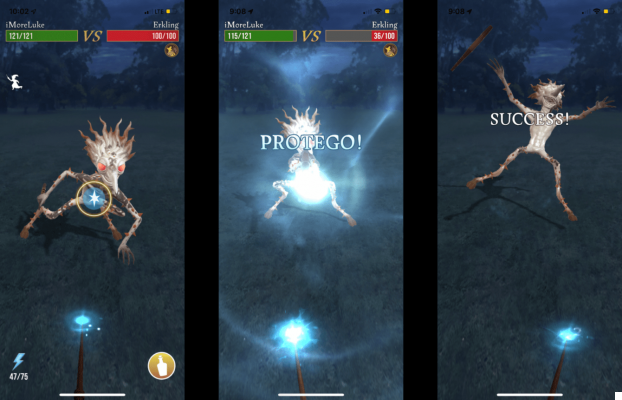 Support Spells - Harry Potter: Wizards Unite, combat guide
Support spells will be essential when you find yourself fighting as a team. In fact, it will be possible to launch a support spell to help your team, especially during Magic Challenges. These spells use "focus" and each character will have an initial focus and maximum focus stat. To use one of these spells simply drag and drop the spell from the selection menu before a battle. These spells will not be usable against Oddities.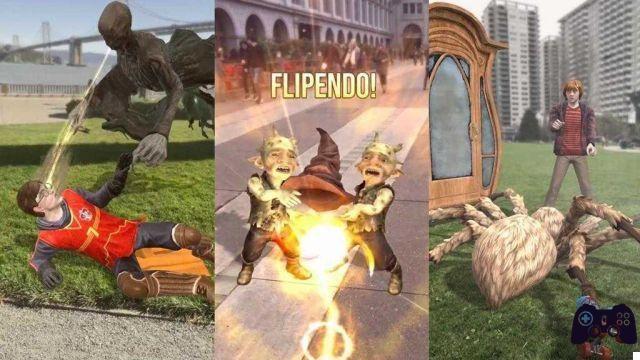 Oddities and Fortresses - Harry Potter: Wizards Unite, combat guide
Oddities spawn on the world map under specific conditions, usually at night. By fighting against them, you will also unlock the stickers to be entered in the register. The Fortresses, on the other hand, are the places where you will find the greatest fighting possibilities. In fact, within the Fortresses, Magical Challenges will be very common. Within them you can cast a support spell before a fight begins, it will provide a debuff ahead of your enemy.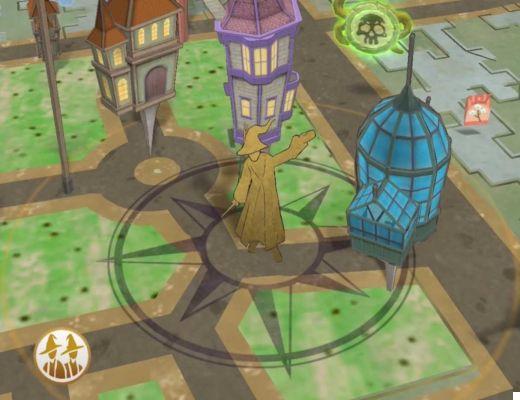 So be on your guard and have fun!
In this Harry Potter: Wizards Unite combat guide we have seen which are the various stages of the clashes that we will face and in which places you will have the best chance to fight and engage some enemies. If you liked this type of content, we recommend that you take a look at our guide on how to recover energy right in the Niantic title. Let us know what you think and how your magical adventure proceeds.
To stay up to date on all the news from the videogame world and more, stay tuned to Holygamerz.