In a videogame era in which we have recently witnessed a price increase on some triple A titles, many often forget how, never like today, it is possible to play so many experiences without spending a cent. More and more often, in fact, large companies and digital stores have gave its users a series of free games of various genres and depths. The Epic Games Store or Sony's Play at Home initiative are just two examples that have given gamers from all over the world several free titles to play every week.
To this we also add the whole slew of free-to-play titles, which have always brightened the days of enthusiasts with a truly incredible variety of experiences. Going to combine these two types of free games, we can safely say that every week fans of the gaming world have the opportunity to add a handful of new titles to their digital libraries and build a respectable collection of games literally at no cost.
In this article, which we will keep constantly updated, we will let you know all the news that you can redeem for free from the various PC and console online stores, the initiatives proposed by the big companies and of course we will also keep you updated on the whole world of free-to-play, which is gradually expanding year after year with new and interesting experiences.
Free games redeemable
Free games Epic Games Store
After giving away many great titles, this week the Epic Games Store has decided to return to giving away a couple of free games. You can currently redeem Fort Triumph e RPG in a Box. Find the link to redeem them at this address.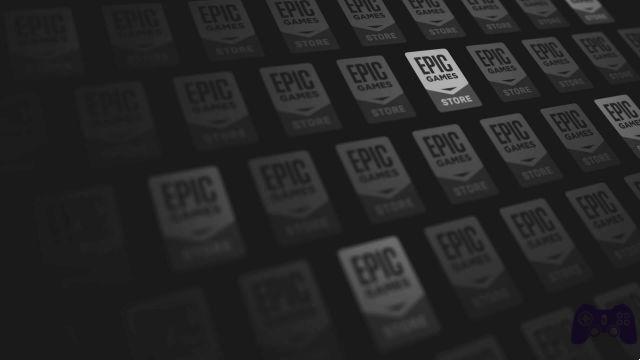 PlayStation Plus free games
This week the free games of the November Plus are available, therefore, all subscribers to the service are available on the Sony store PlayStation Plus can redeem the following titles at no cost.
Nioh 2 – PS5 and PS4
LEGO Harry Potter Collection – PS4 and PS5
Heavenly Bodies – PS5 and PS4
Prime Gaming free games
Great feast of free titles even for subscribers to Amazon Prime, that thanks to the Twitch streaming platform you can get a series of new games at no cost. To redeem these titles, simply log into Twitch with your account and click on the crown at the top right. Let's see in detail what are the free games offered by Prime Gaming in this period.
Brothers a Tale of Two Sons
Quake
spin
Doors Paradox
Banners of Ruin
Free to play games
To the free offers of the various digital stores and companies, a whole series of titles are added free-to-play to suit all tastes. Among the great classics such as League of Legends or Rocket League, it is also possible to find several new experiences that have already been able to hit the mark, creating a large community of enthusiasts. Among the most interesting (and played) new entries we can find, for example, Genshin Impact and Valorant. But the free-to-play list is endless, let's see together which ones are the most popular at the moment.
| | | | | | | |
| --- | --- | --- | --- | --- | --- | --- |
| GAME | Type | PC | PlayStation | Xbox | Nintendo Switch | Mobile |
| | | | | | | |
| Apex Legends | FPS Battle Royal | ✔ | ✔ | ✔ | ✔ | |
| Brawlhalla | | ✔ | ✔ | ✔ | ✔ | |
| Call of Duty Warzone 2.0 | FPS Battle Royal | ✔ | ✔ | ✔ | | |
| Counterstrike: Global Offensive | FPS | ✔ | | | | |
| Dauntless | Hunting game | ✔ | ✔ | ✔ | ✔ | ✔ |
| Destiny 2 | FPS Looter Shooter | ✔ | ✔ | ✔ | | |
| Diablo Immortal | Action-RPG | ✔ | | | | ✔ |
| DOTA 2 | MOBA | ✔ | | | | |
| eFootball | sports | ✔ | ✔ | ✔ | | ✔ |
| Fortnite | TPS Battle Royal | ✔ | ✔ | ✔ | ✔ | ✔ |
| Halo Infinite Multiplayer | FPS | ✔ | | ✔ | | |
| Heartstone | Map | ✔ | | | | ✔ |
| Genshin impact | GDR | ✔ | ✔ | | | ✔ |
| League of Legends | MOBA | ✔ | | | | |
| Lost Ark | MMO | ✔ | | | | |
| Magic arena | Map | ✔ | | | | |
| marvel snap | Map | | | | | ✔ |
| Overwatch 2 | Hero Brawler | ✔ | ✔ | ✔ | | |
| Path of Exile | Action-GDR | ✔ | ✔ | ✔ | | |
| PUBG Battlegrounds | TPS Battle Royal | ✔ | ✔ | ✔ | | ✔ |
| Rocket League | sports | ✔ | ✔ | ✔ | ✔ | |
| shatterline | FPS | ✔ | | | | |
| SMITE | MOBA | ✔ | ✔ | ✔ | | |
| Valuing | FPS Hero Brawler | ✔ | | | | |
| Warframe | TPS – GDR | ✔ | ✔ | ✔ | ✔ | |
| War Thunder | Simulator | ✔ | ✔ | ✔ | | |
| World of Tanks | Tactical | ✔ | ✔ | ✔ | | |
| World of Warships | Tactical | ✔ | ✔ | ✔ | | |