Dragon Ball Z: Kakarot is the latest title from CyberConnect2, centered on the stories of Son Goku and company. The new game in the Dragon Ball franchise will debut on January 17th and we are here to better prepare you for its release. Here's what you need to know before you start playing
Dragon Ball Z: Kakarot is a third-person action RPG from the developers of the Naruto: Ultimate Ninja Storm series. Similarly to the ninja saga, this title will feature a strong component exploratory. In this latest Dragon Ball title, we will find ourselves controlling the famous one S (or rather Kakarot) in a vast and fully explorable game world, where we will come face to face with some of the historical enemies of the series. So, without too much ado, here's what you need to know before starting this new adventure as the Sayan strongest of all time.
An important legacy
The videogame franchise of Dragon Ball has a history as long as it is complex and troubled. From titles that made history for fans of the series to titles that turned out to be a flop, the games that bear the name of Dragon Ball are really many. Since 1986, approximately hand in hand with the release of the TV series, the titles have followed one after the other and on different consoles, continuing to come out also after the conclusion of the series. The line of games certainly the most famous and appreciated by fans, which saw the opening first from DBZ: Ultimate Battle 22 and then from Dragon Ball GT: Final Bout (both for PlayStation), is certainly the one that bears the name of Budokai Tenkaichi.
The series begins with DBZ: Budokai Tenkaichi, a fighting game based exclusively on combat that traced the history of Dragon Ball Z, and then was succeeded by Budokai Tenkaichi 2 and then Budokai Tenkaichi 3, which completed the storyline including also the events of Dragon Ball GT. Other chapters of the series later saw the light for PSP e Playstation 3, years later.
In the following years, we have seen numerous attempts to revive the videogame name of Dragon Ball, but unfortunately the market has never seen anything comparable to the Budokai series. CyberConnect2 however, in the light of this new year, has decided to try again by changing the cards on the table. Will the Japanese house be able to restore enamel to the Dragon Ball franchise, or is Budokai Tenkaichi's legacy too heavy to collect?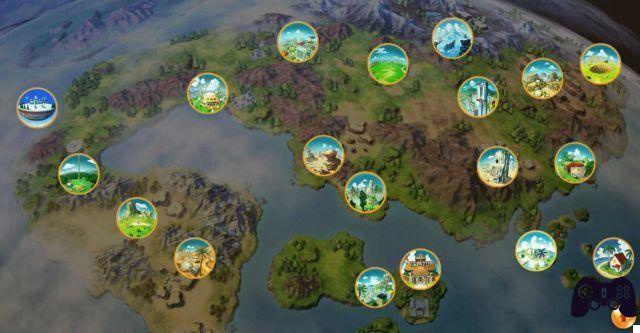 What is the difference? - Dragon Ball Z Kakarot: what to know before starting
How is this new Dragon Ball game different from all the others? Great question. Unlike previous titles like DB Xenoverse o DB FighterZ, in Kakarot combat is not all that the game revolves around, as we find a very strong RPG component. In the game the story, the characters and the fully explorable and destructible world play a role as important as the combat component. Exploring the game world will be possible meet characters historians of the series, accept side missions and collect collectable which will allow you to unlock new stories and hidden Easter eggs. The advancement of the main story will also be strongly linked to the component exploratory.
From time to time we may take a break from fighting to go fishing, get food, whip up a meal, or learn to drive. Nonetheless, the fight remains part integral adventure (we're always talking about Dragon Ball, huh). As per tradition we will find ourselves facing opponents formidable, learning new techniques and combinations and trying to take them down by teaming up with well-known characters from the series.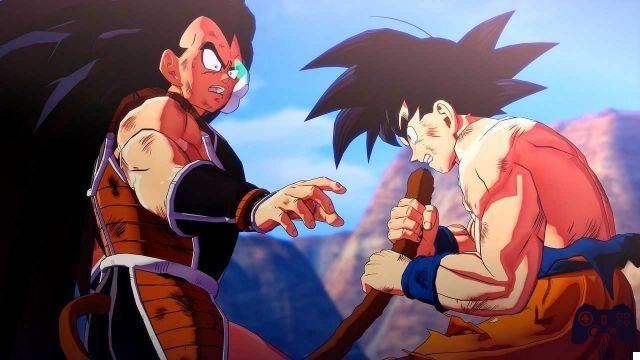 So Goku, what are you going to tell me? - Dragon Ball Z Kakarot: what to know before starting
The history of the game (so much to exchange) traces the events of the Dragon Ball Z saga. As Son Goku, we will relive the three main sagas of history: the Freeza saga, the Cell saga and the Majin Buu saga. A small part is also reserved for "minor" storylines such as that of Sayan, which will lead us to know and unlock Vegeta, that of Raditz or that of the Ginyu Squad.
All this will be experienced firsthand by the players, crossing different regions of the Dragon Ball world, advancing in history and visiting places familiar to fans such as Orange City, Lucca Village and the home of the maestro courage. By developing skills and increasing the level of combat, we will find ourselves battle after battle to defeat terrible enemies such as Majin Buu, Freeza, Cell and many more in spectacular combat.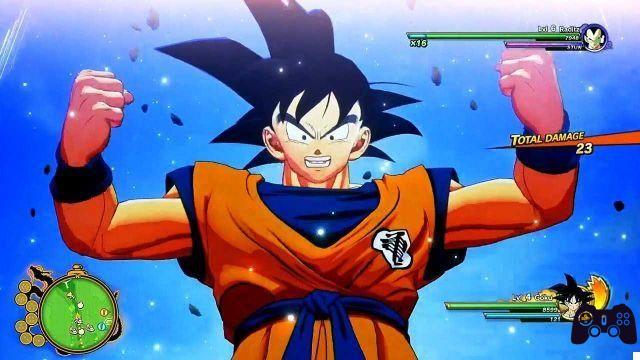 It's over 9000! - Dragon Ball Z Kakarot: what to know before starting
As already mentioned, this new Dragon Ball will be strongly characterized by one component GDR. In perfect line with this type of game, in Kakarot we will find a leveled character evolution system, and a sort of skill tree, which will allow us to choose what type of fighting style to adopt. This character development component also includes a number of activities to perform in addition to fighting. In fact, in addition to the main story, it will be possible to level up by completing side quests and collecting collectibles distributed and hidden within the game world.
Furthermore, it will be possible to collect elements scattered in nature and then "craft" of food. Eating food will not only grant us temporary stat bonuses, it will increase permanently some skills of Goku and will grant us experience points. In addition to food, it will be possible to collect Z Orbs, finding them on the ground or flying through them to pick them up.
These spheres are a kind of "Currency" within the game, and can be exchanged for special upgrades and trainings. As we unlock the skills in the game, we will have access to the different forms of the Super saiyan more and more powerful, up to Super Saiyan 3. It will finally be possible to control mergers like Vegeth e Gotenks, incredibly powerful fighters born from the union of two warriors ready to defeat even the most deadly enemies.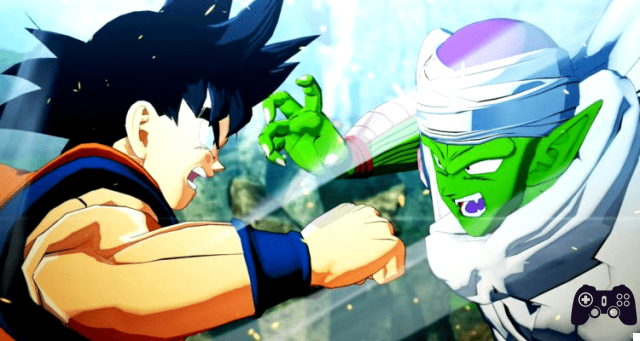 What is a Community Board? - Dragon Ball Z Kakarot: what to know before starting
In one of the latest trailers, a new unreleased feature of the game was presented: the Community Board. In this particular section, players will be able to increase their bond with the allies that we will find in the game world, earning "Soul Emblems" by characters like Mr. Satan or Gohan. Goku will be able to use these emblems to increase the potential of his Community Board and unlock rewards such as enhanced attacks or skill improvements.
This feature could be particularly appreciated by Dragon Ball veterans, who will be able to guess what Goku's potential to improve by choosing the characters to bond with based on their in-depth knowledge of the series. This feature is called "Link Bonus"And will be one of the most influential growth components within the game to customize our experience with.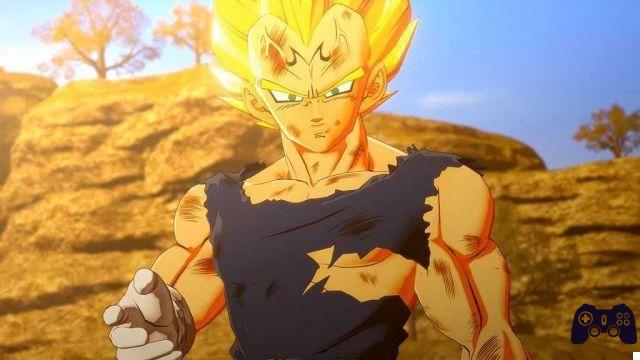 But is Krillin okay? - Dragon Ball Z Kakarot: what to know before starting
In Dragon Ball Z: Kakarot they appear many of the characters of the world of Akira Toriyama, some with their own series of missions, others simply to be faced and defeated, still others fully playable. The list contains the following characters, divided by playable, support, enemies and others:
Playable:
Goku
Gohan (all ages)
Small
Vegetate
Future trunks
Gotenks
Vegeth
Support:
Android 18
Chaozi
Krillin
Tien Shinhan
Yamcha
Trunks
Goten
Enemies:
Radish
Nappa
Vegetate
Which
Dodoria
Zarbon
Ginyu team
Freezer (in all its forms)
Cell (in all its forms)
Majin Bu (in all its forms)
In addition to these main characters, we will have other characters positioned in the game such as NPC, which will play a role in side missions or simply enrich the experience to make it the as faithful as possible to the saga. In addition, there will be two unreleased characters in the game. The first, Alien, is a simple soldier under Freeza, which we will find ourselves facing. The second one, Bonyu, is a fighter member of the original Ginyu squad designed by Akira Toriyama herself exclusively for the game.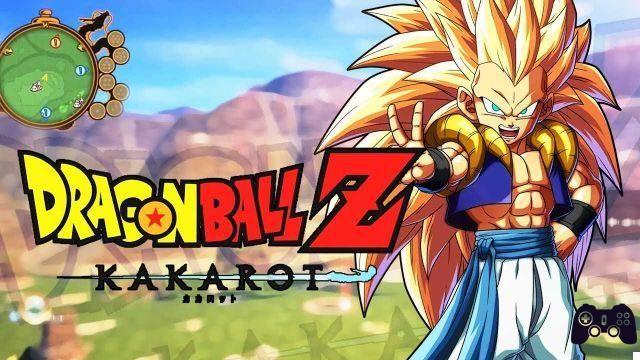 Kamehameha!
Now that you know what to expect from Dragon Ball Z: Kakarot, you just have to prepare yourself for the release with a lot hyping as much as we have. The game looks promising and we wholeheartedly hope that the expectations created by CyberConnect2 will be met. Will this new chapter be able to collect the very heavy inheritance left by Budokai Tenkaichi, or are we faced with something new and equally valid?
Now we just have to wait for the next one 17 January with eager anticipation and in the meantime we invite you to stay tuned to Holygamerz for more news, guides, updates and much more on the world of video games. Bye!