One of the most epic battles ever seen can be faced in Dragon Ball Z Kakarot, beating Vegeta as Goku will no longer be a difficult challenge with our guide
If we were to make a list of the best enemy-friend pairs, Goku and Vegeta they would certainly be included. Two formidable Saiyans with a very different past, on the one hand Goku sent to earth and educated by his grandfather Gohan in the values ​​of commitment and friendship. Vegeta is instead the fearsome prince of the Saiyans always committed to keeping the honor of his royal blood high. These giants will first meet in Dragon Ball Z and they will clash in one of the most exciting battles of the entire saga. A no holds barred fight that will deplete the energy of both.
Goku has arrived to save the earth
The situation before the epic fight seemed desperate. Piccolo, Yamcha, Tensing and Riff have given their lives to provide more time for Goku arriving from the afterlife, the only survivors of the battle against Nappa and Vegeta are the now exhausted little Gohan and Krillin. Our hero recently returned to life, will have to fight against Vegetate to save the planet threatened by the arrival of the two hostile Saiyans. This is going to be a tough fight, let's find out how to beat Vegeta as Goku in Dragon Ball Z Kakarot.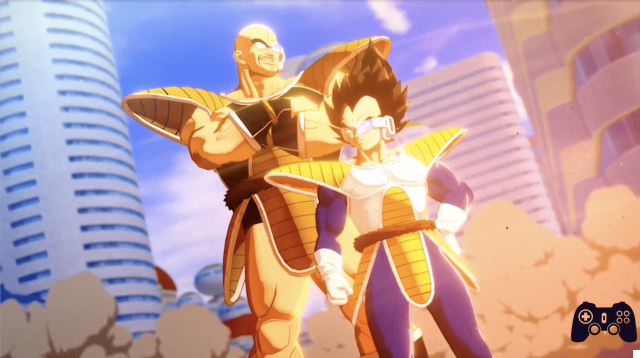 Let's study the enemy - Dragon Ball Z Kakarot: how to beat Vegeta using Goku
The fight against Vegeta will start just after facing Nappa, the fight we talked about in this guide. Our opponent will have some of his most famous attack techniques at his disposal, first of all the Cannone Galick. It's a slow enough shot to charge, giving us enough time to dodge it or counter with a quick one Energetic wave. Vegeta also has his own Where d'Aura Consecutive e Dash Wave, with both will throw at us various amounts of energy that can be dodged left or right with X (PS4) or A (Xbox One).
In addition to attacks based on the Ki has other close-range abilities to use. With his Dash Attack will charge us inflicting massive damage, theAssault Rush it is similar to the previous one but it will come towards us unleashing a series of blows, and then make us suffer a backlash. The Body Punch it's very fast and will stun Goku, leaving him exposed for further damage (enough to throw a Galick Cannon at us). Finally the Meteor Hammer is another powerful attack that Vegeta usually uses after other combos.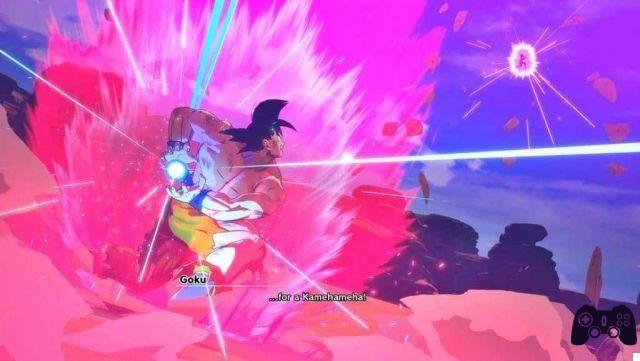 How to defend ourselves - Dragon Ball Z Kakarot: how to beat Vegeta using Goku
This fight is the first where we will be able to make effective use of the Kaioken. This will give Goku a noteworthy one increased damage, however slowly reducing our life and ki bar. So it is to be used with caution.
As in other difficult fights it may be necessary to use the potions of life. It is therefore important to remember fill it up of these tools at the earliest opportunity as they can save our lives. Also using the Vanish Attack and by walking away at the right time, we can dodge some of Vegeta's most dangerous attacks. It is especially important back off when the enemy glows red as it will be ready to stun us if too close. By continuing to attack and dodge his most powerful attacks, we must be able to win the battle.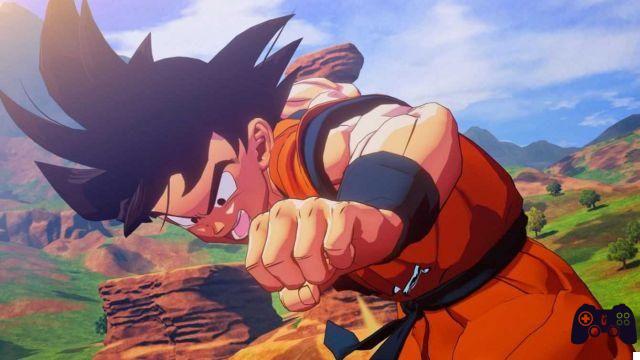 This was only the first of the clashes
With the advice we have provided you, battere Vegeta in Dragon Ball Z Kakarot it shouldn't be difficult. If you want more advice on how to quickly level up, get Zeni I invite you to head to our guides section. In case you have any doubts or want clarifications, ask us your questions below in the comments. In the meantime, I invite you to continue following us on Holygamerz to stay updated on the world of video games and technology.