Find out with us in this short guide where to find all the cameos of the most famous celebrities in Death Stranding
Death Stranding, the new title of Hideo Kojima and first IP of Kojima Productions, has immediately shown the nails (and the available money) sporting a spectacular cast of actors. From Norman Reedus to Mads Mikkelsen, passing through the partnership of Guillermo del Toro, we can safely say that the development house has not spared itself in this regard. The celebrities featured in the game, however, don't end there.
Death Stranding is in fact full of Cameo of characters more or less known to us Westerners. We also remember that famous trailer in which one of the CA clearly had the features of our beloved Kojima, absolutely a modest person and not full of himself. The complete list can be found via the credits, but for the most part we talk about developers inside Sony and others from Guerrilla Games, the company that granted the use of the Tenth Engine and creator of Horizon Zero Dawn.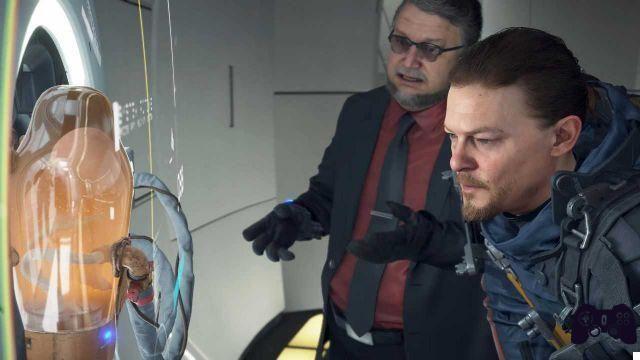 Celebrities in Death Stranding
In this guide, however, we will focus primarily on celebrities. Some names will excite you nothing, not because they are not famous, but because they are mainly in Eastern countries. Various singers, mangaka and directors. Find out with our short guide who are the celebrities present in Death Stranding. There will be no major plot spoilers, so keep it safe.
Geoff Keighley: il Ludens Fan – Death Stranding Cameo #1
Video game enthusiasts will surely recognize it, but for the most inattentive, Geoff Keighley is the official host of the Video Game Awards as well as one of the first cameos you will encounter in your adventure. You'll find the Ludens Fan in an isolated bunker east of the Distribution Center, south of the donkey field. His passion for Kojima, which he refers to as "the creator", is undoubted and he will entrust you with several interesting assignments. Between figures, dinosaur models and much more.
Daichi Miura: the Musician - Death Stranding Cameo # 2
If you don't know Daichi Miura don't worry. You are not alone. He is a singer who became known mainly in 2005, when he started his solo career, launching 7 albums and 22 singles over time. You will find it west of the Distribution Center, in a shelter located near a small lake. If you manage to sufficiently increase the connection with him, you will get a harmonica in return.
Junji Ito: the Engineer - Death Stranding Cameo # 3
If you love i Horror manga with strong Gore elements you may not have never heard of Junji Ito. And if you want to feel your heart squeeze for a moment, know that Ito was chosen by Kojima for the design of the monsters of the now late Silent Hills, a title that will never see the light at this point. Especially famous for Uzumaki, Junji Ito in Death Stranding will be an engineer who you can find in a shelter south of Lake Knot City, in the central region.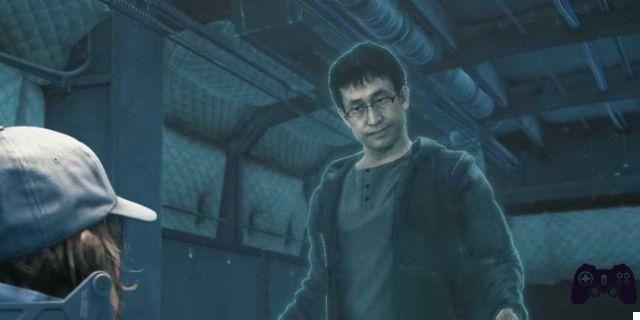 Jordan Vogt-Roberts: il Regista – Death Stranding Cameo #4
Great friend of Hideo Kojima, Jordan Vogt-Roberts is the director of one of the best adaptations of the King Kong saga, the movie called Kong: Skull Island, dated 2017. Great Metal Gear enthusiast, he is also working on the film adaptation, his role in Death Stranding will be that of the director and you can find him at the extreme east of the Southern Distribution Center, in the central area, specular compared to a large field of MULES.
Edgar Wright: Thomas Southerland – Death Stranding Cameo #5
Another round, another director, this time we talk about Edgar Wright, the mastermind behind Rise of the Dead Dementi, Scott Pilgrim vs. The World and Hot Fuzz. It is very likely that one of these films, and perhaps we also know which one, has aroused strong interest and esteem in Hideo Kojima, so much so that he wanted it in his video game. Wright plays Thomas Southerland, a staff member at the Distribution Center south of Lake Knot City. And there you will find it.
Hirokazu Hamamura: the Collector - Death Stranding Cameo # 6
Former editor-in-chief of Famitsu and current head of the Japanese publisher Enterbrain, Horikazu Hamamura he will play the Collector in Death Stranding and will ask you to bring him various technological gadgets, including PlayStation and portable devices of various sizes. You'll find it in a hidden bunker south of the Distribution Center south of Lake Knot City, along the western edge of the MULES field.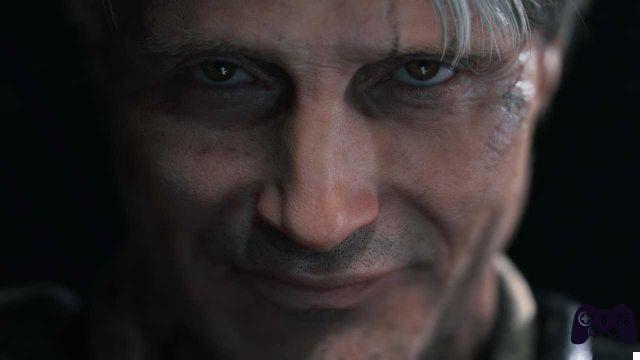 Errolson Hugh: Alex Weatherstone – Death Stranding Cameo #7
Canadian lead designer of the ACRONYM brand and creator of the general design of all the clothes present, Errolson Hugh plays Alex Weatherstone, the man in Death Stranding who manages the weather station for monitoring the time schedule. You'll find it in the weather station southwest of the Distribution Center south of Lake Knot City, along the Central Region mountain range.
Conan O'Brien: il Wandering MC – Death Stranding Cameo #8
American television host and actor, Conan O'Brien is certainly one of the most important celebrities to find in Death Stranding, as he will give you one of the most useful hats of the entire game, the otter hood, a hat that will activate while it rains and that will give you greater balance as you cross the courses. water. You will find the Wandering MC after accepting order # 38 from Sam who will ask you to deliver a package to a cosplayer. The refuge is located northwest of South Knot City, in a steep ravine halfway to the weather station.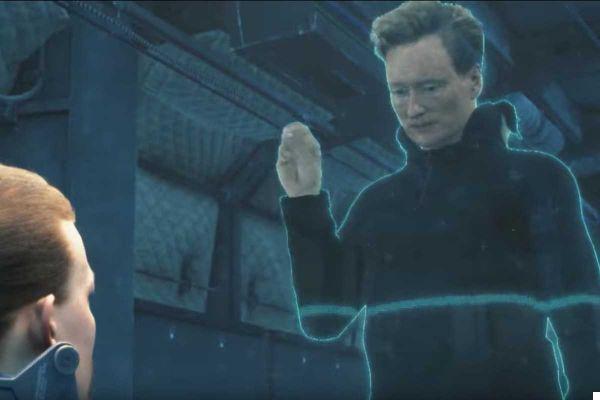 Sam Lake: Veteran Courier - Death Stranding Cameo # 9
Don't you know Sam Lake? Bad bad. Head of Remedy Entertainment, but far more famous for having lent his face to none other than Max Payne, Sam Lake has also joined the rich ranks of celebrities who participated in the development of Death Stranding. You will find it in the area southeast of the Geologist, on the edge of the mountains to the northwest of the Timefall farm.
Tommy Wirkola: Philip North – Death Stranding Cameo #10
We all know that Hideo Kojima is passionate about cinema by now, so much so that he has included not one, not two, but three directors among the celebrities who appear in Death Stranding. Tommy Wirkola is the mastermind behind Hansel and Gretel: Witch Hunters and in the Kojima Productions video game he plays the head of the Distribution Center north of Mountain Knot City.
Manabu Makime: the Writer's son - Death Stranding Cameo # 11
Manabu Makime is not anyone's son, he is the writer himself. Famoso in patria per Princess Toyotomi, Makime is an avid Metal Gear Solid novelist. So how could he not appear in Death Stranding? You'll find it in the western part of the central region, southwest of the distribution center north of Mountain Knot City.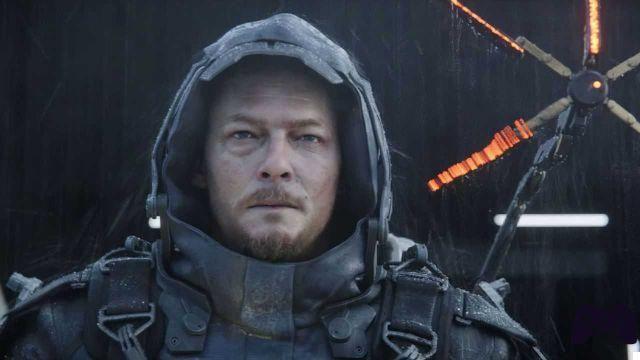 Finished the celebrities, but not the guides
In short, the celebrities in Death Stranding are not lacking for sure, but with this guide of ours you will be sure to find them all. We also remind you that you can find many others here on Holygamerz, such as a first Guide to trophies, which we will try to update as we go, or How to unlock the bike or our Tips and tricks to start playing.
Are you playing Death Stranding? Let us know below in the comments!