The Beta of CoD Vanguard has been available since yesterday and in this guide we will see a series of tricks and useful tips to start your new adventure in the best possible way.
Like every year it's time to shoot! After the recent postponement of Battlefield 2042, the FPS stage has been occupied entirely by Call of Duty. CoD Vanguard is upon us and Activision, in collaboration with Sledgehammer, Raven and Treyarch has decided to release a Beta to get player feedback and to give a taste to all of this new chapter of the series. In this guide we are going to discover a number of useful ones tips and tricks for use in your games a CoD Vanguard right during the Beta.
Beta open to "all"
Before proceeding with our guide and the main contents of our guide, let's clarify the nature of this Beta. The Call of Duty Vanguard Beta started yesterday September 16thAnd. This start, however, is valid only and exclusively for the players PlayStation and it is available to everyone without the need for a pre-order or promotional code. As for the players Xbox and PCinstead, the Beta is available only for holders of a promotional code or for those who made the pre-order. We also emphasize that, starting from the 18 September from 19: 00, a new phase of the Beta will begin, that is open to all players for all platforms. Having clarified this let's proceed with our tips and tricks for the CoD Vanguard Beta.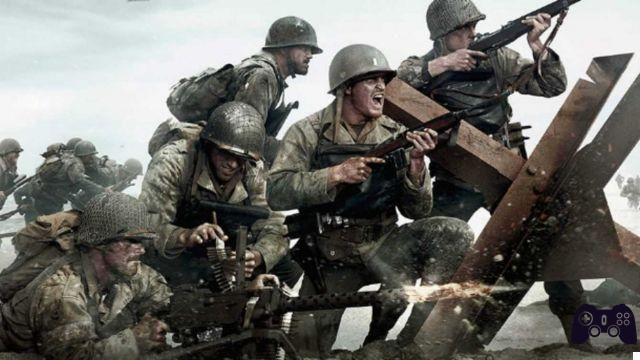 Some old acquaintances - CoD Vanguard: Beta tips and tricks
This new chapter in the Call of Duty saga will be set, like others previously, during the second world conflict. This, for longtime players (but not really that old) will prove to be a small advantage to take advantage of during your games. You know, when you approach a new title, despite knowing the saga or the genre, it is never simple and just a moment is enough to ensure that the sense of confusion pervade our mind. In this case, however, one of ours tips and tricks is to pay attention to weaponry present in this CoD Vanguard Beta.
Many names and structures will be familiar to you, especially if you have played Call of Duty: World War II. STG44, MG42, STEN, are some of the weapons featured in the title. The most attentive will have noticed that these are weapons present right in World War II and therefore, for those who have already played that title, it will be much easier to start mastering the weapons and orient themselves in the choice of equipment initials.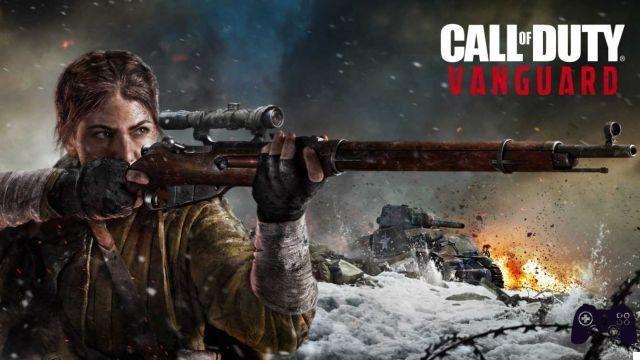 Maps, maps and more maps - CoD Vanguard: tips and tricks for the Beta
Play, play and play again (or maps, maps and more maps). This will have to be yours mantra in the days of this Beta of Call of Duty Vanguard. The knowledge of the maps, in each FPS is of not fundamental importance, more (if it were possible). Recognize interesting spots, know how to juggle shrubs and structures, penetrate inside buildings and homes from secondary entrances and so on and so forth. Knowing the maps will give you very important support which will also succumb to some lack of aim and timing.
A nice novelty found in this Beta was the possibility to modify some parts of the environment. We refer to a certain destructibility of some areas of the various maps. Knowing, in this case, which windows can be destroyed and where it is possible to make holes from which to fire in a safe position will certainly be useful. So be careful and arm yourself with patience (as well as bullets!).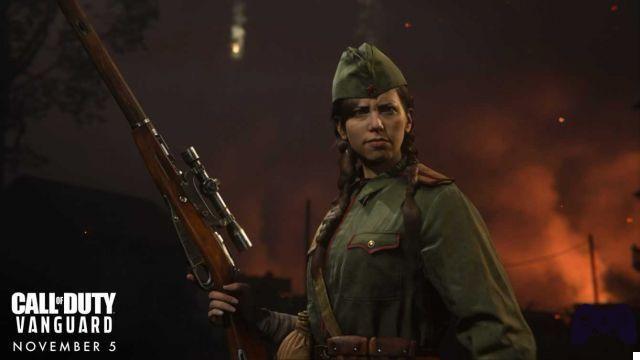 Reduced modes… for now! - CoD Vanguard: Beta tips and tricks
Another of ours tips and tricks for this Beta of CoD Vanguard concerns the choice of mode. You will have a number available limited of playable modes. While this will make you thrill more in anticipation of the full game, this limitation may turn out to be an opportunity. Playing a few modes will make you an expert in those same modes and you can also specialize in one or two of them. So your growth will be much faster and more sudden and you will accumulate points on points and experience on experience.
All useful for the development of your equipment as well as your skills as a player. We would also like to underline that the presence of a trivial modality such as "Killing confirmed" it can be really precious. In this mode, in fact, the accumulation of points will depend on your kills but also on the amount of platelets that you will be able to collect from the ground. Confirmed kill will turn out to be a real experience machine!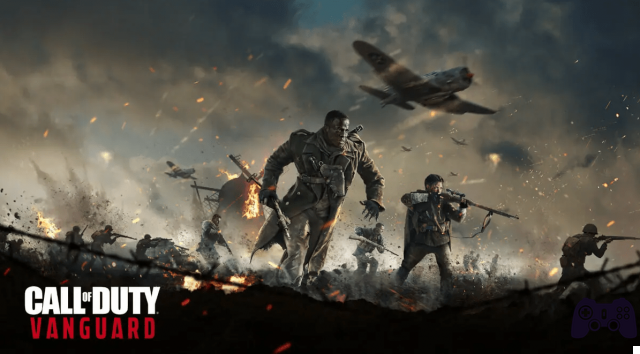 The technique at the service of the players - CoD Vanguard: tips and tricks for the Beta
It is appropriate to say: sometimes the technique is more important than the imagination. Technically speaking, this Beta of Call of Duty Vanguard has very specific characteristics. It is not on this, however, that we want to dwell, but on the possibility of use technical settings to your advantage. From this point of view, the game offers the player a high degree of Customization.
In fact, it will be possible to modify some settings by choosing the ones that best suit your needs and your performance. Let's talk about the possibility of increasing the FPS, lowering the graphic resolution and deactivating the pressure and some features of the DualSense (in the case of gamers on PS5). What will be fundamental, however, will be to use good gaming headphones and set the audio to "headphone out". In this way the footsteps of your enemies will become real opportunities to cool them down. So pay attention to these small details.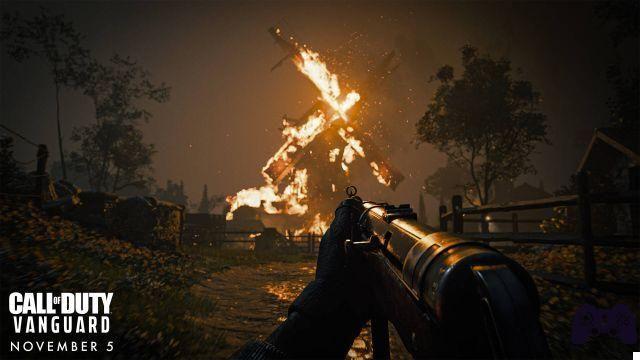 Happy massacre everyone!
Our guide with some CoD Vanguard Beta tips and tricks ends here. Let us know with a comment if you think these tips may be useful and, if you want, write us some other suggestions to be exploited in the game. Clearly, however, we would like to emphasize that everyone has their own style of play and fighting and this will always remain sacrosanct. As will the fun, which is the basis of video games.
Stay tuned to Holygamerz for more updates. If you want to buy some video games at a discounted price, take a look at Instant Gaming. Hello and see you soon!