In this guide we will reveal many tips and tricks to beat your opponents in the Call of Duty Black Ops: Cold War beta
If you are a lover of FPS, for sure you will not wait to get your hands on the long-awaited Call of Duty Black Ops: Cold War. This new title will be the fifth Call of Duty in the Black Ops series and will allow players to play again during the cold War.
It is not long before the game is released but, if you are really looking forward to trying the latest FPS of Activision, in this period you will have the opportunity to participate in diverse beta online. But if you haven't had a chance to play any of the previous previews more experienced players could put you in trouble. To help you keep up with even the strongest opponents we have therefore decided to write this guide, where we will reveal many useful tips and tricks for the Call of Duty Black Ops: Cold War beta.
Progress more and more
Before we start with our list of tips and tricks, we want to remind you of one of the most useful features present in the Cold War beta, namely the cross-save. If you have already participated in the beta on one platform and are now planning to play it on another, you can use cross-save to keep progress. During the trial of Cold War it is possible to unlock a lot of things by leveling up and it would be a real shame to have to start from scratch.
All you have to do to activate cross-save is go to the official Call of Duty website, log in and finally link all your accounts in the appropriate section. Once this is done this function will be activated and you you can continue your progress by playing on any platform.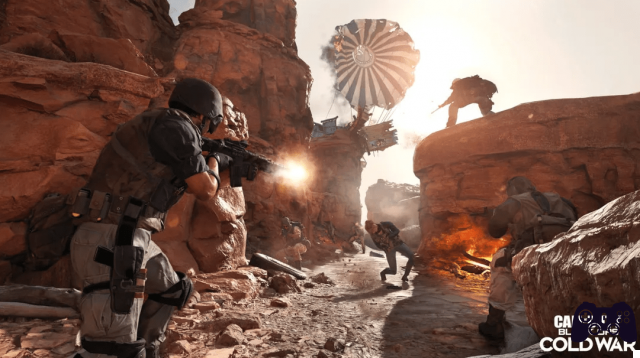 Choosing the controls - Call of Duty Black Ops Cold War Beta: tips and tricks
Let's kick off our slew of Cold War beta tips and tricks with one of the core aspects of each FPS: the controls. Before starting to play an online shooter, it is very important to be comfortable with the controls. If you play on consul surely you will immediately feel at ease with the predefined commands, but if you want you can also choose between different key patterns.
In the Cold War beta, in addition to the basic scheme, they are available 5 different presets: Tactical, Left-handed, Charlie and One-handed Gunman. If you are already an expert in the genre you will probably bet on Tactical, as it allows you to avoid enemy attacks with ease without stopping firing. If you don't know what to choose, we suggest you play a few games with each of these presets and then use the one you are most comfortable with.
If you play on PC instead you will have the possibility to modify numerous options related to the controls to your liking. The one you need to focus on the most is obviously the sensibility, as it will really affect the way you play. If you don't know how to adjust this value, we also recommend in this case try until you find the settings that work best for you.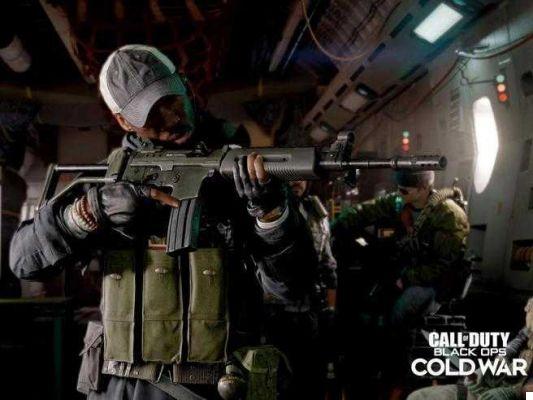 Core Moshpit - Call of Duty Black Ops Cold War Beta: tips and tricks
Now let's move on to another of the most important aspects of the game, that is the various modes. Core Moshpit is the most played mode of the beta and will allow you to enjoy some of the most classic modes in the series. In this playlist you will be able to play Team Deathmatch, Confirmed Kill or Domination in 3 maps not too large suitable for 6vs6: Miami, Satellite e Moscow.
For the first two modes we have no particular advice to give you, as they are very classic and just get familiar with the game to start winning. By domain instead it will be necessary to be a little more tactical, as you will have to maintain control in some strategic points of the map. The best way to get the better of this mode is to move as a group to conquer the areas and then defend them by taking advantage of points of advantage.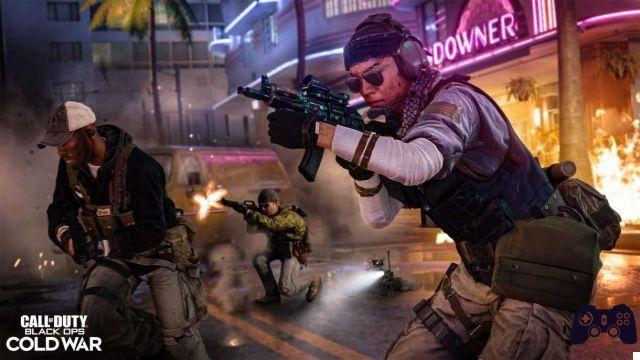 Combined Arms Domination – Call of Duty Black Ops Cold War Beta: tricks and tips
Unlike Core Moshpit, Combined Arms Domination it's a whole new way that involves ben 24 players in full-scale clashes. In this mode, you and your team will have to complete a series of objectives within two very large maps: Armada and Crossroads.
The best way to win is to play together with your teammates to complete objectives rather than simply trying to get a lot of kills. Furthermore, to maximize your efficiency we also suggest you start with familiarize yourself with the various vehicles available in the maps, as they will offer you a considerable advantage.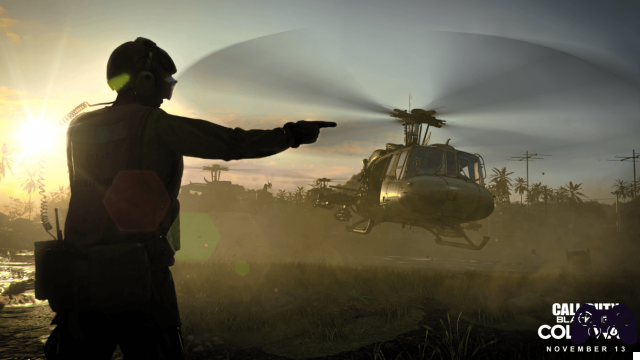 Customizing the loadout - Call of Duty Black Ops Cold War Beta: tips and tricks
Create a custom loadout is the best way to make the most of your play style. It is difficult to talk about tips and tricks regarding the equipment to use, given that each player has his own preferences, but if you don't know what to use we strongly suggest you commit to unlock as many weapons as possible during the beta.
As you level up you will unlock more and more weapons, perks and accessories that will allow you to create many very different loadouts. This way you can try out many different types of equipment and understand which ones are best suited to your style of play.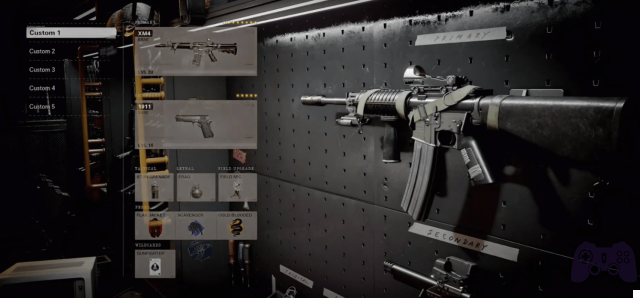 Choosing the scorestreaks - Call of Duty Black Ops Cold War Beta: tips and tricks
Besides the loadout, another very important aspect to consider is the scorestreak. For the uninitiated, scorestreaks are very useful bonuses that they are activated by killing opponents and getting enough points without dying. These kill streaks range from tactical bonuses such as being able to see the location of enemies on the mini map up to carpet bombing and support helicopters.
Like the equipment, even the scorestreaks will be unlocked by leveling up and consequently you will not be able to use them all right away. In any case, if you are a novice, we do not advise you to aim for the more advanced series since, even if they are very powerful, obtaining them during a game will not be easy at all. To start the best kill streak are the evergreen UAV and the fun RC-XD, typical of the Black Ops series.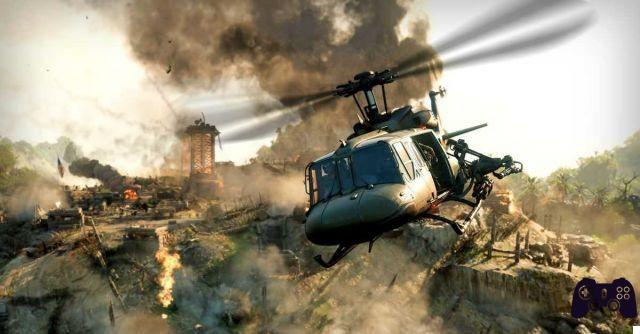 A little bonus - Call of Duty Black Ops Cold War Beta: tips and tricks
The last piece of advice we want to give you in this guide is not directly related to the beta, but will mainly serve you in case you decide to buy the full game. To reward players who have dedicated a lot to the beta, Activision has decided to give away to everyone they reach grade 10 the project for the mitraglietta Mutual Animosity. Having this weapon early in the game is a big plus, so if you are planning to buy Call of Duty Black Ops: Cold War us we suggest that you work hard to reach level 10 by the end of the beta.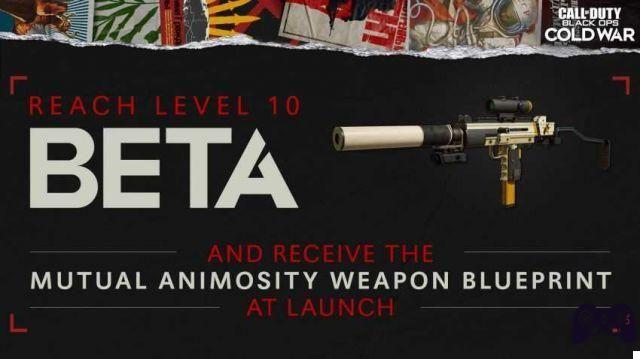 That's all!
Thanks to this guide, you are now aware of a lot of interesting tricks and useful tips that will help you beat your opponents in the Call of Duty Black Ops: Cold War beta. That's all for now but when the full game is released we suggest you continue keep an eye on our site, since we will prepare many other guides dedicated to Activision's new shooter.
Call of Duty Black Ops: Cold War sarà available November 13 for PC, PS4 and Xbox One. Also later the game will also arrive on new generation console from Sony and Microsoft. If you are interested in staying up to date with all the news on the world of video games and much more, then continue to follow us here on Holygamerz.