In this guide we will show you where all the challenges of the new Borderlands 3 DLC are found in the trash compactor map
Almost two weeks have passed since the release of Moxxi's Heist of the Handsome Jackpot, l'ultimo DLC rilasciato per Borderlands 3. In recent days, many gamers have enjoyed this expansion of the Gearbox Software game, killing so many enemies and completing numerous challenges. However, some players may have some difficulty finding the location of some challenges and for this reason we have decided to write this guide.
The challenges of the waste compactor
The challenges featured in Moxxi's Heist of the Handsome Jackpot are scattered across all areas, but in this guide we will only talk about those present in the waste compactor. This area is very large indeed, but thankfully inside there are only two challenges. However, remember that not all challenges will be available at the beginning, so if you haven't unlocked some of these challenges yet, you will be forced to complete the main story missions before you can complete them.
Mayor's Killer Look - Borderlands 3: Trash Compactor Challenges Guide
This challenge is quite simple, given that to complete it it will only be necessary to defeat a special enemy. To find this enemy you will have to go in the northern part of the map and look for a small closet connected to the main road by a corridor. Once you enter the closet you will find yourself in front of your target and to complete the challenge all you have to do is kill him. In the map below you can see the precise location of your target.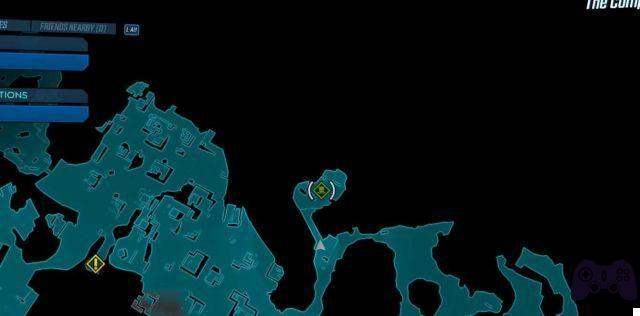 Torgue's Marketing Mistake - Borderlands 3: Trash Compactor Challenges Guide
Unlike the previous one, this challenge will be slightly more demanding. To complete this objective you will need to find one small bottle of hot sauce hidden in the map and destroy it. This bottle will be found inside a suspended container towards the beginning of the map and the best way to break it is by using a sniper rifle. In the map below you can see the precise location of the bottle you are looking for.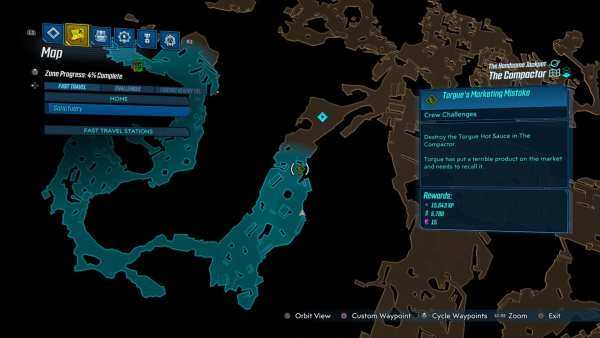 The usefulness of the challenges
Challenges can be fun to test your skills, but completing them is also possible get rewards. The rewards for completing a challenge are really useful, ranging from huge amounts of experience points to even vehicle upgrades. This guide will certainly help you complete the trash compactor challenges, but if you need some more game advice, we recommend that you check out the others as well. guides on our site.
Borderlands 3 is available now for PS4, Xbox One and PC. If you are interested in staying up to date with all the news on the title and much more, then keep following us here on Holygamerz.