Let's find out in this guide to start playing Borderlands 3 what are those little tricks that will help you progress easily in the game
Borderlands 3 is the new chapter of the saga developed by Gearbox Software and released by 2K Games. Life on Pandora it doesn't seem to have changed much since our last adventure. A new criminal gang, new creatures to populate the world, crushed skulls here and there. Yet some small important changes are already visible on the horizon. Now let's see in this guide to start playing Borderlands 3 what are the tips and little tricks that could help you in the first phase of the game.
Weapons and Money, Money and Weapons - Guide and tricks to start playing Borderlands 3
The first of the advice obviously concerns weapons and money, two of the main elements that will help you progress, in a different way, in the game. If the former are useful for defeating the various enemies that populate the various areas, the money will allow you to buy upgrades at distributors and beyond. Everything revolves around them and you will not be able to do without either of them. That's why having good equipment is always a great idea, but not if you go to dent the money.
As mentioned above, distributors are fundamental because they are located within them weapons and special items, almost certainly better than the equipped ones. Trying to resist buying them will be a tough test, but you'll have to overcome it. We reflect. How many weapons and items do you find during your adventures? Surely they will not be few and many of these will be more powerful than those sold at distributors. Why spend your money then?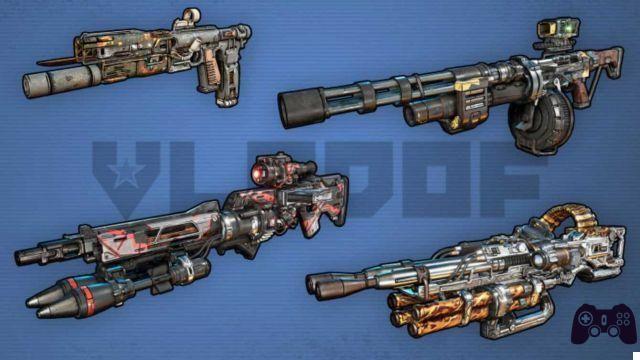 The password in this guide to start playing Borderlands 3, as well as the first of many tricks to progress, is "Savings". Weapons and items are randomly generated within the distributors and change after a few hours. It will therefore be difficult to find something that will satisfy your interest and that it lasts more than two missions. Much better to "save" that money for buy ammo and upgrade.
Taking down an enemy will not be easy and will require you a huge amount of ammunition. In addition, the latter will drop a few ammo which, in all probability, will not be the type we used to eliminate it. Running out of bullets will therefore be very likely. Our advice is therefore to collect all available ammunition, but also that of buy them whenever possible. Also, from Marcus it will be possible buying upgrades not bad. Here, too, our advice is to buy only the ones you need.
Experience, side missions and collectibles - Guide and tricks to start playing Borderlands 3
A sore point, especially if you play solo, can be the experience. Accumulating it will not be easy and most likely most of the time we will end up with a lower level than recommended. Fortunately, the secondary missions arrive to our rescue, scattered a little everywhere in the various worlds. Completing them will certainly steal us precious time, but it will also allow us to get that extra level and that skill point that can help us further progress in the story.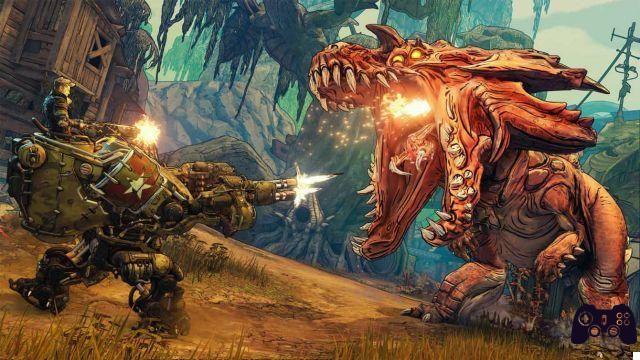 In addition to the side missions you will also find collectible items and special artifacts which will grant you a small amount of extra experience. To find out what other tricks to use, I refer you to Borderlands 3 guide related to leveling up. To view it you can click here.
Experimenting with Skills and Cooperation - Guide and Tricks to start playing Borderlands 3
A good rule of thumb is to possess the skills that best suit us, but finding the right balance is not always easy. In addition the game allows one huge variety of fighting styles thanks to its fast-paced gameplay. Choosing your own style will certainly not be easy and fortunately comes to our rescue respect function which allows us to reset our skills. To discover how to reset skill points, I invite you to read our special guide by clicking here.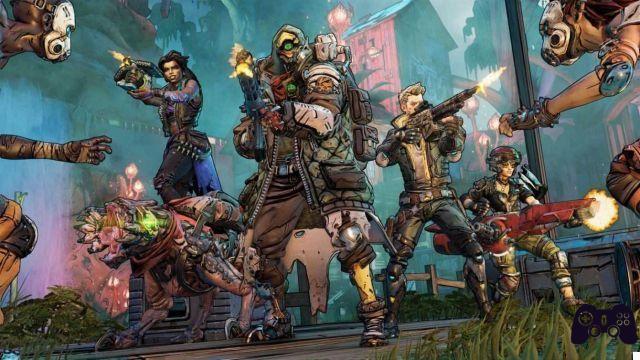 Another important factor is the cooperation. Definitely playing with a friend will help us to progress quickly in the game. A key trick for fast-forwarding the story is to tackle multiple side missions at a time. By doing so you will get experience that will come in handy, in addition to the various rewards. Complete multiple quests at the same time it is not necessary, but it can be useful as many take place in the same areas and involve killing certain enemies.
Have fun!
For this guide to tricks to start playing Borderlands 3 that's now all. In order not to miss future guides relating to the new video game developed by Gearbox Software, continue to follow the pages of Holygamerz! Here is a list (in update) that can be very useful for bouncing from one guide to another.
Borderlands 3: how to beat Shiv
Borderlands 3: how to reset your skills
Borderlands 3: how to get new vehicles
Borderlands 3: VIP program guide and SHiFT code list
Borderlands 3: like playing in local co-op
Borderlands 3: guide to Artifacts
Borderlands 3: guide to weapon skins
Borderlands 3: guide Meridian Metroplex challenges
Borderlands 3: guide to choosing the character
Borderlands 3: how to unlock MODs to classes