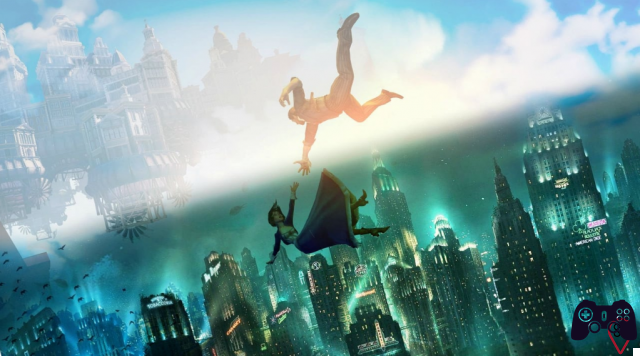 This month subscribers to PlayStation Plus will be able to download for free BioShock The Collection, a collection that includes the three titles of the well-known videogame saga produced by 2K Games; BioShock, BioShock 2 e BioShock Infinite. Each game will have numerous locked doors inside, which will allow you to access numerous objects and resources essential for the continuation of your adventures, and which can be unlocked through the use of special codes scattered throughout the game universe.
To make it easier for you to access these areas, we have decided to draft one complete list of codes which will allow you to open all the locked doors present in the respective titles, with the relative positions, thus accessing the substantial rewards.
BioShock 1
Medical Pavilion, 0451
Neptune's Bounty 1: Lower Pier, 5380
Neptune's Bounty 2: McDonagh's Tavern, 7533
Arcadia, 9457
Farmer's Market, 0512
Fort Frolic, 7774
Hephaestus 0126
Olympus Heights, 5744
Point Prometheus, 1921
Rapture's Grand Carnival: Challenge Room, 1951
BioShock 2
Adonis Luxury Resort, 1540
Pauper's Drop, 0047
Siren Alley, 1919
Dionysus Park, 1080
Fontaine Futuristics, 5254
Inner Persephone: Containment Wing, 2673
Inner Persephone: Therapeutic Wing, 4146
Minerva's Den, 2341
BioShock Infinite
Burial at Sea
High Street, 2076
Fontaine's Department Store, 0928
Housewares: Silver Fin Restaurant, 1216
Housewares: Service Bay, 7951
Factory: Fink research laboratories, 8371
Factory: Suite chirurgica, 2847
Please note that BioShock The Collection is still available free of charge to all subscribers to the online service of PlayStation Plus, as this can be downloaded until the next March 2.