In this guide we will see which are the best Free To Play and Free FPS games available for PC gamers
Autumn has now arrived, the days are shorter, the cold begins to arrive, but the desire to play hours after hours never ceases. But when the wallet doesn't allow it, Steam's Free To Play catalog comes into play. Almost every week, the list of free games is updated, with more or less valid titles. The list is large enough to be able to satisfy almost all the existing genres.
If you are looking for the best Free To Play FPS on PC, follow this guide. Obviously this is just a list and not a ranking of the best FPS Free To Play. The titles will be cited in completely random order, and you will also find video games that are readily available and currently available on Steam.
Let's start with Zula Europe
Many will remember this title which in the summer of 2016 was named as the Poor's Counter Strike Global Offensive; when the latter was not yet Free To Play. In Zula, developed by the boys of MadByte Games, you will be able to experience your aim in large and numerous maps. Inside is the Counter Strike Dust 2 map and the Call of Duty Modern Warfare Special Operation map revisited and furnished.
You can choose between two different fighting factions: Gladio, an international paramilitary force that has infiltrated any military organization around the world and Zula, a vigilante group widely regarded as a crime syndicate. game modes are fairly standard: Deathmatch, Team Deathmatch, Capture the Flag, Wanted and Sabotage.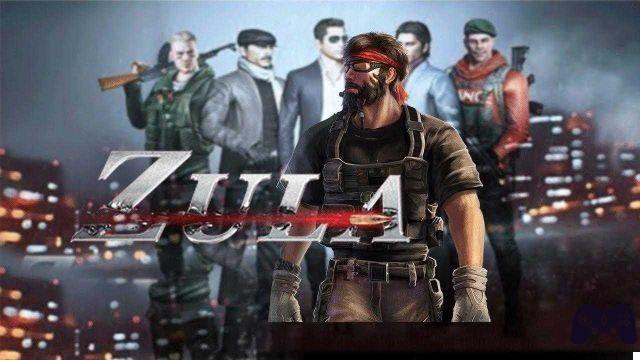 Warface - Best Free to Play and Free FPS Games for PC
If now the big video game houses are investing in Free To Play, Crytek it was the first. The developers of Crisis, in 2013, they threw themselves headlong into this project: Warface. Over the years, the title has been redeemed for building a very solid and loyal community, proposing various updates.
As in Zula, here too there are two teams: i Warface and the blues Blackwood. Offers 4 playable classes (Rifleman, Sniper, Engineer e Medic). Hundreds of customizable weapons, at any time in game, with sights, grips, trumpets and camouflage to get the best performance according to your preferences. In addition to the classic PvP game modes of FPS, there are also PvE missions in total assaults with multiple difficulty levels and epic loot.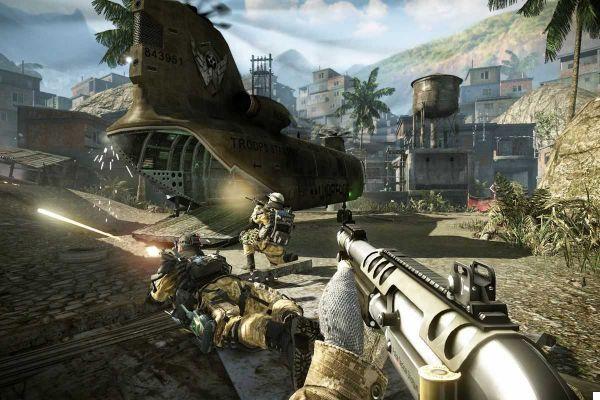 Heroes And Generals - Best Free to Play and Free FPS Games for PC
A group of Danish developers, i Challenge-Moto, recently proposed a FPS Free To Play set in the second world war: Heroes and Generals. With an audience of 12 million players, constantly growing, Heroes and Generals is among our recommended among the Best Free to Play FPS games for PC.
Unlike other Free To Play titles in this genre, the game maps are very large and dispersed. Getting lost in cramped places, in enemy territory can be fatal for both you and the entire team. In fact, everyone has their role in this war: we can choose whether to play as Infantry, as a Tank Crew, as a Fighter Pilot, Recon, Paratrooper and of course General. Among the main factions of the Second World War there are only: the Germany Nazi, the Soviet Union of Stalin and the United States of America. From large maps, there are also numerous vehicles and weapons available to players, which will further vary the gaming experience and adaptation to various strategic situations.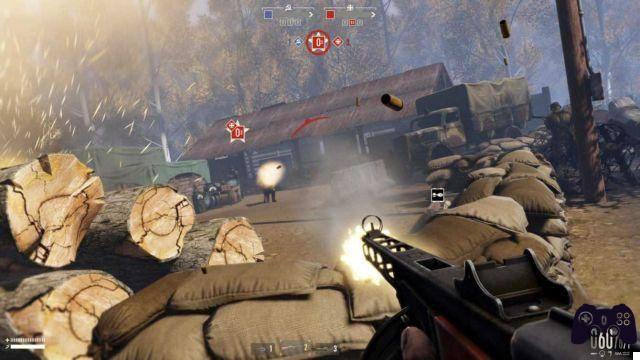 Black Squad - Best Free to Play and Free FPS Games for PC
A title that cannot be missing from your Steam library. The boys of NS Studio have managed to propose a Free To Play able to satisfy even the players who are not willing to open their wallet.
The choices for the modes are quite abundant: starting with the classics Deadmatch in teams e Demolition in 10 or 16 players, Murder, a kind of modality elimination with the addition of a VIP target for both teams and Battle, a modality a 32 players which involves the use of particular skills, which in order to be used will require you to spend the points obtained during the match. A respectable arsenal awaits you and is ready to be used against enemies. Most of these weapons are unlockable with in-game money, earned without too much effort.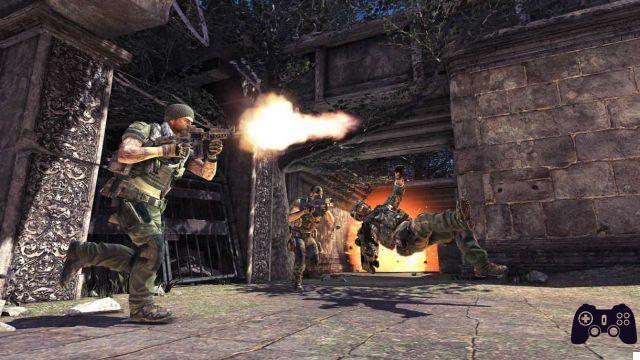 Quake Champions - Best Free to Play and Free FPS Games for PC
Don't worry you old-fashioned players! Also for you we have a nice gem ready to be played for free: Quake Champions. This title offers a revamped game mode, which was almost completely extinct. The latest incarnation of the glorious Quake series adds a few more modern elements to the classic retro flavor of the game.
Protagonists of this latest chapter signed by Id Software sees the Champions with different characteristics and different modes in the game. This may perhaps turn the nose of veterans of the genre upside down, but the developers have decided to rejuvenate the classic Quake formula. The in-game feeling however remains that of the classic Quake III Arena and a respectable graphics that far surpasses most of the Free To Play games out there. The arsenal is at the complete disposal of every player and the shop component is limited to loot box, tons of cosmetic items.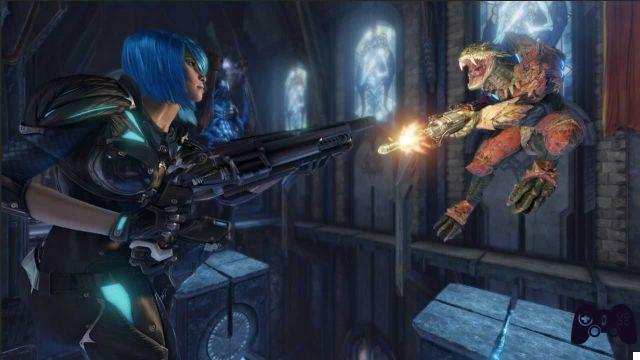 Iron Sight - Best Free to Play and Free FPS Games for PC
Would you like to play a Call Of Duty old-fashioned, perhaps with light and elegant graphics, without spending a penny? Good, Iron Sight is for you! Here we propose a title that will soon be released on Steam, but that you can try it for free by downloading it from the official website of the game.
Wiple Games has proposed an IP that embraces the old philosophy of the military tactical FPS par excellence. A philosophy that many players lack and perhaps will be able to find in this Iron Sight. The modes that we can play are the classic ones of a very normal one Call Of Duty and the maps we find recall the style of the famous historical titles of Activision: such as Hijacked di Black Ops 2 or the very famous Port di Modern Warfare 2. As in Black Squad we will be able to unlock the various weapons using the game money, leveling them and unlocking the various gadgets to customize it.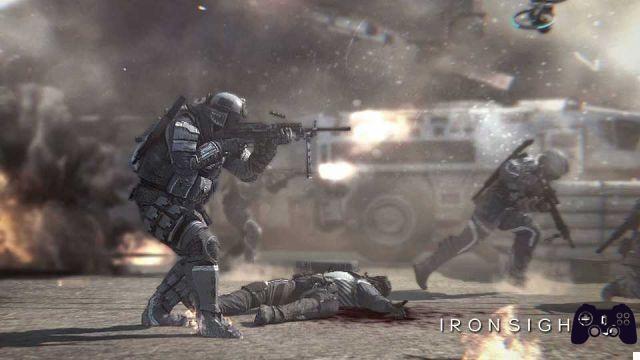 Counter Strike: Global Offensive - Best Free to Play and Free FPS Games for PC
He needs no introduction because he is the undisputed King of tactical FPS: Counterstrike: Global Offensive. It's been 7 years since its release and CS: GO is still on the crest of the wave of success. Over time it has been updated, new modes, new graphics, new weapons and now, for about a year, it's Free To Play.
With its entry into this kind of market, it has also embraced the philosophy of Battle Royale, obviously recreating it in his own and original way. Right now CS: GO is still on the 'Bestsellers' podium in the Steam Free To Play catalog. What are you waiting for to download it?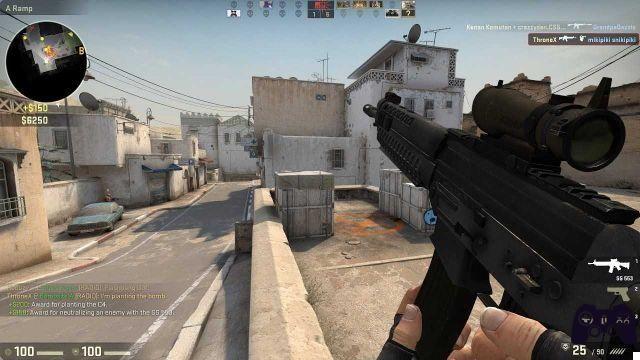 Arm yourself and have fun
These were the best free to play and free FPS games for PC selected by us. Here is a recap of all the games offered:
Zula
Warface
Heroes And Generals
Black Squad
Quake champions
Iron Sight
Counterstrike: Global Offensive

If you want to know other games on iOS platforms click here. Continue to follow Holygamerz.com to stay up to date on the world of video games and not.