In this our short guide on Assassin's Creed Valhalla we will talk about the level of power: what it is, how to increase it and what is the difference with the previous chapters of the series
We continue our series of Assassin's Creed Valhalla themed articles with a new guide dedicated to the latest Ubisoft title. A game that pleasantly surprised us and that we feel we haven't had enough of. A great "new beginning" for the series that was starting to stagger again, after the regime change that took place with Odyssey and Origins, that hasn't really satisfied longtime fans, and neither has new signings. While remaining the drift more RPG than in the past, Valhalla has definitely smoothed out some critical points of the two previous productions resulting in an excellent title, net of some defects and some points still to be improved. You can, however, read more of our opinion on the title via our nearly 3000-word review. We certainly didn't hold back this time!
Before starting!
Before starting this guide for Assassin's Creed Valhalla on how to increase the level of power, we remind you that, as mentioned above, here on Holygamerz you can find a long and comprehensive review of the title, by clicking here. You will also find many other themed guides, such as how to get opals, how to get Thor's armor and hammer, our weapon guide, the list of all the talents in the game, how to get the hidden blade, how to activate and use fast travel, the best talent guide, the list of all the title trophies, how to recover your stamina and more. That said, let's get started!
What is Power? - Assassin's Creed Valhalla: how to increase the power level
Power does not increase as your character progresses in Assassin's Creed Valhalla. On the other hand, however, every time you fill up your experience meter (roughly 5000 experience points for each level) you will get two skill points. And it is precisely using these skill points in your tree and at your leisure that will increase your power level. So, in reality, you could also decrease it by removing some skills and it is something functional within the game.
You can also get skill points from the Mysteries scattered around the game map, the blue points you see shining. Some Mysteries, such as the World Events that replaced secondary missions, grant a fair amount of experience. Others, on the other hand, will reward you with one or two skill points once completed. The statuettes, hallucinogenic mushrooms and temples are examples of Mysteries that will grant you skill points, with temples being more generous in general.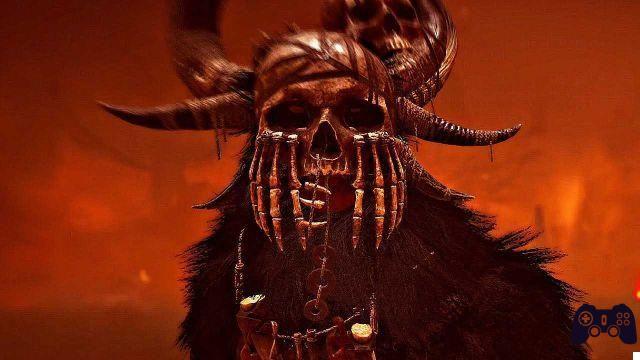 Red, orange and yellow zone… ah no - Assassin's Creed Valhalla: how to increase the power level
Leveling up your weapons and armor will grant you a damage and health boost, but will not actively contribute to your power level. You can check your character's power level by looking for the number below your inventory. Number that can increase, we repeat, exclusively by spending skill points.
Within the world of Assassin's Creed Valhalla, the power level will also affect the difficulty level of some areas and missions. There are four different difficulty ranks, each characterized by a different color. Green indicates that you are of a higher level of power than that content, and that therefore it will be quite easy to complete it. White indicates a power level equal to yours, red indicates that you are "under level", while if you see a red skull we advise you to keep well away from that area or that mission. Enemies will most likely kill you with a single shot.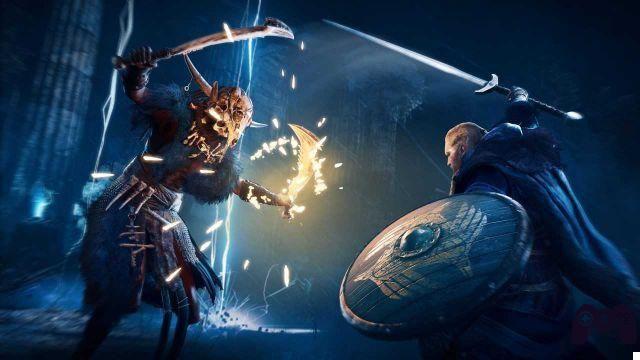 Git gud - Assassin's Creed Valhalla: how to increase the level of power
The trick to dealing with certain "red" areas, however, is there. The power level will not drastically increase the health of your enemies, so you can simply tackle more complex areas using the stealth component. Or, if you're good at parry and dodging, you can have fun paving your way the old way. But be careful: a single hit from the enemies can be fatal to you.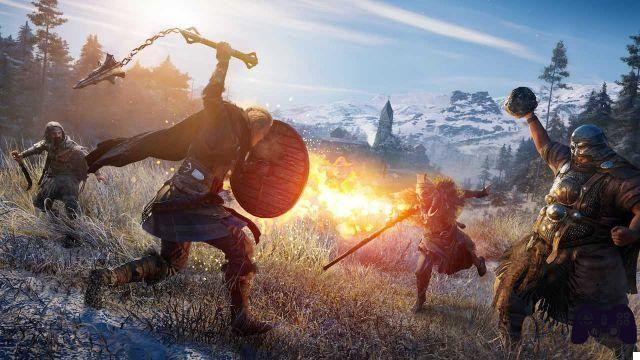 Have fun!
Here ends our short guide on how to increase and manage your character's power level in Assassin's Creed Valhalla. Hoping to have been useful, we ask you: are you playing the new iteration of the Ubisoft series? What do you think about it? Write it to us below in the comments, we will continue to keep you updated with all the news (and guides) on videogame and tech!