In this short guide of ours, we want to take in analysis with you the rapid journey in Assassin's Creed Valhalla: how to activate it and how to best use it to move quickly in the immense map of the Ubisoft title
We've thoroughly told you about Assassin's Creed Valhalla in a nearly 3000-word review, but we always feel like we haven't said enough. When it comes to such important titles and productions, it is difficult to put every point and every sensation in order. Despite some minor technical and management flaws (which the Ubisoft series has been carrying around since its inception), Valhalla is a magnificent new way of life for Assassin's Creed, between convincing settings, a good balance in terms of gameplay and truly jaw-breaking graphics. , which takes the current generation consoles to the limit.
Reconciliation
Before starting to tell you about the rapid journey in Assassin's Creed Valhalla, we therefore remind you that here on Holygamerz you can find the review of the last chapter of the Ubisoft series by clicking here. You will also find a decent list of themed guides, such as our best talent guide, the complete trophy list, how to regain stamina and our tips and tricks that you can follow before you start playing. A list of guides that will expand as we explore the lands of Valhalla to the fullest, just give us a little more time! Let's begin.
Let's go, let's go! - Assassin's Creed Valhalla: how to activate and use fast travel
The Assassin's Creed series has always had maps that are nothing short of huge, from the very beginning of the series and the very first chapters. Ubisoft has taken this aspect of the titles to a new level starting with Assassin's Creed Origins, whose sequels have taken the concept of the "open world" to heights never before reached by a triple A. Valhalla continues in this wake, proposing a massive and terribly extended game map. Crossing it each time on foot would take too long, but as always in these cases, the feature of fast travel has been added. How to use it?
In Assassin's Creed Valhalla you can travel a lot and explore different places, including Norway and England and many others that we don't want to tell you about to avoid any kind of spoilers. Taking the map of England for example, you will find yourself having to traverse it far and wide several times, especially as you tackle the main storyline missions that will take you from one place to another, often to opposite poles.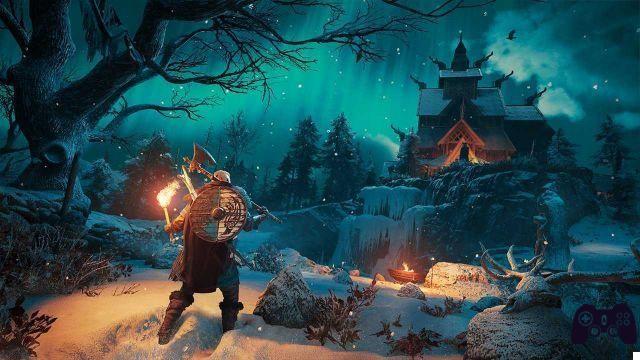 The first visit is up to you! - Assassin's Creed Valhalla: how to activate and use fast travel
If you are visiting a place for the first time, the only thing you can do is put your soul in peace and do it on foot. Whether it's running, walking, climbing or horseback, the first explorations of the various locations must necessarily be in the absence of rapid travel, as was the case in the old Assassin's Creed (and in any title that features "open world" mechanics). Once you've explored a certain place for the first time, you can return to it later using fast travel by opening the world map. Opening the latter, in fact, you will find several points of a light blue color. You can use each of these points to travel quickly from wherever you are on the map.
The points that you will be able to unlock will mainly be the eagle-shaped icons in the map synchronization locations, anchors for ports and house-shaped icons for your camps. Pick any one and use A / X to transport you to that point, thus saving a lot of time and shoe soles.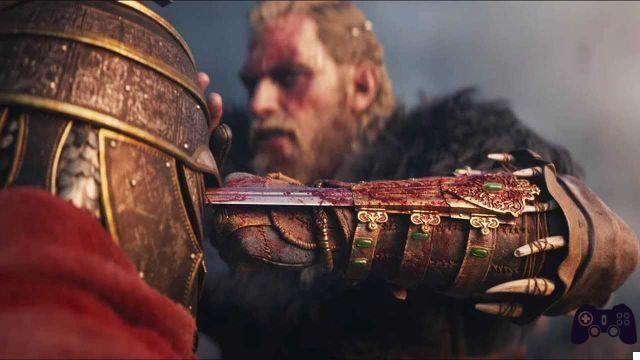 Have a good (quick) trip!
Here ends our short guide on how to activate and use fast travel in Assassin's Creed Valhalla. Hoping to have been useful, we ask you: are you playing the new iteration of the Ubisoft series? What do you think about it? Write it to us below in the comments, we will continue to keep you updated with all the news (and guides) on videogame and tech!