Apex Legends is already on everyone's lips! In this guide we will see how to level up and earn XP, legendary tokens and metals to craft (the currency of the game)
The numbers registered by Apex Legends after its release they are truly stunning. With over one million registered users, the title of Respawn is preparing to become the main competitor of Fortnite, as regards the battle royale genre. In this guide, we will show you how level up and earn XP, Legendary Tokens and Metals as fast as possible.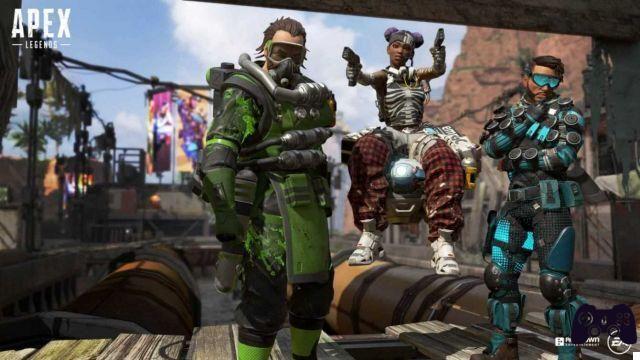 Apex Legends: here's how to level up and earn XP, tokens and metals | Guide
Let's start by clarifying that legendary tokens and metals represent, in Apex Legends, the currency you can buy with skins, poses, trackers and finishers, as well as new legends (Right now 6 are immediately playable e 2 are to be unlocked). To obtain the necessary currency, it will be necessary level up and earn XP. Let's see how to do it quickly:
Number of kills: The basic advice is to get as many kills as possible. Plus, you'll get XP just by doing damage to the health of enemy players.
Play with friends: playing as a team (via net) you will get a 5% survival bonus and 300 XP if you finish in the top 3.
To survive: The longer you stay alive, the more XP you will earn.
Kill the champion: this will earn you 500 XP. There is a champion for every game, just look for him and take him out!
Kill the Kill Leader: this will give you a nice boost in XP.
Before following this guide, however, if you are not yet aware of the characteristics of the various characters and legends, I suggest you follow our previous guide that shows you the skills and main characteristics of all characters of Apex Legends.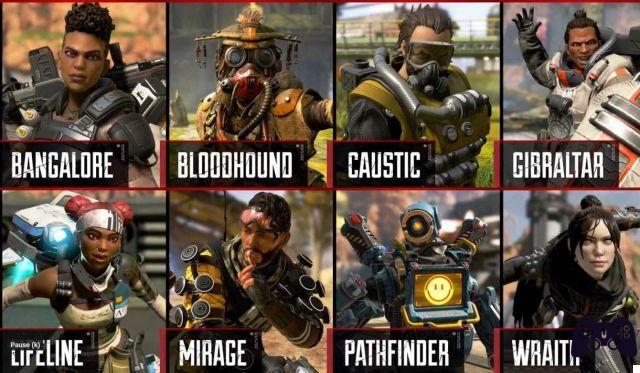 What do you think of this title? Are you playing with it? Are you enjoying it? Do you believe it can be a worthy heir to Fortnite in the Battle Royale category? You can let us know on our social pages: Facebook, Twitter and Instagram.
To stay up to date on all the news from the gaming world and beyond, stay tuned to Holygamerz.