Season 4 of Apex Legends is coming, here is a guide and tips to better approach all the news you will encounter
Season 3 of Apex Legends had brought numerous new features to the title. A new legend, a new map and a new weapon. In addition to all this, however, Respawn and EA have rolled up their sleeves, giving their users a continuum of always new and fun ways. Let's find out in this guide what awaits us in season 4, all the news and why not, even some advice for approach to the best to everything you will encounter.
Let's start with the title
As always happens for all the new seasons in Apex Legends, Respawn and EA decide to entrust a title to the new phase that the game is about to live. In the case of this fourth season the title will be: Assimilation, or Assimilation if you prefer translations. Assimilation will bring to the fore several novelties but mainly we refer to the insertion of a new weapon, a new legend and changes to the Ranked Play system. The new season will come into play starting February 4, 2020 and on the occasion of the first anniversary of the title from February 4 to 11, players will receive rewards:
Origami flying creature weapon decoration
A loyalty badge
10.000 XP for the first game of the day (available every 24 hours).
Sentinel - Apex Legends: tips and guide to the news of season 4
What is Sentinel? Very simple, Sentinel is the name given to the new weapon that will be introduced in season 4 of Apex Legends. What kind of weapon are we talking about? Sentinel will be a sniper, or rather, a sniper rifle. After the recent addition of the Radius, is the choice of inserting a new sniper rifle surprising, that the new season has something in store that points to prefer attacks from a distance? Unfortunately, we still cannot know this. What is certain is that the curiosity around this new weapon is really great. We know it will be a sliding bolt sniper rifle capable of shattering enemy armor.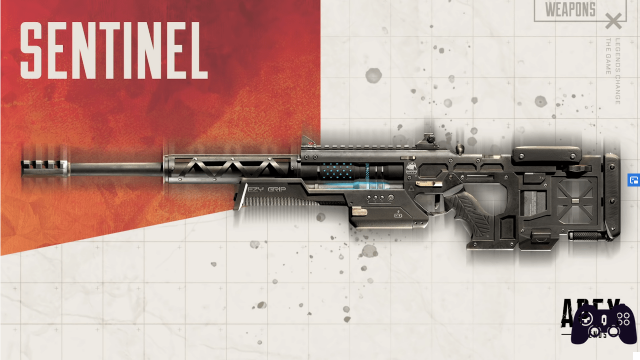 Forge - Apex Legends: tips and guide to the news of season 4
Octane, Wattson, Crypto e…Forge! Forge will be the twelfth legend to join the roster and keep company with all the characters we have come to appreciate and use. His first description immediately makes us think of a new tank, in the wake of Gibraltar and Caustic:
Confident yet humble at the same time, Forge uses his size and powerful steel gloves to get the better of his opponents.
This is the description that Respawn has decided to release relatively precisely in Forge. What we know about him, in addition to what has already been said, is that he comes from the world of fighting body to body, he is a former MMA champion ready to enter the world of Apex Legends. His skills, for now, have not yet been submitted and there are still few rumors about it. What seems to be certain is that the players who decide to use it will have to adopt a fighting style as "tank" as possible, exploiting the close combat and his steel gloves.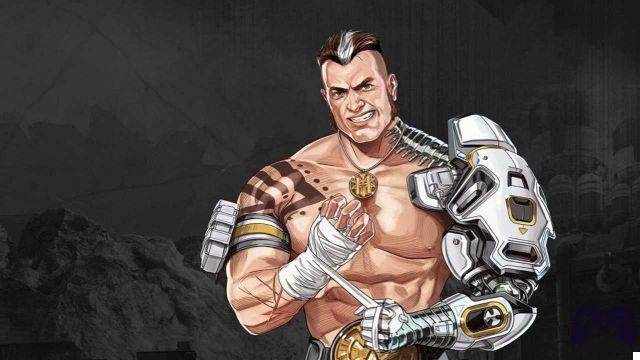 Ranked - Apex Legends: tips and guide to the news of season 4
We come to the most important and substantial news that this new season 4 will bring to Apex Legends. We refer to ranked matches and the most competitive players. First of all, let's start with some certainties, as happened in previous seasons, there will be a reset of a point and a half of your location. This means that if, for example, you have reached Gold level II, you will return to Silver IV. Among the novelties that immediately catch the eye there is the presence of a new level called: Master. Master will be a level that will be placed between Diamond and Predator.
Master was introduced to ensure greater competitiveness to the most skilled players who will be able to reach the highest level, namely Predator. There will be greater rewards for the most assiduous and skilled users, in addition to the less tolerance for anyone who does not respect server rules going to penalize teammates. Among the other innovations we also mention the commitment that Respawn will put in place to guarantee a matchmaking mostly related to users' skills.

Good hunting for everyone!
These were the main news related to season 4 of Apex Legends. Let us know what you think of these introductions and if you are expecting something big from this new season or if according to the risk of disappointment is around the corner. Stay tuned to the pages of Holygamerz to be always updated on all the news and news coming from the gaming world and beyond. Hello and see you next time!