If you need tips and tricks even before you start playing, read this Animal Crossing: New Horizons guide
Animal Crossing since its inception on Game Cube has managed to create a very passionate niche of users. From chapter to chapter he always managed to bring something new and make it fun without ever upsetting the formula. We have gone from being ordinary citizens, mayors and finally a reference person on our Desert Island (now not so deserted as Nook says).
However, we have always been placed in the position of being able to make decisions and essentially be the factotum of the country, so much so that we can decide who can come and go on our land. In this new chapter the tradition continues giving us additional means to carry out our tasks and make the best island for us and all islanders. Given all the new features, it can't hurt to discover some of the tricks and tips to start playing that we give you for Animal Crossing: New Horizons.
A whole new island to live and explore
Many have no idea exactly what Animal Crossing does, but we can explain it to you in a nutshell. What you do is try to live a new life, unlike what happens in The Sims. Here there are characters to know to become attached to, also trying to decorate the house with furniture through the various activities that are proposed to us. There is fishing, the search for insects, fossils and much more, here everything is very simple and made in such a way that they can be done at best. We almost forgot that the activities carried out will earn us stars / miles and a large part of these will go to repair the huge debt we owe to Tom Nook.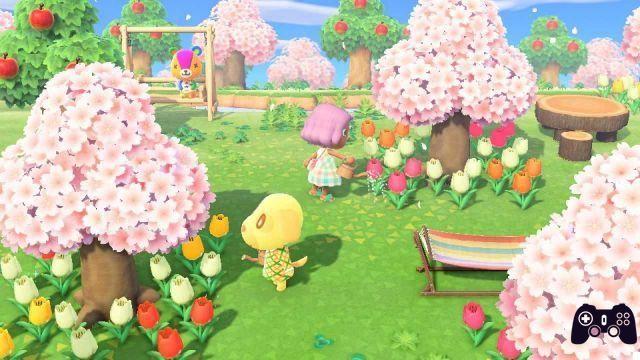 Where do you start? - Animal Crossing: New Horizons, tips and tricks to start playing
At the beginning of the game we will have the difficult task of deciding our name, appearance, shape of the island and its name. Our name (including birthday) and that of the island will not be editable, so choose carefully the combination that's right for you. As for ours appearance we will be able to change it later, through special tools or objects but always without distorting it too much.
However, when it is proposed to us it will be important to choose the layout of the island that best suits us, paying particular attention to the position of the rivers or in the presence of other elements such as promontories that can excessively obstruct our passage. In fact, at the beginning of the game we do not have tools to cross waterways or climb over hills. However, do not worry as later in the game we will unlock bridges and more to solve the problem.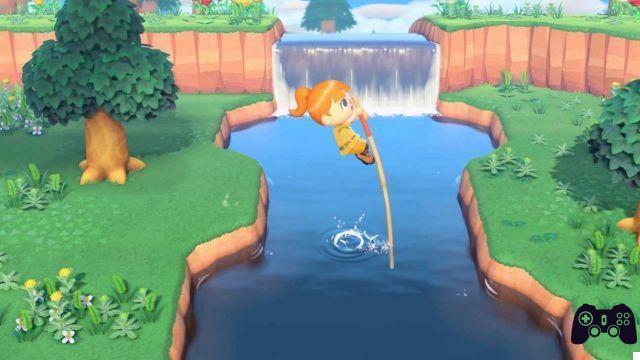 What to do on day one - Animal Crossing: New Horizons, tips and tricks to start playing
As much as each player will try to build their own daily routine, some precautions, especially on the first day, can make a difference. After the welcome party organized by Tom Nook (hard put together by us) and sleeping in the tent our first real day based on the real clock will begin. Initially the island will seem empty but with a little time and patience it will take on the appearance of a lively and close-knit community.
Advisable in this regard is to return to talk to Tom Nook just finished the various tasks, or even just to receive advice on what to do. Also important is that of talk to other islanders to get to know them better and to grow the relationship with them (often they will also give us gifts).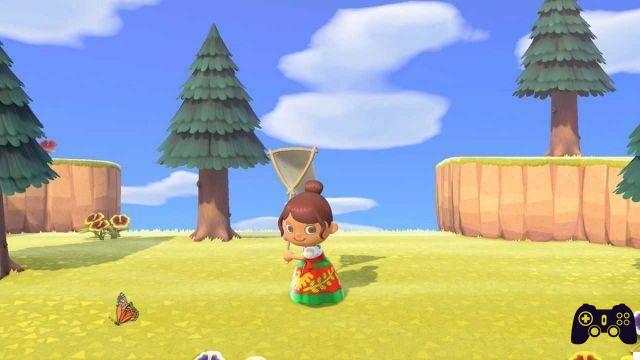 Collecting resources - Animal Crossing: New Horizons, tips and tricks to start playing
Not only gathering resources makes us earn Miles of Nook, but it allows us to be ready to craft. In fact, many things are needed to be able to build tools, some of these often break initially, forcing us to have to redo them. At the beginning of the game we have a lot of resources to collect and many of them are easy to pile up. One of them is to collect weeds from under the trees while also preventing objects falling from the shrubs from bouncing off.
Another way is to shake the trees from the front with an insect net. That way if they were to get off of wasps we will immediately be ready to press A to capture them, selling them will earn us a lot of stars. Back from New Leaf there is also the technique of hit rocks with shovel or ax. By managing to do this and without making us bounce too far, we will be able to gain up to 8 mineral resources. As for the wood it will be enough to craft an ax and hit the trees.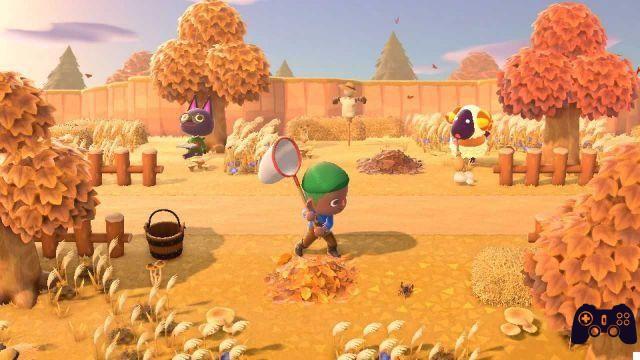 Check the bulletin board - Animal Crossing: New Horizons, tips and tricks to start playing
Sometimes the island may seem lifeless and without activity, but you just need to know where to look to change your mind. If we wanted to know what happens among the inhabitants, just check the notice board. You'll know there's a new message to read when a yellow bird perches on it. The first you will notice could be of natural simple and frivolous to become very useful to remember the day of birthday of fellow islanders. On that day everyone will have their own dialogue and actions to take, including events and gifts to give.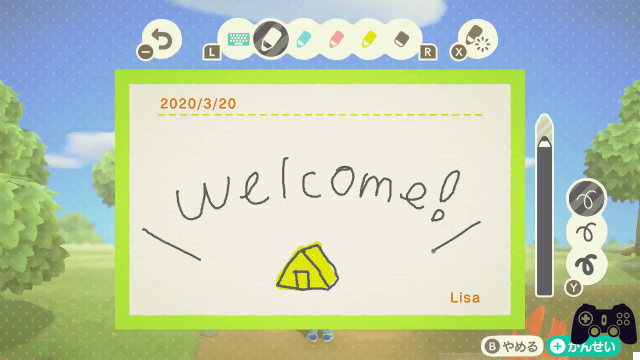 Build the museum and fill it - Animal Crossing: New Horizons, tips and tricks to start playing
One of our main pastimes is to catch insects, fossils and fish (or who knows what will come up with the hook). Often and gladly we will be driven by the desire to sell all the game to make money. It is advisable to keep some of these to donate to the museum and build our collection.
It will be impossible to collect them in a short time as many of these are available only during certain seasons. Also some may need different capture techniques and many of these are rare and need a little patience to see them appear.
In general for catches insects you need to find them first and then slowly approach and press A with the insect net equipped. Some creatures are more sensitive to footsteps and others will only appear in specific areas of the island. As for the fishery It is very useful to make use of the sound thanks to which the moment in which the fish has taken the bite is clearly recognizable. At that moment just press A to try to catch it. Last and simpler is the search for fossils, in fact, just look for cracked ground and dig with the shovel. Once the fossil is collected, do not sell it immediately, but have it identified to understand whether to donate it or not.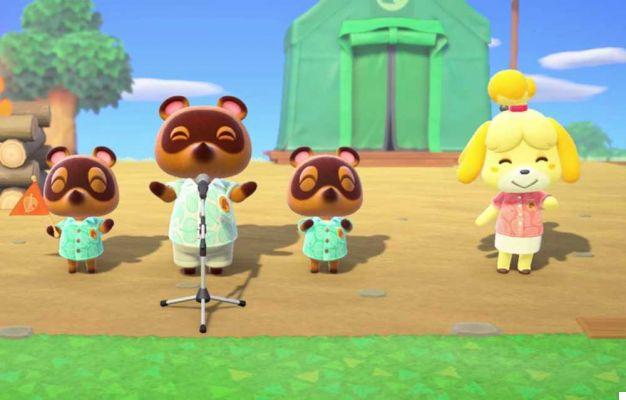 Let's go back to the island
With the guide that we have provided you now you know some important tricks and tips to start playing Animal Crossing: New Horizons. In case you have any doubts or want clarifications about this life sim created by Nintendo, ask us your questions below in the comments or take a look at our other guides. Animal Crossing: New Horizons is available from March 20, 2020 Nintendo Switch. In the meantime, I invite you to continue following us on Holygamerz to stay updated on the world of video games and technology.