Let's find out together, in our short guide, how to poop in Animal Crossing: New Horizons, for good intestinal function even in video games
Animal Crossing: New Horizons allows you to create your desert island as you wish. Do you love unspoiled nature? Are you a fan of small villages? Do you like big cities? As the days go by, you can decide which imprint to give to your atoll, always subject to the rules of the game, but with a certain degree of freedom. Animal Crossing therefore turns out to be, this time as always in the past, a real drug. A title that knows how to captivate young and old and that knows how to transport you to a fantastic world, free from the laws of reality. Considering what period we are in, we couldn't ask for anything better. One thing remains important though: good intestinal function.
Watch out for the belly!
Before discovering how to poop in Animal Crossing: New Horizons, we remind you that here on Holygamerz you can find a lot of content about the game. Starting from our review, you will also find a long series of guides who try to help you in the management and administration of the island. From our tips and tricks to start playing, to how to effectively hit rocks, to how to build ladders to climb heights. How to jump in time, how to plant star trees and two specific guides on the Easter event in progress Bunny Day, both on eggs and on DIY projects. Let's begin!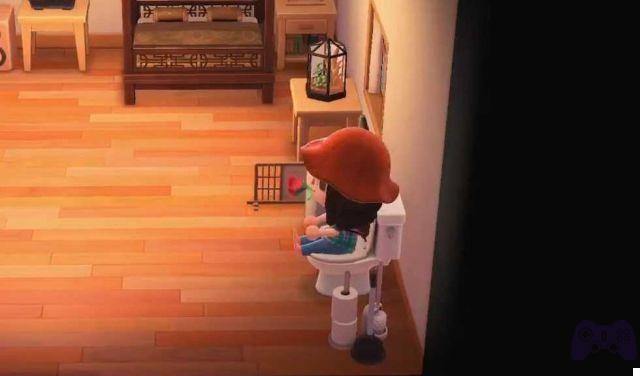 Let's not forget the most important things - Animal Crossing: New Horizons, how to poop
As we said, Animal Crossing allows you to live an idealized life, with zero interest loans and money growing on trees. You can have lots of friends (unlike in real life), become very good at building various furniture and architectures. A dream life, in short, disconnected from the laws of reality where we can all be what we want. But you must also remember the natural basis of every human being, such as pooping.
Pooping has a very specific benefit in Nintendo's latest effort, in addition to your maintaining good bowel regularity. The main advantage, however, in terms of gameplay, will be to empty the fruit buff indicator, which makes your character very strong physically. We explain better: by eating fruit, you will fill an indicator that will appear at the top left of the game screen. When this gauge is greater than zero, your character will be endowed with superhuman strength which will allow him to destroy a rock with a single stroke of the shovel, for example. Useful if you want to remove something, of course, but harmful if you are farming materials, as this will prevent you from gathering all the resources.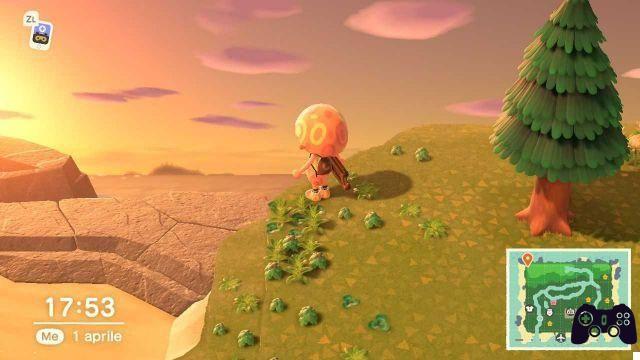 So how do you do it? - Animal Crossing: New Horizons, how to poop
How to poop? Simple, sit on a toilet. It doesn't even have to be your bathroom, actually, although for reasons of hygiene it would be preferable. You can do it anywhere, even in your neighbors' bathrooms, as long as there is a cup, without even taking off your clothes. Furthermore, if you decide to do it in front of someone, the inhabitant will comment on everything in a very nice way. Discreet, quick and painless! You don't even need toilet paper, although we recommend that you wash your hands thoroughly. You never know.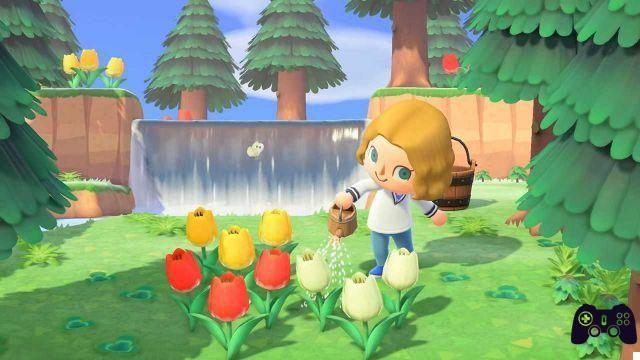 Good hunting!
This concludes our guide on how to poop in Animal Crossing: New Horizons. Hoping to have been useful again this time, we ask you: are you playing the title? What do you think? Stay with us for many new guides to come on the latest Nintendo effort! And wash your hands, always and in any case!