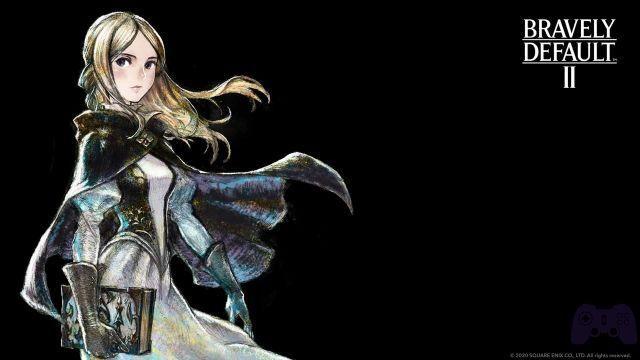 The Rogue is a class known to any RPG player and is also featured in Bravely Default II. It presents itself as the first option available in the game that allows you to take advantage of speed and evasion. In this guide, we look at how the class works and what is needed to make the most of it.
Before we start, I remind you to take a look at ours complete guide if you want to know more regarding the various specific aspects of the game.
Class summary
How to unlock
Skill List
Better skills
Specialties / Special Skills
Equipment
Best secondary class
Class summary
This class allows you to steal items from enemies and deal damage based on your speed stat.
Stealing items is useful
Fast and powerful enough
How to unlock it?
This class unlocks towards the end of Chapter 1, during the fight against Bernard who is the owner of this Asterisk.
Ability
Below you can find a list of ability who can learn the thief:
Recommended skills
Some skills are noteworthy, especially these:
Specialties and special abilities
Each class has two specialties and a special ability. The first specialty is acquired based on when you unlock the class while the second is obtained by reaching level 12. This type of specialty offers bonuses that are often passive while the special ability, in addition to being active, allows (at times) to do damage to the enemy.
specialty
Special skills
Mastery of weapons
Being a light class we recommend using Daggers and that's it. Avoid heavy weapons as they will negatively affect your stats.
Best secondary class
In the case of the Rogue there are a number of very good secondary classes, such as Monk, Dragon or Ghost. If you have already unlocked the last two, it is useless to consider Thief and directly choose Specter as the main one.
For any postgame bosses, the situation changes as this class has access to Divine Strike, which if used well is a very quick way to inflict 9999 and more. But even in this case, you should put it as a secondary.
For more information you can consult ours class guide or see them individually below: