In this guide dedicated to Super Mario 3D World + Bowser's Fury, you will discover some tips and tricks to start playing this delicious Nintendo title
Nintendo has made originality and quality its pillars. Many of these were however released on Nintendo WiiU, a decidedly original console that unfortunately did not catch on with the public for various reasons. In this way some exclusive titles of that console have not been played by many users. The Kyoto house, however, is recovering almost all of them, one by one and brought to Nintendo Switch with much better and additional content. Of this type we have already seen Pikmin 3 Deluxe and Bayonetta, which we have reviewed on our pages. But today we are going to talk to you about some tips and tricks on how to best play Super Mario 3D World + Bowser's Fury.
Mario in gattolandia
This title is a real one port of the original released on WiiU, with the addition of a nice but short expansion with a huge raging Bowser at the center of the story. So by getting this game you will not only be able to play the basic adventure, but you can also enter the all new and undiscovered feline expansion. Yes why there is much new and while it all takes place in one world, there are so many things to do and see. Precisely for this reason we will guide you through some tricks and tips to be able to better enjoy Super Mario 3D World + Bowser's Fury and play the besto.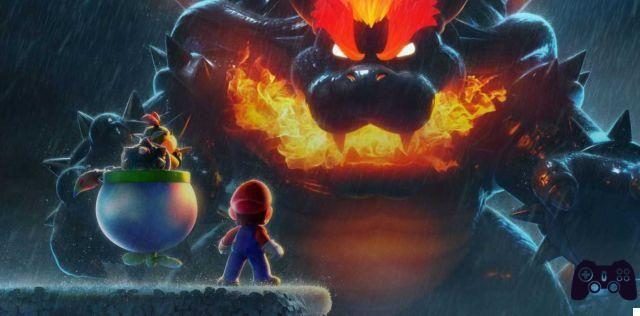 Climb on the Lighthouses - Super Mario 3D World + Bowser's Fury: tips and tricks to play at your best
Your main goal will be to find every Solegatto, powerful collectibles that you will need to complete the game. Each of these will be hidden in the meanders (more or less) obscures of the map and to find them you will need to sharpen your eyes with the addition of a little ingenuity. Some will in fact be in rather obvious places since you will understand the structure of the maps. One of these places is almost always on top of the headlights and to reach the top it will be necessary to enter the classic pipes.
Arrived at the top you will surely find a strange one light source on the ground, at that point you will have to perform the classic shot from above (between friends often called "culata") pressing B and then ZR. However, the main purpose of the headlights is to repel Bowser's fury for a short period of time. They also help you find other Solegatti, which is extremely useful if you are having difficulty finding your next target. So if you spot a new lighthouse, always try to get on it. Now let's move on to the next of the tricks and advice for Super Mario 3D World + Bowser's Fury.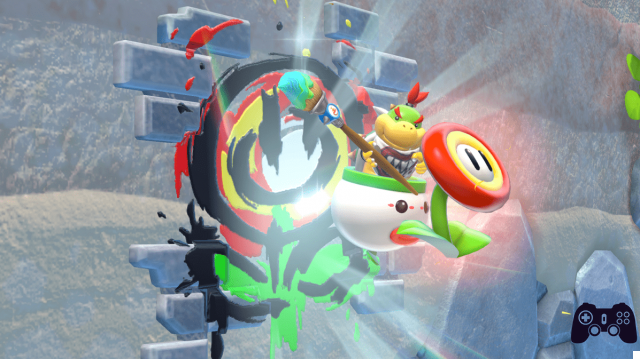 Getting familiar with jumps - Super Mario 3D World + Bowser's Fury: tips and tricks to play at your best
Very important in Mario games is have confidence with the possible movements. Before its debut on the Nintendo Switch, Super Mario 3D World was uniquely segregated to a hybrid view: that is, fixed or chosen by the game. In the expansion you now have the opportunity to move it at will, but only in the "Open-world"By Bowser's Fury. In this way you will also have to pay more attention to where you will put your feet. Mario has several jumps he can perform and many of them are linked: long jump, on the spot, swipe and much more.
To make everything even more lively there are the inevitable upgrades, almost all taken from the base title. Mario can for example turn into a cat and get greater agility in jumping and moving (even a new attack). Also back there Tanuki Suit able to make you glide longer and adding a spinning blow. The game is definitely worth experimenting with, there is also an in-depth guide in the pause menu which can give you more information in detail.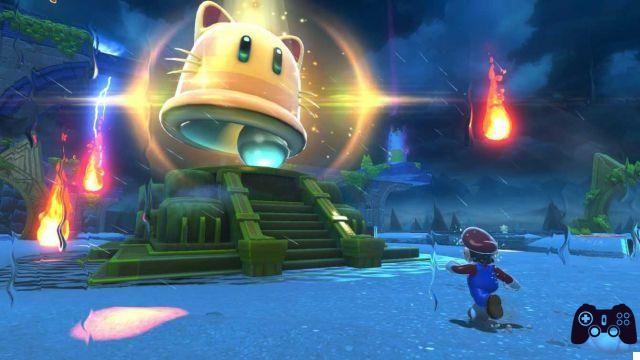 Bowser's Fury to your advantage - Super Mario 3D World + Bowser's Fury: tips and tricks for playing your best
Whenever the rain in it starts to fall Bowser's Fury is ready to unleash. The music changes with more intense notes and Mario will have to start avoiding his powerful attacks. However, with a little skill, you can use all that power to your advantage. There are some greats scattered around the map "furious" blocks with Bowser's big face, normally indestructible without the right means. If you succeed, you can make sure that Boswer's attacks go to destroy those huge blocks and make a nice profit.
Most of the time you will be able to find inside them a Solegatto and consequently temporarily stop Bowser's Fury. We now continue to the next of the tricks and advice for Super Mario 3D World + Bowser's Fury, in this case those will come in handy Amiibo that maybe they were gathering dust.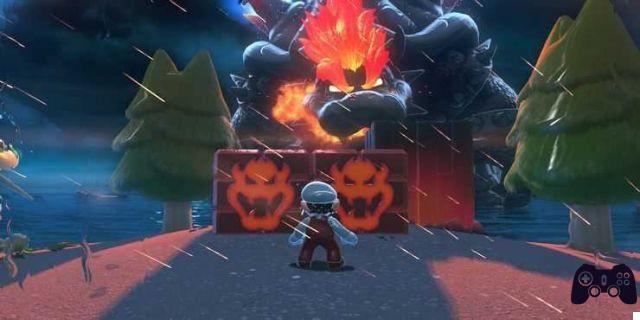 The power of Amiibo - Super Mario 3D World + Bowser's Fury: tips and tricks to play at your best
In the previous paragraph we described how useful Bowser's Fury can be. However, you cannot rely on it at will, as you will have to wait for it to unleash automatically. However, there is a way, not free, to evoke it. This possibility is revealed by being able to use any one Bowser's amiibo. To use it, simply place the Amiibo on top of the NFC reader of your controller (located on the right stick).
The other Amiibo have different and no less useful powers. Mario Gatto gives you the ability to gain feline power on the fly. That of Bowser's Junior instead it unleashes a useful explosion to wipe out enemies. Everyone else will be able to randomly provide you with upgrades. With a little luck, you can get the upgrade you need so much.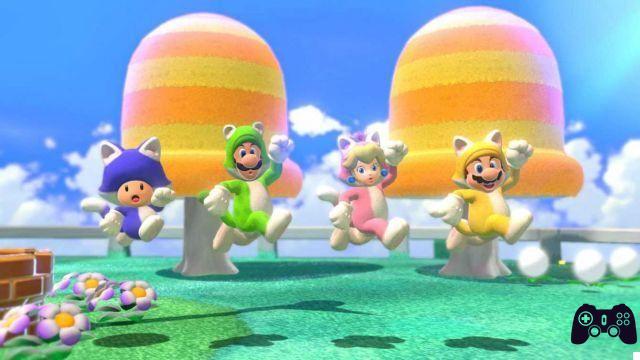 Getting out and back - Super Mario 3D World + Bowser's Fury: tips and tricks for playing at your best
Mario video games have often had a habit of knocking player a out of the level mission complete. This system has sometimes hindered the progression by fragmenting and lengthening it more. With Odyssey Nintendo has partially remedied this by leaving the player the possibility to continue remaining within the world. Bowser's Fury takes it a step further and allows you to continue from the exact point where you completed your goal.
However, once one task is completed, another one will pop up, but not as long as the players move far enough away. This allows the game to generate new variations for the new mission. A faster way to do this is to exit and re-enter the game again.
The Fury will no longer be so feared
At this point you should know better Super Mario 3D World + Bowser's Fury thanks to our tips and tricks guide. In case there are any doubts or you want clarifications, ask us your questions below in the comments!
Super Mario 3D World + Bowser's Fury is a game developed by Nintendo, available exclusively on Nintendo Switch. We invite you to continue following us to stay updated on video games and technology.