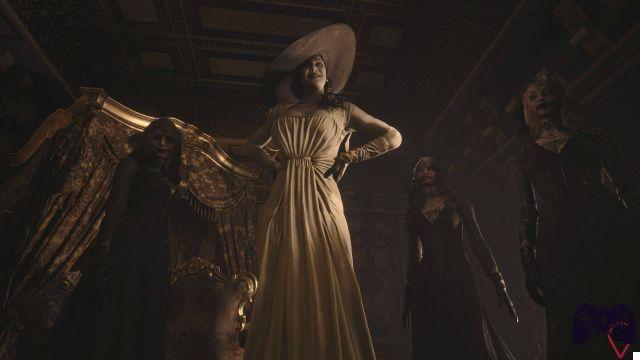 In Resident evil village there are codes to find to open the safes and we will help you with this guide. In this chapter of the saga, here you will find the dedicated review, Ethan he will have to save his daughter by entering this mysterious village. From the past chapter, the series is also thrilling new fans, who rightly awaited this new episode with so much enthusiasm. During the course of the adventure developed by Capcom, you will come across several closed doors or padlocks, which however contain great rewards. In fact, being well equipped will be of fundamental importance to continue the game in an apparent serenity, since you will practically never be safe.
Surely, opening these locks immediately will guarantee you an excellent advantage in view of future clashes, which promise to be very difficult to deal with. So try to always remain alert and ready for anything.
ATTENTION: we remind you that we should tell you the places to use the codes, and consequently this guide may contain SPOILERS on the Resident Evil Village plot, so we invite you to continue reading the guide only if you have already finished the game or if you already know what to do.
What are the Resident Evil Village codes? Here is the guide
Throughout the history of Resident Evil Village, you will come across only two safes and a lock:
- Safe N.1 (village, workshop): 07-04-08
-Door (Casa Beneviento): 05-29-11
- Safe N.2 (village, luthier's house): 27-09-17
That's all there is to know in our Resident Evil Village code guide, and if you need more help you can visit our total game guide. If you are simply looking for news about the game, we refer you to our dedicated section. Did you also know that an unofficial mod has already been developed to play it in the third person? In any case, if you have doubts about how scary the title is, find the statements of the same producer Tsuyoshi kanda.