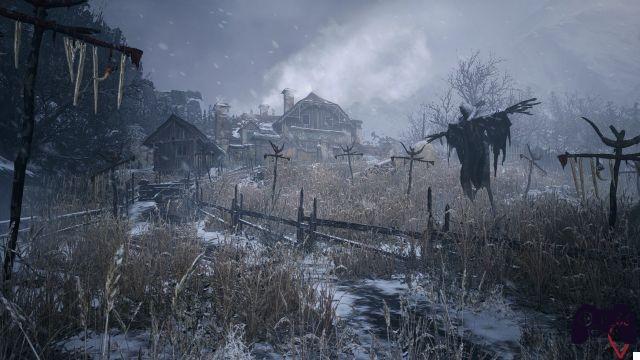 In this guide dedicated to Resident evil village we will help you find quality meat. The title met with great enthusiasm from the public, also thanks to the team that in the months that anticipated the release was able to communicate its product in an optimal way. Inside the game Capcom, here you will find our dedicated review, a particular novelty has been introduced for the series, namely the possibility of cooking dishes to permanently enhance the protagonist. Killing animals will give you the opportunity to take their meat, which is essential to improve the performance of the protagonist. Once you have the materials, take everything to the Duke's emporium to enjoy some truly delicious dishes.
ATTENTION: we remind you that we should tell you how to continue through the game to find quality meat, and consequently this guide may contain SPOILERS on the Resident Evil Village plot, so we invite you to continue reading only if you have already finished the game or if you already know what to do.
Where to find quality meat in Resident Evil Village? Here is the guide
After finishing Dimitrescu's castle and returning to the village for the second time, a white pig will finally be spawned. This animal will be located in the small courtyard with the well near Luiza's house. Right behind the house where you met a man and a woman at the beginning of the story. Kill the white pig and bring its meat to the duke, so as to add it to the dedicated recipe and permanently raise the guard.
This is all you need to know in our guide to getting quality meat, to know more about the game or to get other advice, we refer you to our complete guide to the game, always updated. Also, did you know that a mod can allow you to play the game in third person?