We are already over the middle of November and this means that we are officially entering the Christmas period. For several years, in fact, various retailers and e-commerce companies have begun to launch promotions and discounts on various products. Two years after the start of the next gen, needless to say one of the best Christmas gifts 2022 they are certainly the accessories for the new consoles and in this article we deal in particular with the best PS5 headsets to give this holiday season.
Over the generations of video games, in fact, audio has gradually become more and more a central element of the gaming experience, up to the present day where having good acoustic feedback can make the difference in the most unthinkable ways. To give an example, staying right at Sony, the new Tempest Engine made for PlayStation 5 give video games thespatial audio in 3D, a technological improvement that replicates the way the human auditory system works to register and position sounds so that they are perceived by the ear as being placed in a three-dimensional space around the listener.
The products that we have included in this list of the best PS5 headsets include both connection systems through jack cable, both through sistemi wireless. In the first case, headphones generally guarantee high sound fidelity and almost zero latency. In the second case, however, comfort is privileged, but it does not mean that the sound quality must necessarily be affected. For wireless headphones, however, we have selected models with good battery life to prolong this feeling of comfort as much as possible. Furthermore, most of the headphones included in this article can also provide for the use of a Built-in microphone: PS5 headsets nowadays are not only used to have good audio feedback of gaming experiences, but also to keep in touch with friends and acquaintances during multiplayer experiences.
Before starting our review of the best PS5 headsets, we also advise you to take a look at the best next-gen games, the best PS5 games to give as gifts at Christmas and the best cheap TVs for next-gen consoles.
Best PS5 headsets to buy at Christmas
Turtle Beach Recon 70N
Razer Kaira X
Logitech G Pro X

AstroGaming A50

Sony Pulse 3D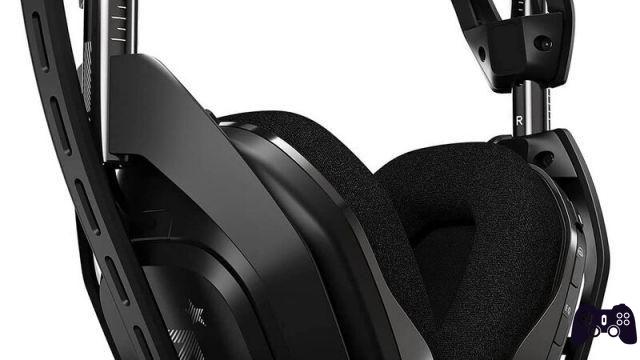 Turtle Beach Recon 70N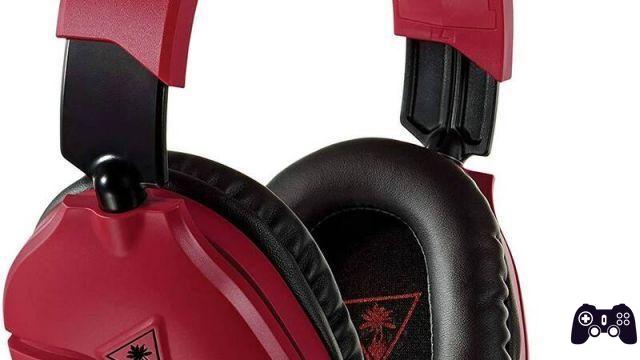 Let's start with a product that is definitely within everyone's reach, namely the Turtle Beach Recon 70N, which earn a spot among the best PS5 headsets in several respects. The first is their cost-effectiveness compared to quality: we are talking about light and comfortable headphones with an elegant design, able to withstand prolonged gaming sessions. The speaker earcups have premium earpads covered in faux leather in order not to annoy with any sweating and to isolate external noise as much as possible. Although they are the cheapest model on this list and of Turtle Beach in general, the Recon 70N are renowned for their compatibility with any console and for their excellent audio quality. Headphones should only be connected via 3.5mm jack plug and have incorporated a microphone with flip-to-mute functionality (when you want to turn it off, just fold it back).
See on Amazon
See on eBay
See on Unieuro
Razer Kaira X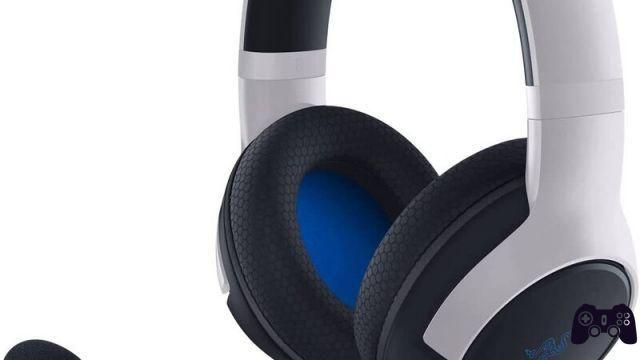 Now let's move on to another product from one of the most well-known brands among gamers, i.e. Razer. For PS5, the manufacturer offers the Razer Kaira X. These are wired headphones, just like several other models and are equipped with the 50 mm TriForce driver, capable of returning Hi-Fi quality sound, with separate tuning of treble, mids and lows for clean, clear sound. The ear cushions are made of memory foam, in order to guarantee lasting comfort. The microphone can be deactivated using a button on the left ear cup, while the volume slider is located on the right ear cup. It is a product that is certainly suitable for everyone also particularly economical compared to other solutions. To keep an eye on especially in this period of discounts and promotions, where it is possible to take home the headset at a much more appropriate price.
See on Amazon
See on eBay
Logitech G PRO X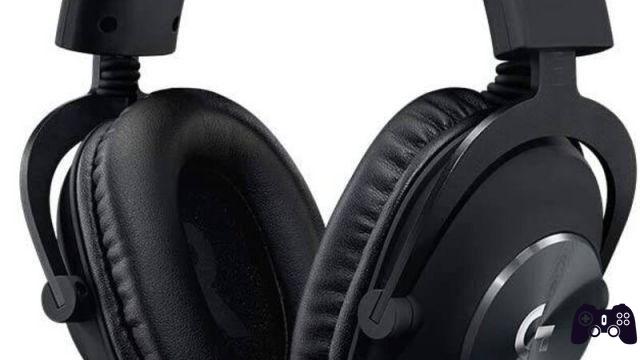 The proposal Logitech among the best PS5 headphones is the model G PRO X, available in Stereo and Surround variants. In the first case, i driver PRO-G da 50mm ensure a very clear and precise sound image, with an optimization of the bass that elevate these headphones to a professional product. Even the boom microphone PRO, ensures trouble-free voice communications. The pads are stuffed in memory foam covered in imitation leather, while the entire structure is made of steel and aluminum. Digital signal processing is done by a external sound card that hooks up to the PS5 via USB and also ensures that game audio and voice audio are always clean, thanks also to the EQ profiles tuned by eSports professionals. The Surround model has all the qualities of the previous model, but adds a couple of technologies: let's talk about the Blue VO!WHAT, a removable microphone filter that optimizes voice in real time, and theaudio surround 7.1 of new generation, for an always accurate perception of the position of the distances.
See on Amazon
See on eBay
AstroGaming A50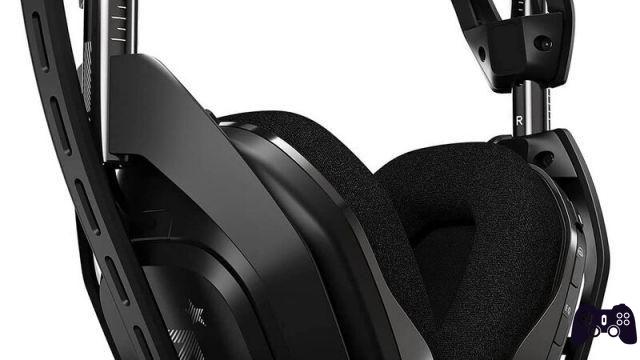 Le Astro Gaming A50 they are definitely one of the best choices when it comes to headphones to use on PS5. It is a wireless headset, equipped with Dolby Audio and also compatible with PS4 and PC, including Apple operating systems. On one of the earcups is the volume control for voice chat and game audio. No wire: in this case the headset is entirely wireless and on paper has a range of up to 15 meters. Battery life is definitely satisfactory, with over 15 hours of battery life. For recharging there is a base, powered by a USB output, which can also be conveniently connected to a PC.
See on Amazon
Sony Pulse 3D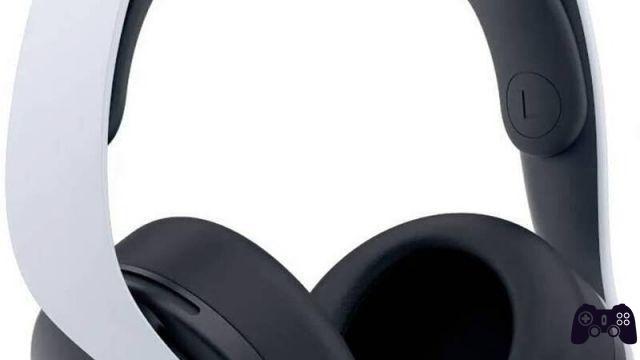 The best PS5 headphones ever could only be the new ones Sony Pulse 3D, the official next-gen headphones from Sony. These could only be the most suitable products to recommend thanks to them Full integration with new PlayStation 5 systems, for now not yet reached by other third-party headphones for this console. The Sony Pulse, available in this guide of 2 colors, are comfortable headphones wireless with over-ear pads, which have been optimized especially for the3D spatial sound. The battery lasts about 12 hours and is recharged via USB Type-C, while for the recording of the player's voice, two noise canceling microphones have been installed, integrated and hidden directly in the structure of the product. In any case it is also possible Connect your PlayStation VR or other mobile devices via the supplied 3.5mm audio cable.
See on Amazon
See on eBay