To get clear ideas when collecting the weapons to form your set, here is a new PlayerUnknown's Battlegrounds guide to clarify the peculiarities of the top 10
Here we are again talking about PlayerUnknown's Battlegrounds, this time in a new guide to clarify what the game's weapons are. After playing several games, I have selected 10 and entered them in this ranking showing the advantages of each of them. Unlike the previous guide (which you can find at this address), in this case I will only deal with weapons and it is possible that this ranking may not fully reflect your tastes.
The ranking, it must be said, not only takes into account the pure statistics of the weapons, but also other factors such as the bullets they load or their range. Finally, in this ranking I have voluntarily excluded the weapons found in airdrops, as they are normally more powerful weapons than those commonly found in the game. Having said that, let's start immediately with our ranking.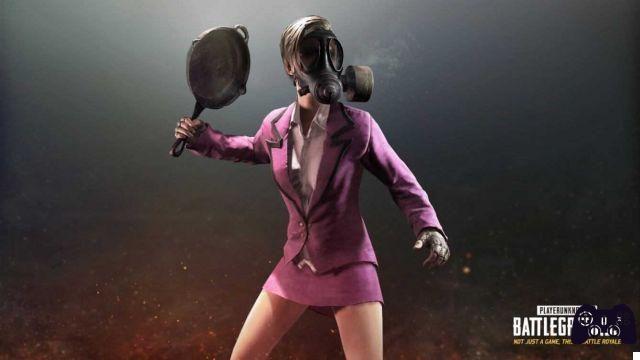 10. Frying pan (Top 10 PUBG Weapons - Guide)
There are many who consider melee weapons all the same and useless during the late stages of the game. If you think so too, you are wrong. In fact, the pan is an exception as, in addition to having the highest damage of all melee weapons, when it is not equipped it will allow you to protect yourself from shots fired at your character's lower back. The pan will thus turn into a small shield that will defend you from the enemies behind you. Especially useful when you run away by running at full strength.
9. S1897 (Top 10 PUBG Weapons - Guide)
Let's talk about one of the weapons that you will most easily find in the game: the shotgun S1897. This weapon has excellent short range firepower and a 5 round magazine. This rifle reveals itself especially useful in confined spaces and in the first moments of matches. An excellent feature of the weapon is the reloading of each single shot that allows you to interrupt the operation when you want while keeping the shots already loaded. This shotgun is not recommended for the end game but it will certainly be an excellent ally in the very early stages.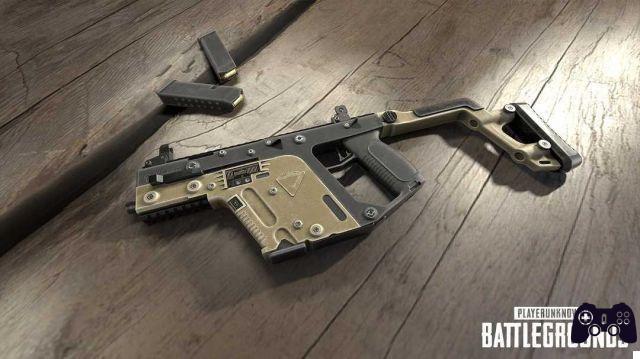 8. Vector (Top 10 PUBG Weapons - Guide)
Let's start talking about more versatile weapons now. The Vector is a submachine gun with the possibility of mounting 4 types of mods and 0.45 bullets, fairly common ammunition in the game. This weapon can be set in single, burst and automatic fire modes and is good on both short and medium range. The only penalty of this machine gun is the low capacity of the base charger which can only hold 13 shots, which disappear quite quickly in automatic mode. Only with the magazine extended will you be able to reach an acceptable capacity of 27 bullets even if you have to be lucky enough to find it.
7. Fragmentation Grenade (Top 10 PUBG Weapons - Guide)
Without a doubt one of the most iconic throwing weapons in shooters and FPS is the fragmentation grenade and that in PlayerUnknown's Battlegrounds could not be missing. In this case, your only concern will be to succeed throw the grenade well to kill the enemy almost instantly. Compared to Molotov cocktails, another throwable in the game, grenades are more efficient since their damage is almost instantaneous and not over time like burns. In PlayerUnknown's Battlegrounds, therefore, this is definitely the throwable weapon more formidable for the enemies but, of course, also for you.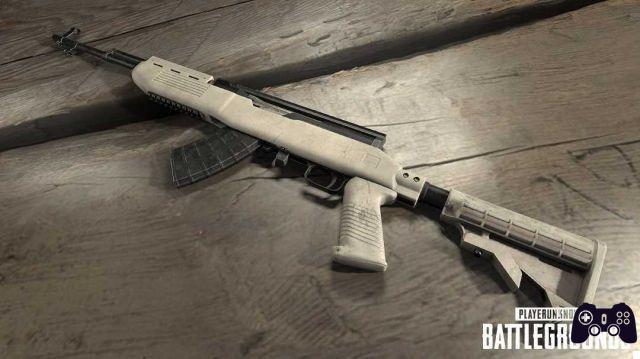 6. SKS (Top 10 PUBG Weapons - Guide)
Il SKS sniper rifle it is the best choice for all those who prefer to keep the situation under control from a distance. This rifle is one of the most powerful in terms of damage in their class and the time between shots is quite low, considering that it offers only the semi-automatic firing mode. Obviously you will need to have the right sight to take advantage of its sniper characteristics even if, from personal experience, the basic metal one offers a good line of sight. This weapon can support 5 different modifications.
5. M16A4 (Top 10 PUBG Weapons - Guide)
The rifle M16A4 is an assault rifle with burst fire mode. This rifle is a weapon with a high offensive potential even on the most armored enemies. It performs well both up close and medium distances using 30 5.56-round magazines. Despite having the range of fire superior to any other assault rifle, especially when used in burst mode, it has a pronounced vertical recoil and this feature cannot be changed. This is because this rifle cannot afford any stock or hand stop modifications as it only has 3 mod slots.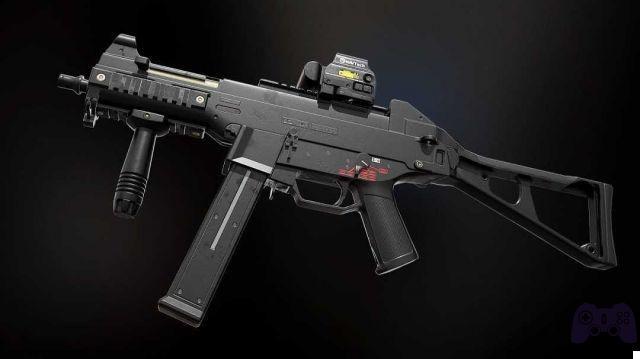 4. UMP (Top 10 PUBG Weapons - Guide)
Almost cashed in, theUMP wins fourth place. This submachine gun is the best in its class. First charge 9 mm bullets that you can find everywhere, has 5 mod slots and each base magazine counts 30 rounds. The metal circle sight, icon of this weapon, allows you a good acquisition of the target and you can set the fire on single, burst and automatic. Only flaw, being a machine gun, it has a limit on long distances.
3. AKM (Top 10 PUBG Weapons - Guide)
Here we are at the bronze in our ranking. L'AKM is an assault rifle with 3 slots for mod. This weapon deals a high amount of damage and in single shot mode it can handle long distances well. In automatic fire it is slightly unstable even if the 30-round magazine will allow you to manage enemies with all calm. A excellent feature of this weapon are the bullets it uses: the 7.62. These bullets are fairly easy to find as the R1895 revolver also uses the same. So even in the early stages if this gun happens to you, take its ammunition if you can, so that you have it in case you find an AKM. This weapon is without a shadow of a doubt, among those equipped at 7.76, the best su PlayerUnknown's Battlegrounds.
2. M416 (Top 10 PUBG Weapons - Guide)
It is the turn of the handsome brother of the M16A4, the M416 rifle. This assault rifle is, as in reality, a more powerful version of its similar. The M4 always loads 5.56 rounds but can fire in automatic mode. Almost unparalleled is the excellent management of long distances as well as short ones. It can support 5 different modifications and in a single shot the recoil is almost zero. To preclude the first place to this excellent weapon is the deafening noise it produces with each shot fired, which certainly will not make you go unnoticed.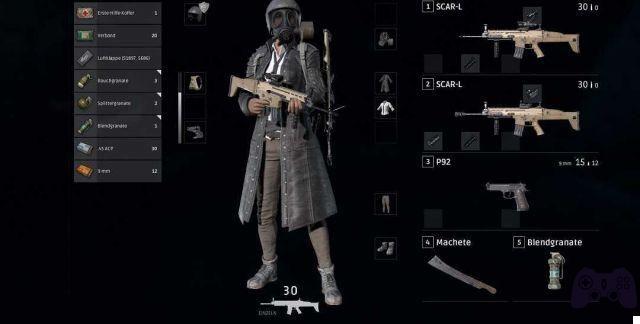 1. SCAR-L (Top 10 PUBG Weapons - Guide)
Here we are, in this ranking the first place goes to the assault rifle SCAR-L. This weapon is truly a mincer in that a short to medium range magazine will allow you to take out your target even if it is heavily armored. Moreover, its offensive power is frightening when you aim at the target's head as they will be enough for you a couple of headshoots to get the better of them. Excellent both in the long and in the short range, we are still talking about 5.56 bullets but this time for this rifle we will have only 4 mod slots. But rest assured, the only thing you can't change is the butt of this rifle for the stability, already very good in itself. In my case, this weapon gave me tons of top 10 places and many of the victories I made on PlayerUnknown's Battlegrounds bore the signature of the SCAR-L.
PlayerUnknown's Battlegrounds: Top 10 Best Weapons | Guide
So I hope this guide will help you choose faster the next time you don't know what weapon to take. If, on the other hand, you have to start taking the first steps, I remind you again of the other guide that you find at the beginning.
Please let us know if you agree with the ranking or not and what you would change, through the comments. For new guides or news on PlayerUnknowns Battlegrounds and much more, stay tuned to the frequencies of Holygamerz.