In this guide we will explain how to play with friends on New World, the new MMORPG published and developed by Amazon
Over the years the Amazon Games Studios they have worked on several titles, but certainly the one that was the most successful was their latest product: N. This new one MMORPG has managed to capture the interest of lovers of the genre since its first trailer and now finally everyone will have the opportunity to get lost for hours within its vast world.
For sure at this time many of you will be busy exploring every corner of Forever, but some would like to do it together with a teammate. To help this type of player we have therefore decided to write this guide, where we will explain how to play with friends on New World.
Choice of the world
As is often the case in many MMORPGs, in New World you will also need some prerequisites to be able to play with your friends. In this case, however, it is not a question of reaching a certain point in the game but of select the same world. In fact, in New World it is possible to choose between several World Set which in turn contain numerous worlds. You you can create only one character per World Set, but later you can move freely from one world to another. To play with a friend you will therefore have to be sure of being in the same world. We suggest you make sure you are in the same World Set as your friends as soon as possible, as you would otherwise be forced to create a new character in order to interact with them.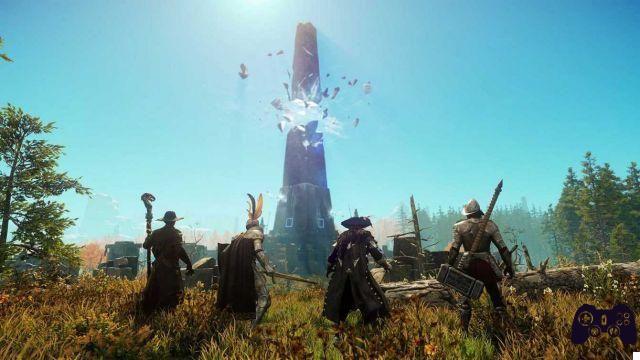 Add friends - New World: how to play with friends
Before you can play with someone you obviously have to add it to friends. New World though it doesn't take into account your Steam friends list and will have an in-game exclusive. To find it, just press the "Esc", Go to section"social"And finally click on the"GROUP". Then you will have to write in the space provided the name of the player you want to add to the list (the name of New World and not that of Steam) and click on add friend.
Forming a group - New World: how to play with friends
Now that you've added players to your friends list, it's finally time to tell you how to actually play with them. To form a group you must first reach the level 10 but luckily it won't take you more than a few hours. Then just go to your friends list, select the player you want to add and then click on the "invite in the group". Once this is done, the player's name will turn blue and you will see a marker which always indicates its position and distance.
Now you can finally have fun as a group to complete the many missions of the game, but first we want to point out an important detail. All the new New World characters in fact they cannot use the game's voice chat for the first 3 hours since their creation. This means that if you started playing with your friends early you will have to use other methods to communicate with them, such as Discord or text chat.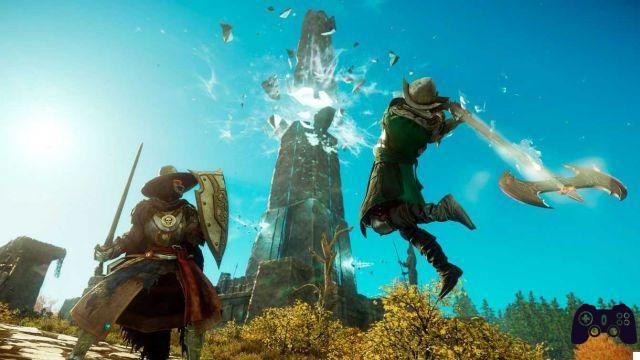 Questo è tutto
This concludes our guide on how to play with friends on New World. Now there is nothing left to do but form a group and start your conquest of Aeternum together.
New World is available now exclusively for PC. If you are interested in staying up to date with all the news on the world of video games and much more, then continue to follow us here on Holygamerz. Furthermore, in case you want to buy some games at an advantageous price, we suggest you take a look at the many offers on Instant Gaming.