In our guide, we will explain how to earn VC virtual currency in NBA 2K22, but in the old way: completely free!
Virtual currencies in sports and, in general, competitive titles are now commonplace, but even without microtransactions it is possible to unlock content and in this ours guide we will explain to you how to earn free NBA 2K22 VCs. This currency, whose acronym stands for Virtual Currency (literally "virtual currency"), is the basis of all upgrades to your MyPlayer Attributes in MyCareer. You can also use the currency to purchase animations from Animation shop, cosmetic items such as clothes, and even card packs in Myteam. Learning not to spend, therefore, is essential.
What expenses am I going to avoid?
Since the entire (and excellent) game design of NBA 2K22 focuses on VCs, it goes without saying that earning currency just by playing (therefore for free) can be difficult if you don't know how to do it. Maybe it's worth knowing first how much the 2K title will lighten our portfolios. Prices are everywhere on the store, and can vary by area. For us Spaniards, 5000 VC cost € 1,99, 15.000 cost 4,99, 35.000 require 9,99, for 75.000 we will have to pay 19,99, 200.000 cost 49,99 and, finally, 450.000 correspond to 99,99 EUR. If you have the 75th anniversary edition you will already have 100.000, but occasionally you will also see discounts.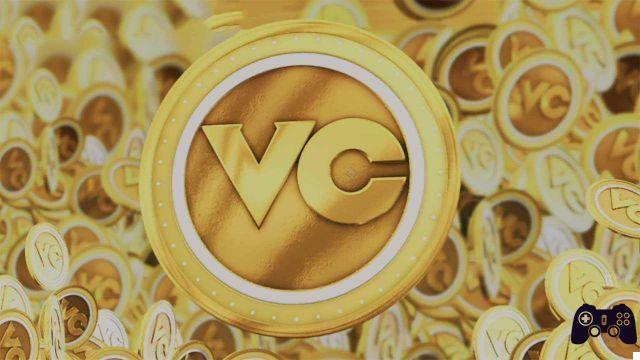 Redeeming Daily Reward - NBA 2K22: How to Earn Free VCs
Every day in NBA 2K22 you can occasionally get and earn free VCs from your own daily reward, if you know how to get it. To do this, you will have to consult the statue of your affiliation, with which you can also get experience boosts or discounts on clothes. Just make sure you cash in the swag every day if you want to make sure you have one more way to fatten up your in-game wallet. In fact, there is no guarantee that these are virtual funds, but one never says no to a possibility, on the other hand. Don't you think?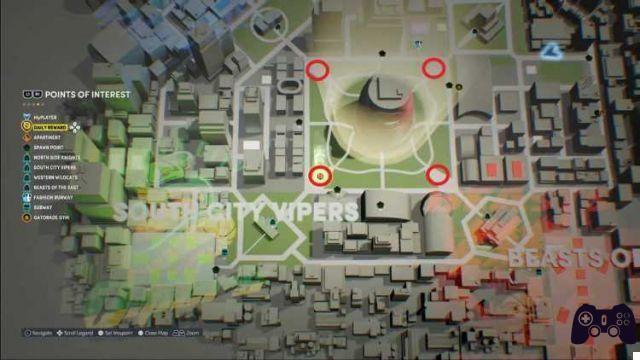 Watching TV - NBA 2K22: How to Earn Free VCs
The game title is also honored in-game with NBA 2KTV (perhaps by assonance between "two-two" and "tivù", but this would be a simple lucky translation). This is the weekly show accessible from the main screen or during MyCareer with your smartphone (left button of the digital cross) with the 2KTV app. In each episode, interactive elements will allow players to answer questions or vote. The ability to earn VC makes this one of the most convenient, fastest and easiest ways to maximize "revenue".
Maximize your draft estimate - NBA 2K22: how to earn free VCs
Before figuring out how to earn free VCs, ask yourself this question: in NBA 2K22, is it more convenient for you to go to college or the G League in MyCareer? Well, if you aim to maximize yours Starting salary, then you need to aim for both. Begin at College and win the National Championship, then you win the G League to make you the first choice in the projection draft. This will guarantee you a starting salary of up to 750 VC for each game, which you can improve through approvals that will earn the team a high rating. If you want to know which agent to choose, dirigetevi alla Palmer Athletic Agency o a Berry & Associates in MyCareer.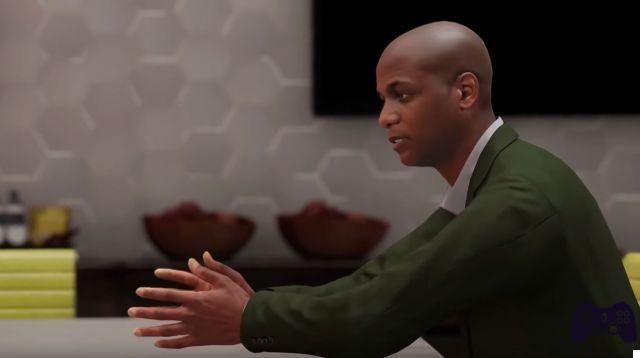 Complete missions - NBA 2K22: how to earn VC for free
Dozens of await you in the game Missions, many of which have a time limit. Make sure you play every day and finish as many as possible to earn your VCs. The rewards for each are listed on the rewards screen, each taking a few minutes. If you can win the race of the week, you'll get a nice million VC on the fly, which means every week in City a millionaire will be born. If you need help with the music quiz… you can always listen to more, of course.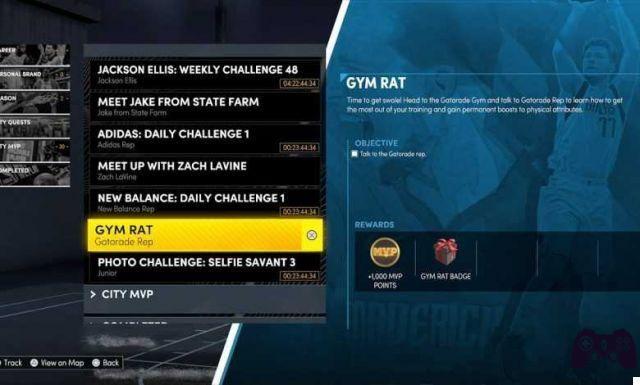 Playing Daily Pick'em - NBA 2K22: how to earn VC for free
Not to be confused with Texas Hold'em (please don't), the Daily Pick'em it's kind of like NBA 2K22's other methods of earning free VCs. There is a gambling element: there are points in the City and in Neighborhood where you can predict the winners of real NBA games. We don't know what the PEGI thinks about it, but you will certainly be able to scrape together VC based on the results. And if you can predict a full week, you will have plenty to swim (virtually) in gold.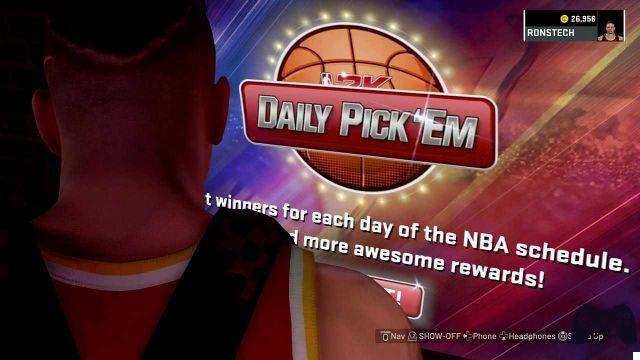 Play basketball - NBA 2K22: how to earn VC for free
It should be taken for granted, but that it is the championship in the mode MyNBA, progress in MyCareer or random matches in the City, VCs will rain on your head… on one condition. You will have to play well, but on the other hand you should already know how to do it. As part of MyTeam, however, you will not be able to earn VCs; instead you will end up with gods MT points.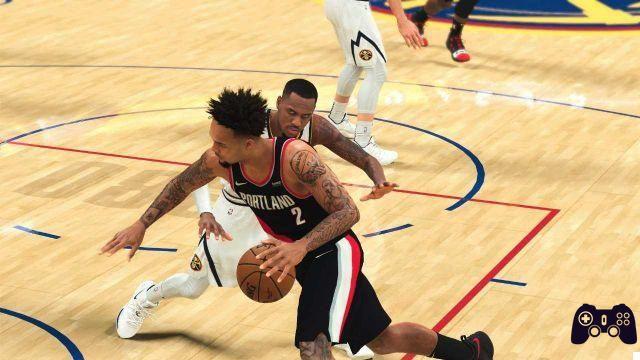 Enter the locker code - NBA 2K22: how to earn VC for free
If you no longer know how to earn more VCs for free in NBA 2K22, keep an eye on all locker room codes that you find for potential rewards. While these are usually MyTeam card packs, tokens, and cosmetic rewards, every now and then 2K Sports distributes virtual money with these codes, so keep your eyes peeled!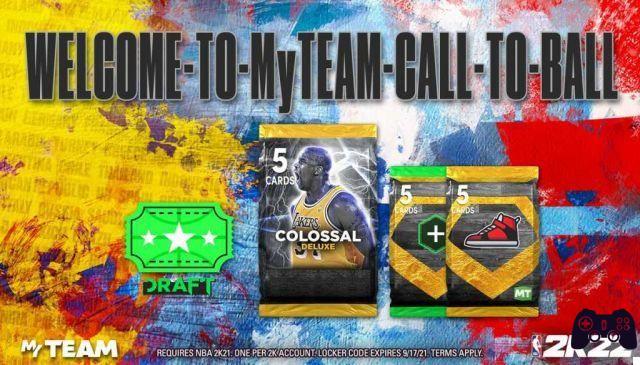 Sign lucrative approval agreements
Finally, the progress of MyCareer will allow you to create a Personal brand in several categories, which include how inclined you are to team mentality, flashiness or business strategy. The various Missions develop a certain type of talent, leading to the unlocking of lucrative approvals with which to obtain different contracts. By making them you will get VC, but building a balanced personal brand is a real challenge. Make sure you create secondary careers in the fields of music and fashion… and, of course, do yourself well on the pitch. Approvals await only you.
Now it's up to you to tell us yours: did you need the guide? Let us know below, and as always don't forget to stay on Holygamerz for all the most important news for gamers and more. For your purely gaming needs, you can instead find the best discounts in digital format on Instant Gaming.