In this guide we will see how to earn MT (main currency in My Team / MyTeam mode) quickly, on NBA 2K20
NBA 2K20 is the latest basketball title from Visual Concepts and 2K Games. As we all know, the game has always featured various modes to choose from, such as: Play Now, My Career and My Team. The guide will be based on the latter, as we will reveal some tips to earn the main coin of the multiplayer mode. Let's start with the guide on how to earn MT quickly on NBA 2K20!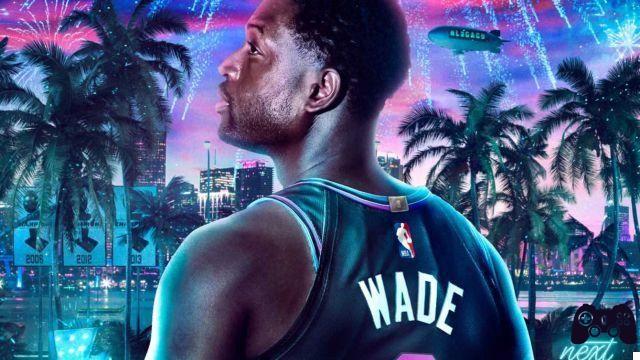 Let's start!
Let's start by explaining what MT credits are for. The latter are of vital importance to our team since, in addition to being able to buy additional players, coaches, and everything we find in the game store, allow us to get the contracts, without which it will not be possible to play the various matches.
Play various Domains - NBA 2K20 My Team: how to earn TM fast
It may seem like a trivial advice, but in reality it is not as many players put these challenges aside. THE of they are divided into: Domain '20, Historic Domain and Absolute Domain. It is essentially a matter of carrying out challenges with historical and non-historical (CPU-controlled) teams and, at the end of each single challenge, you will be rewarded with TMs in addition to those earned based on your performance. By playing at the maximum difficulty proposed you will be able to earn an average of 1900/2000 MT per game, as well as two packages that will give you some minor rewards such as contracts, uniforms and so on.
Stay up to date on Locker Room Codes - NBA 2K20 My Team: How to Earn MT Fast
I Dressing room codes they are essentially gifts from 2K developers. These codes will be posted on the official NBA 2k20 MyTeam Twitter account (viewable below). To be redeemed, they must be entered through the "Locker Room Codes" item in the My Team settings. Most of the time the prize will consist of throwing a ball which, based on where it ends up, will give you the corresponding bonus. Most of the prizes come with MT credits, so it is a quick and effortless method.
Tweets by NBA2K_MyTEAM
Watch out for proposed challenges - NBA 2K20 My Team: how to earn TM quickly
There are various challenges available in NBA 2K20 My Team mode, which are renewed periodically. Moments and multiplayer challenges can be very profitable, as well as all the rest that offer TM as a reward. Through such challenges you will be ableIn fact, receive bonus credits in addition to the classic TMs that are awarded at the end of the game.
Trading - NBA 2K20 My Team: how to earn MT fast
The trading of players (and not) it is one of the best ways to increase the income of our MT. This activity is certainly less fun and dynamic since we will have to search for players based on the color of their card and the price at which they are offered, and then sell them at a higher cost. If you feel like the new Di Caprio in The Wolf of Wall Street, however, it could satisfy you all right since you will have to analyze the prices of the various auctions to get the most profit.
To make the sale, simply go to "Auctions", set the various filters and proceed. Initially, we recommend that you focus on "Silver" or "Heat Check" players, gaining 500/1000 MT each time, up to the "Diamonds" and "Pink Diamonds", with significantly higher earnings. Another tip is to buy the most common "Diamonds" (or rare players in general) in conjunction with the release of the packages that contain them, since the prices will be quite low and will increase when the same packages are no longer purchasable.
Triple Threat Online - NBA 2K20 My Team: how to earn TM fast
Boycotted by many, the mode "Triple Threat Online" it is more fruitful than one might think. First of all, let's talk about matches that see 3 of our players collide against 3 opponents. These meetings have a really negligible duration since the first user to exceed 20 total points wins. Although at the end of the game we will be able to take home an average of 300 MT, there will be further prizes based on the famous "throwing the ball".
This minigame will allow us to obtain TM, Tokens and packages of various kinds. In just a few hours of gameplay it will allow you to get many more credits than expected!
The guide ends here
This was our guide on how to earn MT fast in NBA 2K20 My Team mode. We remind you that on our site you can find a detailed review that highlights its strengths and weaknesses, viewable by clicking here.
For other guides, news and everything related to the gaming world (and not only) stay tuned to Holygamerz!