In this guide we will see how to change the face and appearance of MyPLAYER, in the new NBA 2K20 basketball title
NBA 2K20 is the new chapter of the most famous basketball saga in the world. Released on September 6 for PlayStation 4, Nintendo Switch, Microsoft Windows and Xbox One, the title developed by Visual concepts has several modes to choose from. One of the latter is My career, which allows us to play as a budding player who will have to be able to enter the Olympus of the NBA. NBA 2K20 allows us to change the face and appearance of the my PLAYER and in this guide we will see how to do it.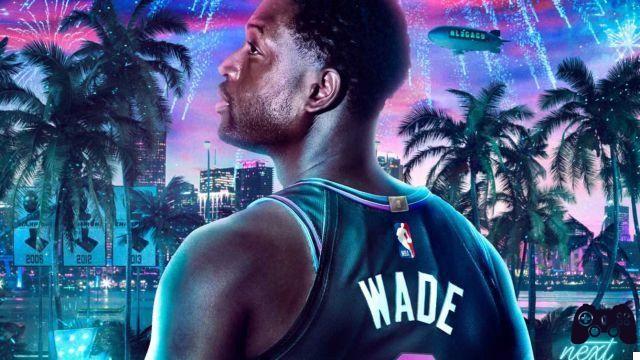 NBA 2K20: how to change the face and appearance of MyPLAYER
To customize your player we have two ways: create it from scratch, choosing the predefined faces or scan our face with the smartphone app MyNBA2K20 in order to reproduce it in game. Regardless of which mode you choose to use, you will be able to modify your player's model, change faces and other features during the course of My Career mode.
How to change the appearance of our player
Let's start by saying that once we have created our character for the first time, it will not be possible to change his face immediately afterwards. This also happens to users who (like me) have tested the NBA 2K20 demo, who find themselves with the character created previously in the full game, not having the possibility to change his face.
Ma when you can change the face and appearance of MyPLAYER in NBA 2K20? Simple, going forward in your career, more precisely after the cinematics that follow the first game, you will be redirected to a menu that allows you to continue with the story. Here, among the various options, there will be one called "My PLAYER", through which you can reset and change the face, hair, skin color and so on.
If you choose to modify your player through the predefined faces, everything is very simple, unlike scanning via smartphone. The latter provides, in fact, theinstallation of the MyNBA2K20 app on Android or iOS. Once the application is installed, you will need to scan your face through the different angles. Often the result that comes out is not satisfactory, but in any case you can try to scan again or change one of the default faces.
The guide ends here
This was our guide on how to change your player's appearance in NBA 2K20, was it helpful to you? On our site there is a guide on things to know before starting this video game, to read it click here.
Our review of this title will be released shortly, but in the meantime you can continue to follow our site for news, guides, specials and everything related to the gaming world.