Monster Hunter Generations Ultimate finally arrives on Nintendo Switch, let's find out how to transfer the saved data of the 3DS on the Switch
The popular Monster Hunter series of Capcom arrived on Nintendo Switch this week, with the worldwide release of Monster Hunter Generations Ultimate, an expanded version of Monster Hunter Generations per 3DS. If you've already spent a considerable amount of time on the 3DS version and don't want to start over, you can transfer your game progress to the Nintendo Switch and continue with your adventure. Performing the transfer is a fairly straightforward process, but there are a few steps you need to follow, which is why we have included this handy guide to help you.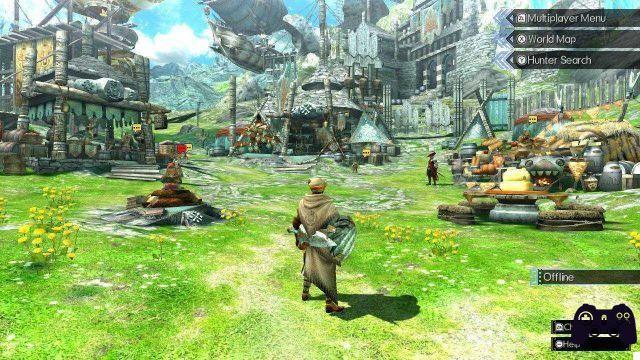 Monster Hunter Generations Ultimate su Nintendo Switch
Monster Hunter Generations Ultimate: Transfer data from 3DS to Switch
To transfer your 3DS save data to the new Switch platform game, you must first install the application dedicated to data backups Monster Hunter Generations Ultimate on 3DS. You can download the app for free from 3DS Eshop or directly on the website of Nintendo. Once installed, follow these steps on the application:
Click on the function Save data transfer
Choose the option for connect the 3DS and Switch systems.
This will generate a transfer password. Keep in mind that it is necessary dispose of an Internet connection to generate a password.
Once this step is complete, the Save Data Transfer app will show you one new option:
Click on "Show transfer password"
Choose the option Data transfer from the main menu of Monster Hunter Generations Ultimate on Switch.
Select the option for connect 3DS and Switch
Enter the transfer passwordwhen prompted to establish a connection between consoles.
With these preliminary steps, you will now be able to send your save data to the game on Switch. Return to the "Save data transfer to 3DS" app. Click on the option "Save data transfer", Then choose to send the data when requested. Go back to the Switch, select "Transfer data from main menu Monster Hunter Generations Ultimate "once again and choose the option for"receive save data". Your progress will then be carried over.
Once you have transferred the save file, you will be able to use the same cacciatore ed equipment in Monster Hunter Generations Ultimate on Switch. Beware though, while most of your data is being transferred, there are a few minor exceptions, such as shipping mode progress.