Metal Gear Survive will officially be the next chapter in the successful franchise. Or at least, lucky until Hideo Kojima left Konami. While waiting to try the final version of the title, the beta is already available on PlayStation 4. How to level up quickly?
In our guide to Metal Gear Survive we will give you some advice on how to level up fast. Since this is an online title and very much devoted to multiplayer against fierce opponents, we don't want you to end up killed after the first few minutes of the game. The first time you go onlineand you will start with a ranking level of 10. From here on you will need a specific type of item in order to level up, as the progression was not designed in a linear fashion.
At first this progression system can leave you confused, but don't worry, because we have done our utmost in detail: now we will show you how Metal Gear Survive currency works, how to get it, and how to finally spend it to level up.
Getting the Kuban Energy - Metal Gear Survive: how to level up fast
Level up in Metal Gear Survive requires obtaining a very particular material, called Energy in Cuba (Kuban Energy in English). There are a few different ways to get it, although the main one is complete the missions of the game, both alone and online. This will allow you to get your hands on a lot Energy in Cuba, which you can then spend to level up your character.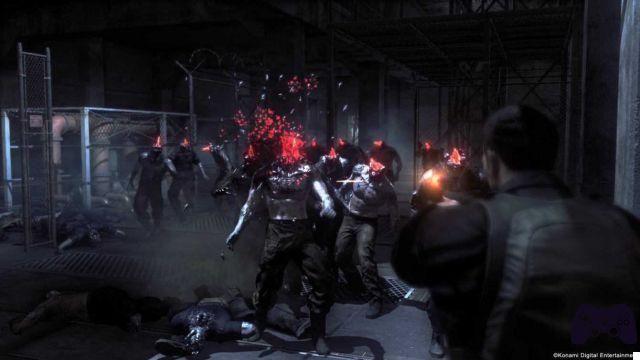 But leveling up is not the only reason why we advise you to accumulate theEnergy in Cuba. In fact, every time you level, you will also earn a single skill point. This skill point can be spent to unlock or upgrade various skills and talents on the Survivor Page of your menu. There are so many special and deserving talents in Metal Gear Survive to choose from, and the most useful will affect yours Strength, Vitality, Dexterity and Endurance. In short, a question of priority on the battlefield.
Making the most of skills - Metal Gear Survive: how to level up fast
Each of the elements just mentioned, Strength, Vitality, Dexterity and Endurance, can be enhanced thanks toKubar energy up to a maximum of five times in total. In this way, by upgrading the skills, we will become the strongest survivors around. Of course, it is also possible to indulge in additional skills that you can purchase in the game, which will help you in different ways against the zombie hordes, or to try to obtain materials with which to upgrade your base.
Our advice is to personally test all available skills and abilities, in order to select the ones that are most suitable for you. In fact, the choice will be different based on each type of player who will compete in Metal Gear Survive. This also it will maximize the amount of time spent mastering the individual skills, in order to fully understand how they work, e will reduce the amount of points spent for things that didn't really interest you.
To be learned in Metal Gear SurviveHowever, there is still a lot, especially for those used to the other titles in the Metal Gear Solid series. We will continue to make guides as soon as we have more material on the title, which is currently only available in beta form. The game will be officially released next February 22.