In a 2020 where Riot Games has conquered the public with its games, Legends of Runeterra continues to collect numbers. For this reason, today we want to show you how to farm rewards in no time
Il CCG Riot is slowly destroying the competition, drawing users from other online trading card games as well. Since its launch, Legends of Runeterra has been a great success among both card game fans and League of Legends fans, also and above all thanks to its non pay-to-win setting. For this reason, today we want to show you how to quickly farm rewards in Legends of Runeterra to build your winning deck. quickly!
Never pay to win
As you already know, the most interesting aspect of Legends of Runeterra is related to the game economy and the ability to set aside as many rewards as possible. Thanks to its setup (and Riot's free to play policy), there are no microtransactions in this GCC and cards are only obtainable through chests and rewards. These chests are obtainable thanks to exp points. obtainable by completing missions or simply playing against other players.
For this reason, many players have tried their hand at finding guides and useful tips to get the rewards as quickly as possible from day one. In this regard, today we want to explain how to farm chests and rewards in Legends of Runeterra in a short time. Are you ready, summoners?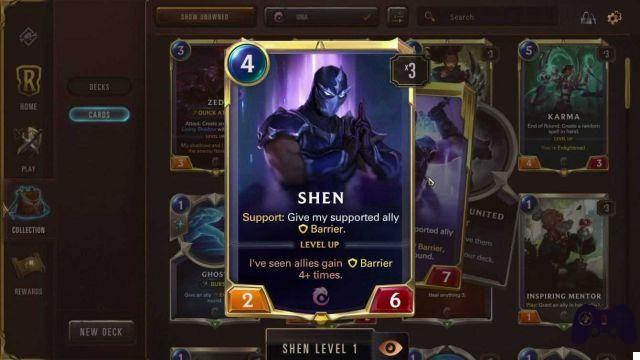 The tutorial - Legends of Runeterra: how to farm rewards fast
As in any self-respecting game, even in Legends of Runeterra there is the tutorial at the beginning of the game. This is already a good place to start, as during the tutorial you can earn experience points for unlock the first contents. In particular, upon reaching level 10 you will be granted a Expedition token bonus, which you will need once again to get rewards. By completing all the tutorials offered by the game you will arrive at level 8, so we advise you to play at least 3 games with the 3 standard decks that the game offers you.
Once you have played these 3 matches, you will not only have risen to the level 10, but you'll also get a bit clearer overview of both game mechanics and deck composition. Once you have leveled up then, go to the rewards menus and redeem what you have earned. Once this is done, we can proceed with the shipments.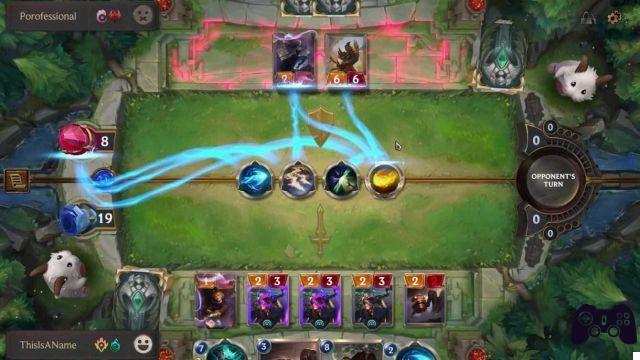 Expeditions - Legends of Runeterra: how to farm rewards fast
Expeditions are very similar to the arena of Heartstone, in which players are asked to complete a deck with random cards. Unlike the Arena, however, in this case it is possible to take a trio of cards at a time by choosing between the different regions of the game. Furthermore, in expeditions you are not eliminated at the first slay, but losing 2 games in a row, thus giving players a second chance. The goal is to reach the maximum of 7 victories to unlock the rich rewards of this mode. Moreover, after each round, it is possible to change or earn some cards to enrich the deck you are using.
Having said that you are ready to face your first expedition. Use the bonus expedition token that you obtained earlier and launch into battle. Obviously, the higher a rank you reach in the expeditions, the better the rewards will be. Also beware: in case of defeat a second chance is offered, but only until the sixth round. The seventh (and last) it will be dry, so do your best to take the loot home!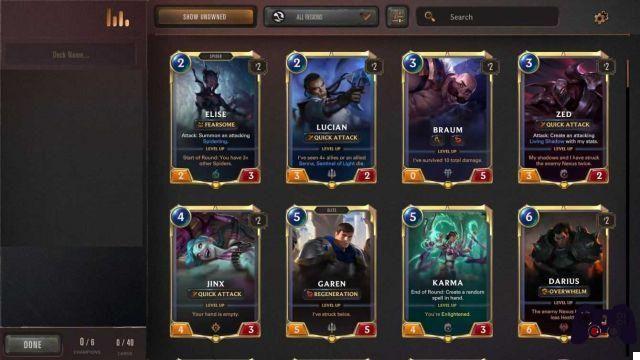 Region Change - Legends of Runeterra: How to Farm Rewards Quickly
Another great strategy to farm fast in Legends of Runeterra is to change region of interest at a certain point. In fact, in Legends of Runeterra it is possible to choose a region of interest, set up as small independent "Battle Passes". The experience points we will get will unlock the rewards related to that region, which can be changed to our liking. The trick here is to reach the gold chest among the rewards of the region we have chosen, and then move on to another region. Once we reach the gold chest of the other region we change again and so on.
The purpose of this tactic is to get the most rewards in the shortest possible time. As you progress through the rewards of the regions, it becomes increasingly slow and difficult to obtain the chests and rewards, so this technique is essential for optimizing the times and earning cards and crystals quickly.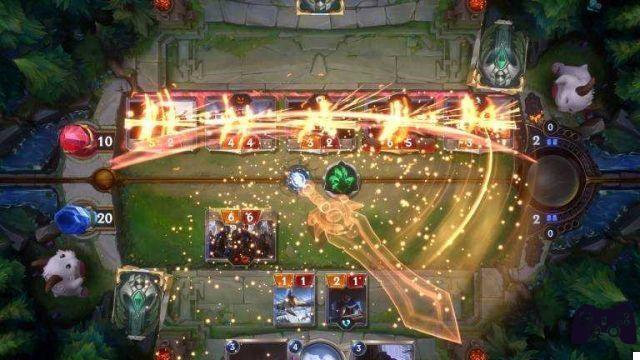 Weekly chest - Legends of Runeterra: how to farm rewards
The last method that we want to show you in this guide on how to farm rewards quickly in Legends of Runeterra, concerns the "Weekly Chest". The Weekly Chest is a fixed reward that unlocks every Tuesday. Thanks to this reward, it is possible to obtain three chests full of cards, fragments and jokers. The weekly chest is leveled up thanks to experience points earned by playing, so all you have to do is play a lot and smartly! By reaching the highest level of the weekly chests, you will get the following rewards:
66 Common Cards
22 Rare Card
4 Epic Cards
2 Champions
3,400 Shards
Furthermore, our advice is to wait for Tuesday to do any "operation" concerning your cards or your decks. In this way you will realize the rewards obtained, and you will be able to quickly and better build the deck that interests you most. craftando the cards you are missing. Remember that you can also craft cards thanks to the "jokers" based on the corresponding color, so keep them dear and do not waste them casually.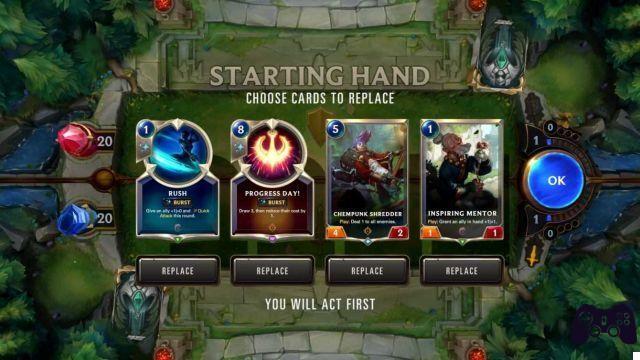 Have a good mission!
Well friends, even today we have reached the end of this guide! These were our tips on how to quickly farm rewards in Legends of Runeterra. We hope we have been helpful and as always we invite you to stay connected on Holygamerz for more guides, news, reviews and much more from the world of video games. Hello and good luck, summoners!