In Immortals Fenix ​​Rising the Coins of Charon are quite useful for the purposes of the game. So here we explain how to get them
In Fenyx Rising Immortals, when you are not intent on wandering far and wide in a feverish search for Greek deities and the most disparate mythological creatures, you will be able to find and complete various Challenges of the Myth scattered across the map. There are different types of challenges to be faced and completed in this one cartoonesco open world, and each will reward you with Coins of Charon, resources and a lot of lore up Zeus, Prometheus and Daedalus. In short, it would seem that the game is worth the proverbial candle in this case.
Some myth challenges are hidden behind puzzles of various kinds and others are available anytime after you find them, such as navigation challenges. Here, then, in this guide on Immortals Fenyx Rising we will provide you with a quick rundown of each type of challenge available in the game and how to complete them to earn the coveted Coins Charon to spend to raise your level ability. But now, before continuing, a brief recap on this new Ubisoft IP.
Ubisoft's bet
From Thursday 3th December is available in all physical and virtual stores Fenyx Rising Immortals, the latest production by Ubisoft Québec. For the record, this is the same study that proposed the impressive one a few years ago Assassin's Creed Odyssey. Ironically, just from a glitch of the latter title, the Canadian software house got the inspiration for the new IP with a mythical background. In essence, the bug triggered the absurd transformation of the Adrestia crew members into Cyclops. At the same time, the studio felt that it had not completely exhausted the desire to explore the boundless mythological repertoire on which the Hellenic world of antiquity based part of its identity.
Here then is that in Fenyx Rising Immortals we will find ourselves in a fight with the Cyclops, the Minotaur and the other unfriendly creatures you may have heard of at school. Once again Ubisoft returns to the tried and tested formula openworld to which he has dedicated most of his productions over the last few years. This time, however, the production stands out for its ironic, sometimes even light-hearted appeal cartoonish, as among other things emerged from this trailer. In the game, you play as Fenyx, a fully customizable character, who ventures into a huge world made up of seven regions. The title is proposed as a sort of curious mixture between the atmospheres of Kid Icarus Uprising and the Zeldian ones at Breath of the Wild although certainly, it also manages to establish itself with its own singularity independent of any type of previous production.
The production of Ubisoft, without a doubt, is appreciable regardless as the first example of a 'Unpublished IP. In short, the colossus has decided to bet on this production instead of relying on yet another series sequel already trite and withdrawn. Say no to any kind of further chat now and we will proceed to illustrate in succession the methods to obtain the Coins of Charon di Fenyx Rising Immortals.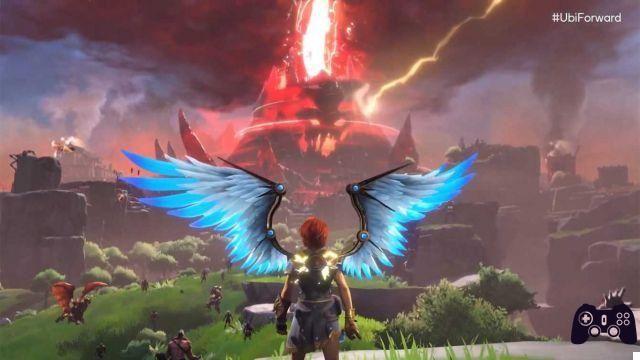 Challenges of the Myth - Immortals Fenyx Rising: how to get Coins of Charon
We now offer you a rather schematic overview of the various Challenges of the Myth that will allow you to obtain Coins of Charon in Immortals Fenyx Rising. Essentially, there are four Myth Challenges you will encounter in each area of ​​the map:
Challenges of navigation
Challenges of Lira
Challenges ofFresco
Challenges of Odysseus
These challenges can be completed in any time. Also, repeating them won't be complicated at all. For example, if you fail a sailing challenge, you can immediately restart it without penalty. Keep in mind, however, that in this case you will have to do by selecting the restart option. You can use your Far Sight to find these challenges as you look around or expect to come across them naturally. At the end of each challenge, you will receive some Coins of Charon that you can use in the cistern of the river Styx in the Hall of the Gods to upgrade yours divine powers and unlock new skills.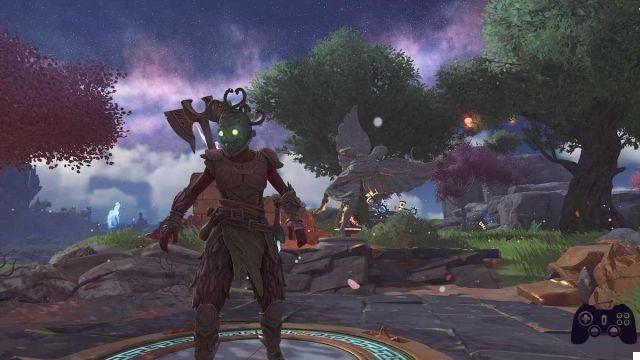 Sailing Challenges - Immortals Fenyx Rising: how to get Coins of Charon
Daedalus has several endurance challenges in store for you. Basically, it is time trials. You will have to run and fly to a specific location on the map which is marked with a Ray of light golden and is not always so noticeable at first glance. It looks like you can also use yours mount during these challenges. In our opinion, this option could be revised in aeventuale futura patch, since the mount obviously simplifies (and not a little) the task.
To face one of these challenges you will need to stand on the golden platform with the symbol of the winged sandal. You will then have to wait for the sound of a horn. From there, look for the ray of light to see your destination. You can also study the path a little before you start getting serious. You will still have the option to reset the challenge if you fail. However, as we mentioned, you will have to be quick to select the option or it will disappear. What we have shown you here is the first method to obtain Coins of Charon in Immortals Fenyx Rising. Let's see the other three below.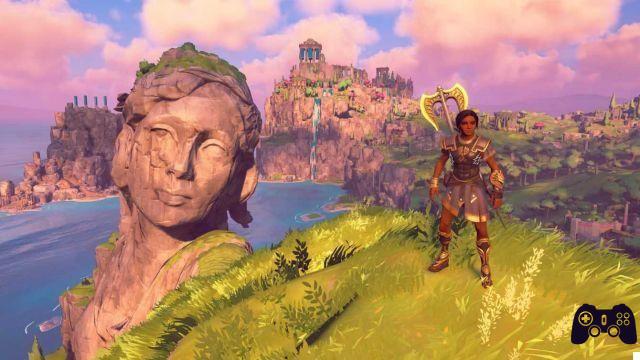 Challenges of the Lyre - Immortals Fenyx Rising: how to get Coins of Charon
One of the first Challenges of the Myth you will come across when starting Fenyx Rising Immortals and the Challenge of the Lira, with the Lira Grande accompaniment, even these challenges will allow you to scrape together Coins of Charon. The Lira Grande is a musical instrument and conveniently serves as a point of fast travel.
You will have to look for the small liras, which are indicated on the map as one music note (a quaver, to be exact) that you can often hear before you even see. Notes can be found outdoors, but are sometimes stuck behind some puzzle hidden by a crate, then look for the icon in the navigation bar, on the map, or for a distinct melody similar to a 'harp.
Once you find a little one lira, interact with it and carefully observe the order in which the strings are plucked. Each lira has four strings and it will play four or five notes in sequence, so once you've heard them, go back to the Grande Lira and shoot the arrows at the corresponding strings. If you miss a string with the arrow, you will have to start the sequence again. Each Lira Grande will grant you three or more awards for finding these unique songs and it is undoubtedly an easy and enjoyable way to get more Coins of Charon.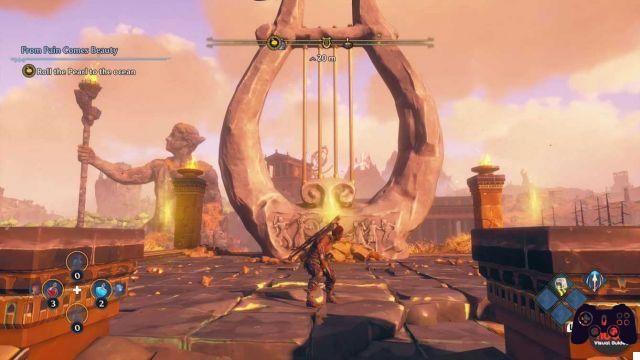 Fresco Challenges - Immortals Fenyx Rising: how to get Coins of Charon
Le Challenges of the fresco involve moving smaller murals inside a small blackboard to create acomplete imageto. Yes in short, it is about puzzles In the true sense of the word. Some of these puzzles are guarded by enemies or blocked by some kind of puzzle. With others, however, you can interact freely immediately. Space on the board is limited and you will need to show off some of your skills problem solving to understand how to place each piece in the correct place.
You will find yourself pushing the various blocks back and forth to put them in the right order, but if you realize that you have made a mistake to the point of no return, you can safely hold down the start menu button to restore the challenge or load to the previous checkpoint if you have saved before starting the puzzle in question. Now let's see the last method of obtaining Coins of Charon in Immortals Fenyx Rising.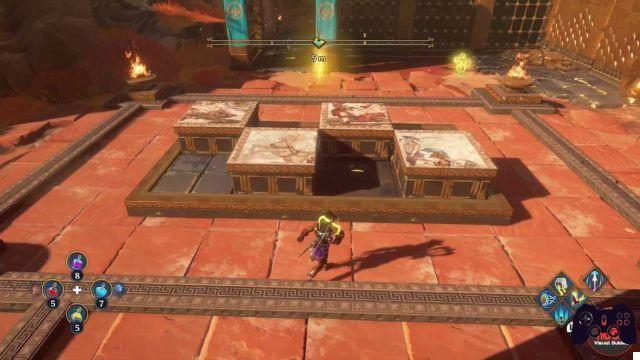 Odysseus Challenges - Immortals Fenyx Rising: how to get Coins of Charon
Finally, here we are at Challenges of Odysseus. To access these challenges you will have to go and position yourself on the golden platforms with the helmet symbol and throw darts using the arrows of Apollo. You will have to guide your arrows through some sort of ad path obstacles, through small circles until you reach a lighthouse or an incense burner. Some of these challenges involve passing arrows through fire to light a beacon. For others, just follow one simple trajectory.
You will have to keep an eye on yours resistance to overcome some of the longer routes. The arrows themselves can be a little challenging to maneuver as they move fast enough, but again, you can retry this type of challenge as many times as needed. Also by accomplishing these challenges in Fenyx Rising Immortals you can get your hands on the coveted ones Coins of Charon.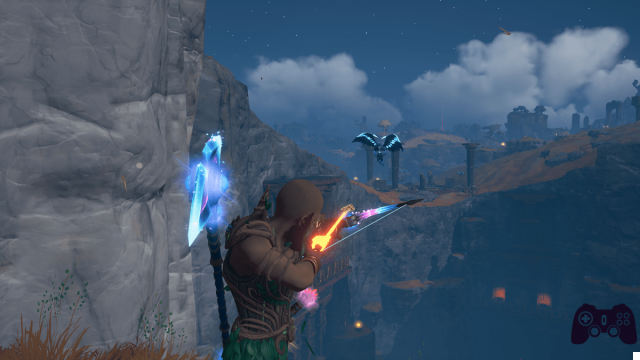 The winning combination: fun and progression
That's all. Challenges are a great way to give variety to the rhythm of the game. We invite you to try them because they are not only useful but also pretty funny. In short, you have an excellent system at your disposal to grow your character without being forced to boring exhausting sessions. grinding.
Thank you for taking the time to read this guide on how to get the Coins of Charon in Immortals Fenyx Rising. We remind you that you will soon be able to read the review of this title on our pages. Staying on the subject, we invite you to take a look at our other guide on weaponry of the game. Here you will find information on ability and here the best tips and tricks to get started to play. Stay tuned to Holygamerz for all the news and curiosities from the gaming world and beyond.