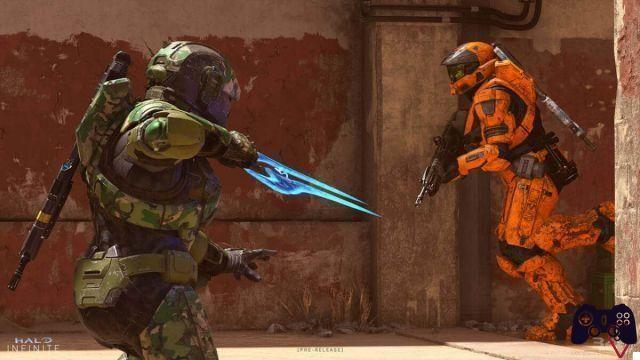 Halo Infinite is finally available, we have talked to you extensively in the game in our dedicated review, but today we are here on this guide to talk to you about how unlock secret armor for multiplayer during the main campaign.
How to unlock secret armor in Halo Infinite? Here is the guide
In the game of 343 IndustriesIn fact, you can dedicate yourself to exploration and get rewards for your Spartan online, so as to further differentiate yourself from other players. Let's start by saying that, to start, the first thing to do is free the FOBs under the control of the Outcasts. Once this is done, the location of the collectibles throughout the area will be revealed, including the 34 UNSC containers.
Once these marks appear on the map, you just have to go and get them all. Below are the possible rewards you can get:
Various emblems
Exclusive coatings for the Mark VII armor core
Coatings for weapons
Weapon pendants
Postures for your Spartan
Vehicle coatings
This is all about our guide dedicated to Halo Infinite secret armor, we hope we have been useful to you. If you need further help with collectibles, we refer you to our complete guide dedicated to skulls. Did you know that due to a patent the name of the first expansion of the Microsoft exclusive may have been revealed?