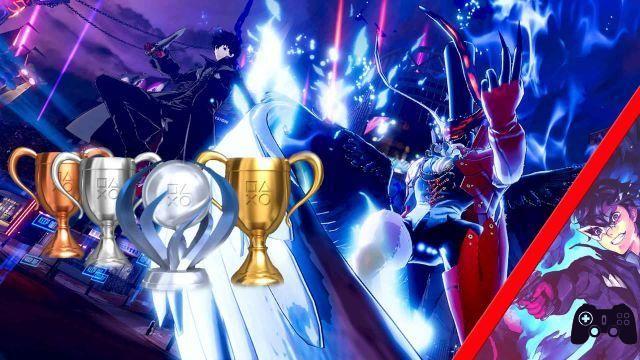 This new chapter in the Persona series will have, like its predecessors, several challenges waiting for you before reaching the coveted Platinum trophy. Persona 5 Strikers takes place 6 months after the events of Persona 5, when Joker decides to visit his friends in Tokyo so they can spend the summer together.
For more information on the title, you can consult ours complete guide to the game.
Unlock trophies
Bronze
Silver
Gold
Platinum
How to unlock all trophies
Completing the game 100% will certainly not be an easy challenge. To do this you must necessarily follow three steps:
Finish the story at least once and complete all side quests
Unlock and complete the New Game +
Complete the Prisoner's Register 100%
The reason? Some trophies will only be unlockable after completing certain challenges. One run isn't enough to earn the total trust of all your friends.
Bronze Trophies
Silver Trophies
Gold Trophies
Platinum Trophies
And here, after completing all the requests for the bronze, silver and platinum trophies, you will get the coveted platinum trophy. The latest trophy is "Authentic Phantom Thief" and will be unlocked after getting all trophies.