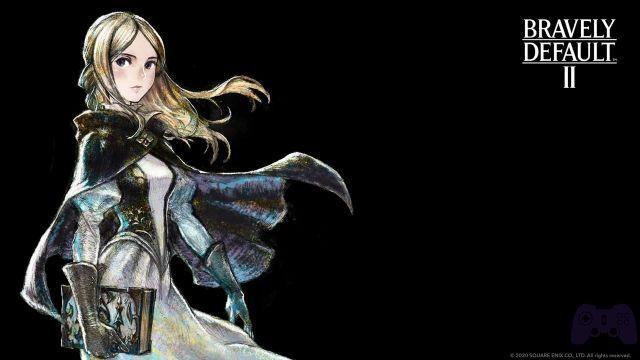 Adelle is a skilled mercenary of Bravely Default II who left her hometown to find her missing younger sister. During her journey she will be hired by Elvis as a bodyguard as they both share the goal of finding asterisks. He begins his adventure with the class Handyman but it can of course change it, like any character on your team.
Goal of the trip
As previously stated, Adelle is on the hunt for her missing younger sister. During his adventure he will first join Elvis, with whom he will develop a strong bond, as a bodyguard and later to Seth e Gloria after their meeting in Halcyonia, one of the Excillant countries.
His journey will reach a turning point when he learns of a peculiar fact: a mysterious woman seems to be giving asterisks as a gift to people. The rest you will have to find out by playing, so we stop here with the description.
Best classes
Adelle presents herself as a character devoted to defense and physical damage. An excellent class found in the Prologue is the Armored Infantryman, which will allow you to inflict good damage and defend your allies. Another excellent choice remains the Monaco, good because of the high HP and the Bare Hands ability.
As the chapters progress, you will unlock classes that will allow you to capitalize on their physical attack such as Furia, Dragon e Spectrum. Our advice is to focus more on the last two and on Thief, as Adelle usually performs best as a fast, critical-damage character. Another great option is provided by the Master of Swords, especially when paired with the Dragon.
Nothing prevents you from alternating magical classes as well, but basically you should use Adelle with physical and possibly fast classes like some of those mentioned above. To find out more, you can read ours class guide or maybe even the complete solution to the game.