Finally, the new Sony exclusive, Ghost of Tsushima, is out, we tell you what you need to know to enjoy this Japanese adventure to the fullest
With the ninth generation of consoles upon us, the chapter that concerns slowly closes PlayStation 4. You would not think but now seven years have passed since its release, an event that has also started the publication of some of the best Sony exclusives. Today we are talking about the last of this generation, chatted and discussed for a long time, now it is finally playable in all its romantic beauty. Let's find out then what you need to know before starting to play Ghost of Tsushima.
Everything you need
Ghost of Tsushima is an open world video game developed by Sucker Punch and published by Sony. The story takes place on the Japanese island of Tsushima in 1274 during the invasion of the Mongol empire. In this guide we will explore everything there is to know about Ghost of Tsushima and what you might need before you start playing. Since it is a rather large video game, you will hardly be short of activities and places to visit, however we want to give you some indications to better manage your time.
The importance of exploring Tsushima - What to know about Ghost of Tsushima
Ghost of Tsushima is a video game that heavily relies on the exploratory spirit of the player thanks to a world full of things to see and discover. Many of those unknown to us are visibly marked on the map with a question mark.
Reaching and discovering these places is strongly recommended because they may hide some interesting prizes and treasures. You may have the opportunity to find a bowmaker for enhance your bow, a guide that shows you the next point of interest or a more classic one encampment of enemies to be razed to get closer to the next skill point. However, not everything is marked on the map or in the interface, so it becomes necessary to keep your eyes open and be attentive to some details.
Foxes or golden birds for example, if followed will lead you to sanctuaries or points of interest. Although they are initially easy to miss, with a little attention it will almost become a habit to locate and follow them. Always with regard to exploration, you should keep the achievement of the as a priority Thermal Sources e Bamboo Strike Challange. The former has the ability to increase your maximum life, while the latter increase Determination. All features that will certainly come in handy in the fights in Ghost of Tsushima, so find out what you need to know in the next point.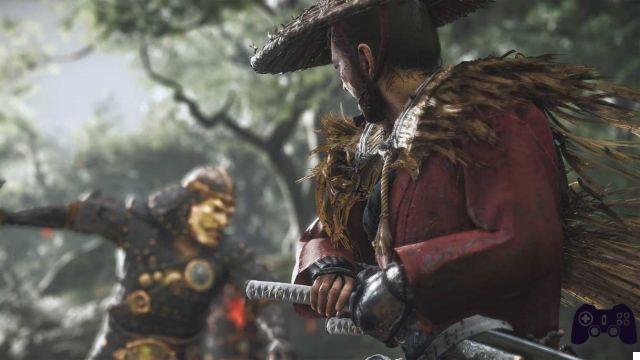 Don't Go Headlong into Fights - What to Know About Ghost of Tsushima
Although the differences with Sekiro are quite evident, there is a rule that unites the two games: do not jump headlong into fights. It is a suicidal instinct that unites all players, and Ghost of Tsushima punishes all the reckless ones.
Pressing a single button furiously will do no good and will lead to dishonorable deaths most of the time. Combat in this game relies heavily on the use of Posture, Deviations e dodge; these are the things you need to pay the most attention to. So wait for the right moment to attack, whether it's an opening in the enemy's defense or the perfect moment to counterattack.
However, when you are less directly involved in a fight, you will be able to plan your actions. One of these could be that of face a single enemy in a Comparison, opportunities that the game offers very often. With each successful takedown, you will automatically enter combat with a healthy dose of Determination, which makes things a lot smoother for the rest of the challenge.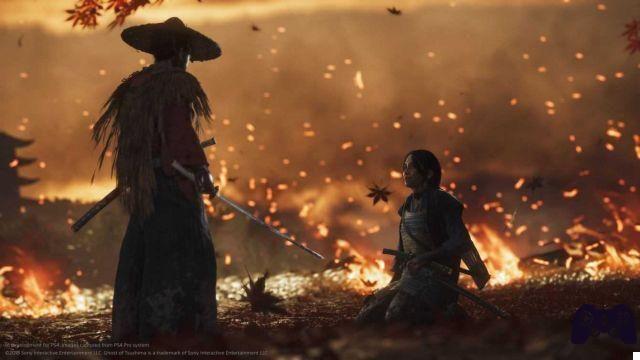 Killing and Confronting Archers - What to Know About Ghost of Tsushima
Among the enemies you will hate and will give you the most trouble there are certainly archers. They can shoot lethal arrows from great distances and with great accuracy. An even more painful nuisance if you're facing a group of other melee enemies. We therefore advise you to locate them as soon as possible and take them down to avoid any problems. However, if they are the first to notice you, be prepared to deflect their arrows with a special technique.
In the samurai skill tree you will find a skill called Deflect Arrows. The name of this technique is rather self-explanatory, in fact it serves to deflect incoming arrows. Whenever you block, you will automatically reject each arrow on an arrival. This skill becomes available very soon in the game and we recommend that you acquire it due to its extreme versatility.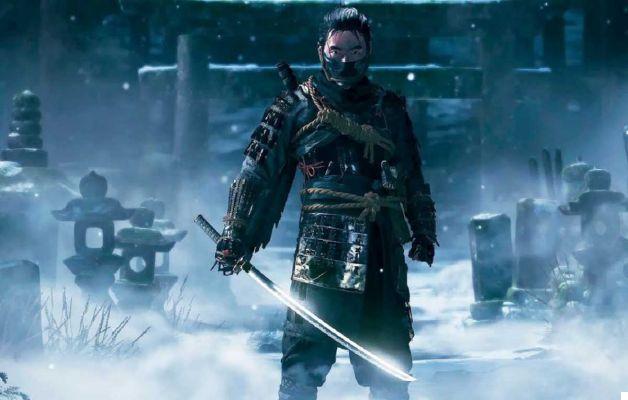 Deviating Best - What to Know About Ghost of Tsushima
One of the most important mechanics and that you should make the most of in Ghost of Tsushima is precisely that of the Deviations. As it already happens in other games it is a way to block the attack of an enemy, opening a window to counterattack. However, it is not possible to repel all attacks, in fact some must be dodged, risking being hit with the wrong timing. With techniques Unyielding Sword Parry e Unyielding Spear Parry, it becomes possible to deflect even unblockable attacks.
To make Deviations even more effective, there are two other very useful techniques: Perfect Healing Parry e Resolved Parry. With the former you will recover a small portion of life with each successful detour and with the latter you will gain Determination.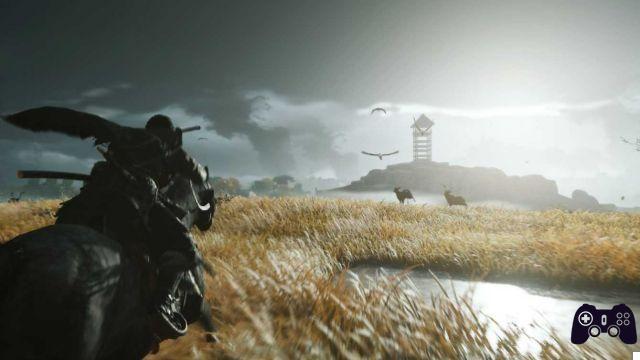 The two fundamental amulets - What to know about Ghost of Tsushima
If it wasn't already evident enough from the previous point, being good at counterattacking can bring certain obvious benefits. Enhancing the mechanics therefore becomes fundamental, especially for those who feel more comfortable using it. Useful for everyone is l'Amuleto di Mizu-no-Kami which can be found at the Spring Fall Shrine, increases the execution window of a Deviation, thus making it easier to execute. Maybe later you may not need it anymore, but during the first few hours of the game it could be essential.
Another extremely useful amulet, which you may decide to wear for the entire duration of the game, is that of Amaterasu. With this on, for each enemy you kill, you will regain a moderate amount of health, especially versatile when you have to face a large group of enemies. You will get theAmaterasu amulet al Golden Summit Shrine.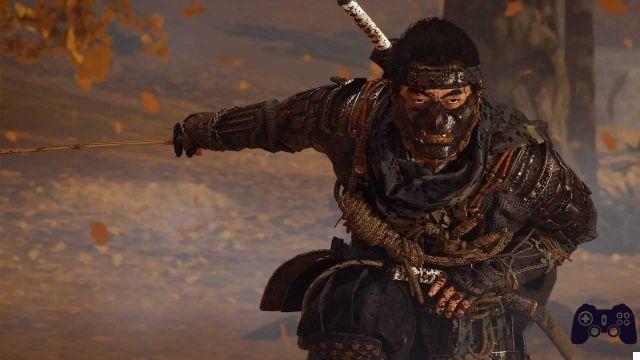 Wear the right clothing - What to know about Ghost of Tsushima
While there is no legendary or level-based gear, deciding on the right outfit based on the situation can have its benefits. L'Wayfarer's armor for example it is useful for exploratory moments, so you will be able to take advantage of the guide wind to increase your visual range, dispersing 30% more of the fog of war.
THEarmatura del clan Sakai On the other hand, it is perfect to wear for close combat as it gives an increase to melee damage and a 25% chance to terrify the enemy after winning a confrontation. So always pay attention to what you are doing in the game and equip a set according to the situation.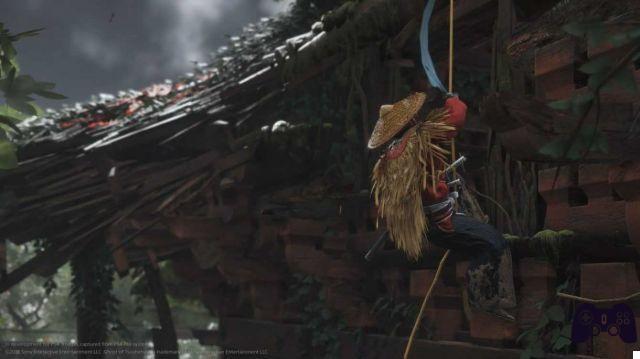 And this is all
With the information we have provided you should know what you need to play Ghost of Tsushima. In case you have any doubts or want clarification on this adventure created by Sucker Punch and published by Sony, ask us your questions below in the comments or take a look at our other guides.
Ghost of Tsushima is now available exclusively on PlayStation 4. In the meantime, I invite you to continue following us on Holygamerz to stay updated on the world of video games and technology.