In this new guide on Genshin Impact we will explain how to get Primogems by listing all the methods currently available
Genshin Impact is a action RPG with mechanics from gacha game which was developed by the Chinese software house myHoYo. It has been quite some time since the game's launch, but still the title continues to be played by many people.
Also, given its huge and growing success, every day many new players are approaching it for the first time. To help newbies we have therefore decided to write this guide, where we will explainor how to get Primogems in Genshin Impact.
The most important currency
Before starting to explain how to get the Primogems on Genshin Impact we want to talk to you about the usefulness of these items. The Primogems are ultimately none other than one premium currency which will allow you to buy various things within the game. This money for example can be spent on restore the resin but its main use is to make you buy the fairies, of the objects that will be fundamental for get new equipment and especially characters through the Wishes.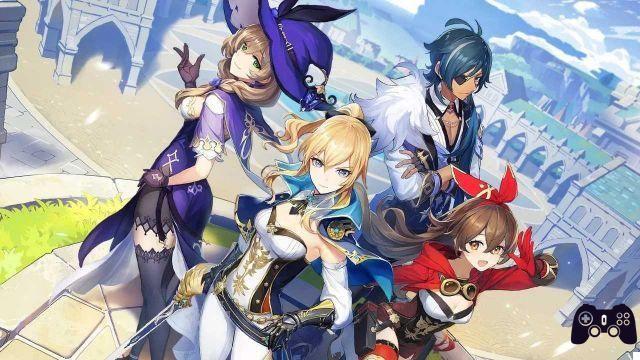 Daily Missions - Genshin Impact: how to get Primogems
As you can imagine in Genshin Impact there are many methods to obtain Primogems and one of the best is to complete the daily questsAnd. In fact, every day they will be assigned to you 4 missions which, once completed, will allow you to obtain various rewards. By completing all the quests you will be able to earn a total of 60 Primogems per day, a considerable figure.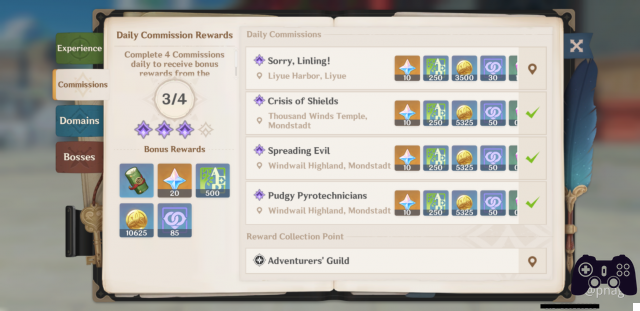 Daily check ins and login events - Genshin Impact: how to get Primogems
In Genshin Impact it is also possible to earn Primogems simply through daily check ins. By entering the game at least once a day you can in fact receive many different rewards, including Primogems. If you can connect consistently every day you should be able to achieve without much effort at least 60 Primogems per month. Furthermore, the game may reward you with these precious gems even if you log in for a specific number of days during an event or in case you log in during special days (e.g. holidays).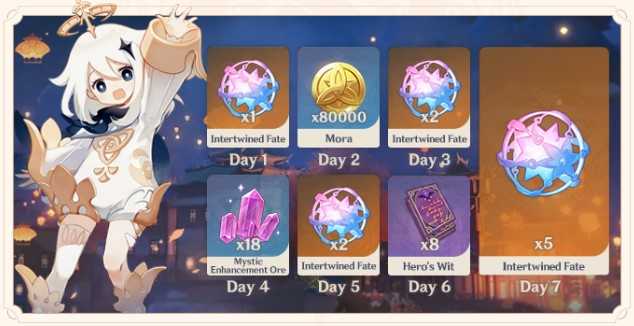 Events - Genshin Impact: how to get Primogems
If you want to earn a large number of Primogems easily it doesn't get any better than that attend events. Arriving at the end of an event and above all completing its missions you can in fact get so many gems in no time. The only flaw is that the events they are not always available and consequently this method will not be applicable at all times.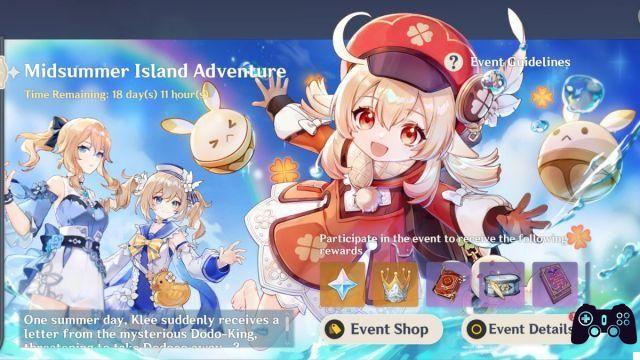 Exploration and achievements - Genshin Impact: how to get Primogems
Another very fun but unreliable method of obtaining Primogems is to explore the game world... Aprendo i coffers and unlocking i waypoint in fact, you can occasionally obtain small amounts of gems. Of course, this way you can never have a steady income of Primogems, but in the end, getting rewards just by playing is not bad at all.
Additionally, while exploring, you may also have the opportunity to complete some of the many achievements in the game. Each of these goals will reward you with 5, 10 or 20 Primogems and some of them will be really easy to obtain during the first few hours of the game.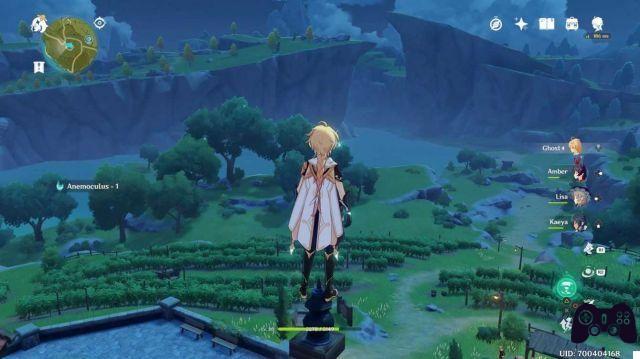 Complete main missions - Genshin Impact: how to get Primogems
By playing Genshin Impact you will have the opportunity to complete different missions and some of them will even reward you with a large number of Primogems. In particular the Story Quests and Archon quests they will allow you to get your hands on a large number of gems. However, remember that these missions will often not be available until you have reached a high enough level and accordingly you won't be able to use them to get Primogems at the start of your adventure.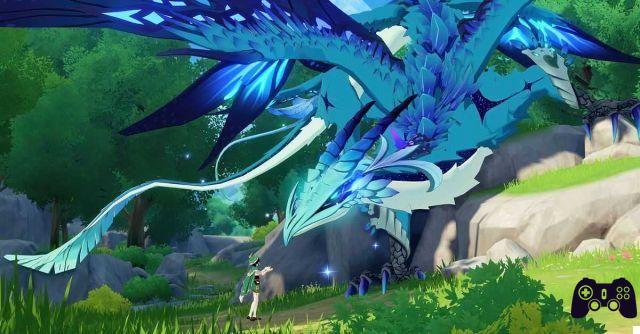 Complete Spiral Abyss - Genshin Impact: how to get Primogems
The Spiral Abyss is a particular dungeon in which you will have to overcome three challenges on each floor to advance. By completing all the challenges in the best possible way you can get different rewards, including of course also a good number of Primogems. But know that the challenges will get more and more difficult as you progress through the floors and consequently to get the most out of this dungeon you have to have a really powerful team.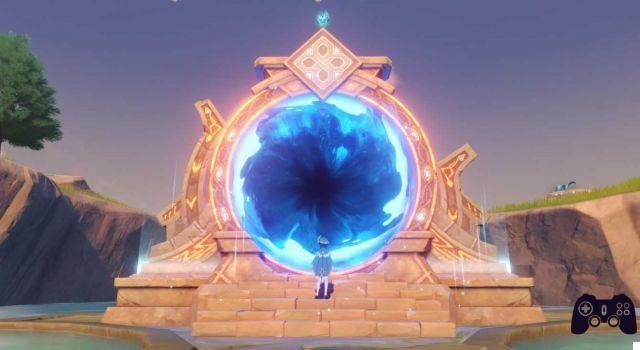 Adventurer's Handbook - Genshin Impact: how to get Primogems
within the adventurer's handbook some are marked target which once completed will allow you to get Primogems. Each time you complete a specific number of these tasks you can move on to the next chapter of the book, thus unlocking others. These goals they are not particularly complicated, but to complete them all you will have to play often and pay close attention to their requests.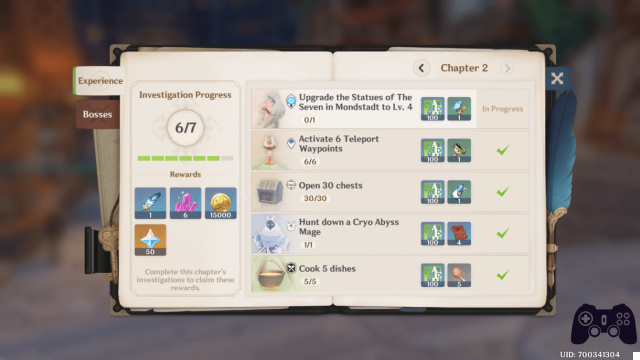 Tips and Tutorials - Genshin Impact: How to Get Primogems
In the first hours of your adventure on Genshin Impact the game will offer you a large number of suggestions and tutorial to help you understand how to play. Although useful, these aids are often ignored by players who prefer to discover firsthand the possibilities offered by the title, thus ending up accumulating in the archive. Consulting these tips however will allow you to get the Primogems effortlessly (unfortunately very few), so we advise you to check them every time you get new ones.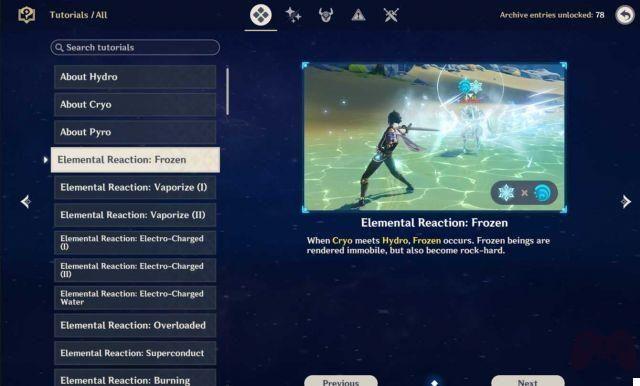 Increase Adventure Rank - Genshin Impact: how to get Primogems
In Genshin Impact almost any action will allow you to gain experience for l'Adventure Rank, that is the general level of your game. Leveling up will bring you many benefits within the game, including the ability to earn Primogems. Speaking to the Adventurers Guild Receptionists you can in fact get different rewards really useful according to your rank.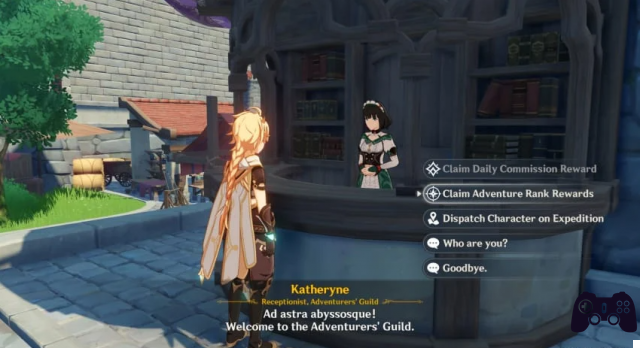 Hangout - Genshin Impact: how to get Primogems
During the game you will have the opportunity to spend time in the company of the many iconic characters that crowd the world of Genshin Impact thanks to the Hangout events. These little missions in style visual novel they are really very cute and as if that weren't enough they will allow you to get Primogems once you complete them.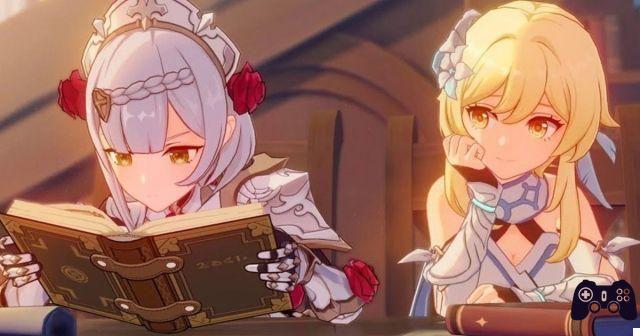 Taking advantage of upgrades - Genshin Impact: how to get Primogems
As you can imagine Genshin Impact is a title that it updates very often, but luckily for you even this little annoyance will allow you to get some Primogems. The miHoYo company will in fact reward players who have patiently downloaded the latest game patches with a large number of gems. But know that not all updates will allow you to get Primogems. In fact, this great reward is generally only offered in the case of server maintenance or by adding quite full-bodied patches.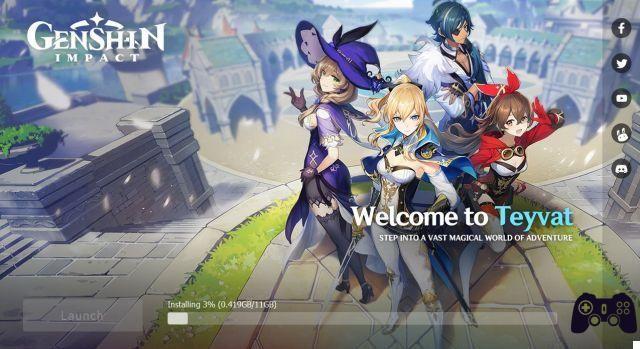 Pay - Genshin Impact: how to get Primogems
As a conclusion of this guide we will tell you about the most trivial method to get Primogems on Genshin Impact, that is pay. In fact, from the game store you can spend real money to buy Genesis Crystals, that is, of the objects that can be subsequently turned into gems. You can also buy the paid version of the Battle Pass, which by leveling up will allow you to get up to 680 Primogems (and other very useful items).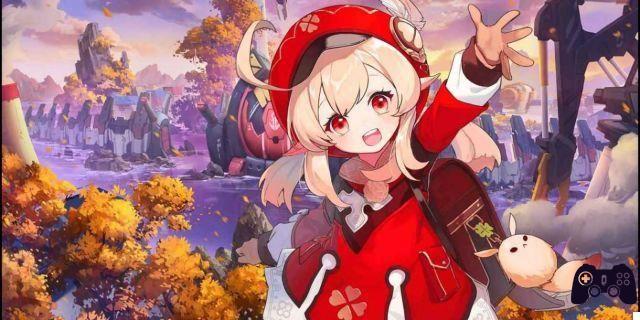 Questo è tutto
This concludes our article on how to get Primogems on Genshin Impact. Now all you have to do is start the game and put all our advice into practice. Before you go, however, we suggest you also have a look at the other game related guides on our site:
How to unlock new characters
Like playing for two
Tips and tricks
How to quickly increase the Adventure Rank
How to quickly level up
Genshin Impact è available now for PC, PS4, PS5, Nintendo Switch, iOS and Android devices. If you are interested in staying up to date with all the news on the world of video games and much more, then continue to follow us here on Holygamerz. Furthermore, in case you want to buy some games at an advantageous price, we suggest you take a look at the many offers on Instant Gaming.